What is Ayurvedic medicine?
Ayurvedic medicine, also called Ayurveda, is likely the world's oldest holistic (mind plus body) healing approach. It was developed in India more than two thousand years ago.
Like the Pritikin Program, one of Ayurveda's primary goals is to reduce the burden of disease by preventing it via a healthy lifestyle.
"AYURVEDA" is made up of two Sanskrit words: Ayu and Veda. Ayu means life and Veda means knowledge or science. (Vedas are amongst the oldest Indian scriptures, and are sources of ancient knowledge).
Thus "AYURVEDA" means #science of life." It encompasses all aspects of life – physical, psychological, spiritual and social. It identifies what is beneficial and what is harmful to life, what makes up a happy life and what is a sorrowful life; all these life-enhancing issues are elaborately expounded upon in Ayurveda.
What is the origin of Ayurveda?
Ayurveda, the ancient Indian health care system, is said to have originated with the birth of the universe. As per Hindu mythology, Lord Brahma created the universe and Ayurveda together so that with life came the guidance on how to live it best. Thus, it is said, with the inception of human life on earth, Ayurveda also started being applied. The oldest documented works surviving today are over 2,500 years old.
What is the basic philosophy of health, disease & treatment in Ayurveda?
As per Ayurveda, health is a state of equilibrium in which the normal functions of the human body, called Doshas, Dhatus, Malas, as well as our "metabolic fires," or Agni, are in a contented state of body, mind and soul. It means that when Dosh-Dhatu-Malas and Agni are constantly in a state of functional equilibrium, good health is maintained. Otherwise, distortion of the equilibrium results in disease (dis-ease – or lack of ease).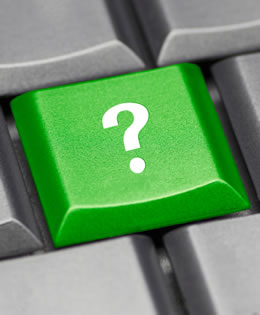 Pritikin Center FAQs
Get answers to common questions about a health retreat at Pritikin. Get Answers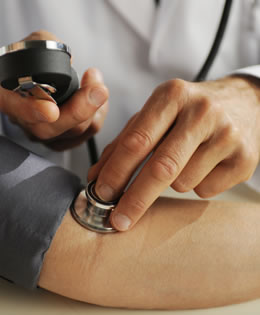 Physician Services
A hallmark of the Pritikin Center is its strong medical presence. Read More
Erratic lifestyle is believed to be one of the basic causes behind the failure of maintaining equilibrium.
Treatment either with or without medicines and drugs and application of specific rules of diet, activity, and mental state as described in the ancient texts, classified by disease, brings back the state of equilibrium, or -health.
How is diagnosis done in Ayurveda?
Diagnostic procedures in Ayurveda are two-pronged; one is aimed to establish the state and type of pathology, and the second decides the mode of treatment to be applied. The former implies examination of the patient and making different investigations to diagnose the disease entity. Inspection, palpation, percussion, and interrogation are the main modes of physical examination. A second type of examination assesses the strength and physical status of the individual so that the type of management required can be planned. For this, the Prakriti (Body constitution), Saar (Tissue quality), Samhnan (physique), Satva (Mental strength), Satamya (specific adaptability), Aaharshakti (diet intake capacity), Vyayaam shakti (exercise capacity) and Vaya (age) are examined. On the basis of this examination, the patient is is determined to be having Pravar bal (excellent strength), Madhyam Bal (moderate strength) or Heen Bal (low strength), and the treatment is altered accordingly.
What are some of the the various massages available in Ayurveda?
ABHYANGAM (AYURVEDIC MASSAGE)

A synchronized whole body massage performed by two therapists using our exclusive Dosha specific oil blends. The massage is followed by a steam bath and a hot shower. The treatment improves physical consistency, helps in detoxification and relaxation while normalizing blood pressure and eliminating impurities.

SHIRODHARA

During this treatment warmed herbal oil is poured in an even stream onto the forehead, especially the third eye and temples, to pacify and revitalize the mind and body. In addition to its intense rejuvenating and anti aging effects, Shirodhara improves memory, normalizes sleep patterns, and helps in neurological disorders.

CHOORNA SWEDANA/ PODIKIZHI (BUNDLE MASSAGE)

Following a full body massage with Dosha specific oils, therapeutic sweating is induced by the application of warm herbal poultices. Choorna Swedana is commonly known as the "bundle massage."It increases circulation, eliminates toxins, and relieves neurological disorders, rheumatism, arthritis and sports injuries.

ELAKIZHI (LEAVE BUNDLE MASSAGE)

Herbal poultices (bundles) are prepared with fresh leaves, and herbs are warmed in medicated oils and used to massage the entire body, shifting the person from side to side. The treatment has been known to help in markedly reducing chronic pains.

NAVRAKIZHI (RICE & MILK MASSAGE)

Red Rice and milk are cooked together with herbs to make a pudding (kheer) and the same is collected in boluses (Potali) and massaged over the skin. The treatment acts an intense invigorating therapy and is advised for generalized weakness and low energy. The treatment is also used as a herbal body polish especially for to be brides.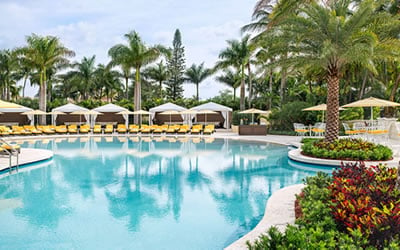 Health Resort
Take life to the next level, and be all that you can be. That's what a vacation at Pritikin is all about. Live better. Look better. Best of all, feel better.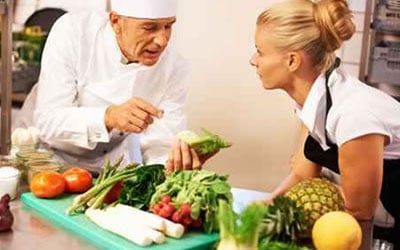 All-Inclusive Program
Since 1975, 100,000+ people have come to Pritikin. We are the longest-running, most scientifically documented health resort in America.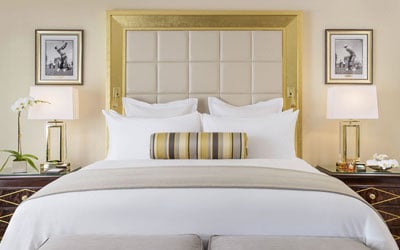 Rooms and Suites
Our newly renovated guest rooms at the health resort are spacious, serene, and amenity-rich. Each has a gorgeous garden view.