Kids are welcome at Pritikin year round. Children ages 10-15 are invited to participate in all that Pritikin has to offer, at an age when adopting healthy habits and avoiding health problems, rather than tackling them later on in life, is still a very real option! Pritikin's internationally renowned nutritionists, exercise leaders, physicians and chefs will lead both you and your children in a life-changing program which the family will then be able to take home and adopt together.
In addition to all that parents enjoy, the whole family will participate in a private cooking class, and kids will benefit from personalized attention:
| | |
| --- | --- |
| Fitness Assessment + Exercise Prescription | 1 per stay |
| 30 minute Personal Training Session | 4 per week |
| 30 minute Personal Nutrition Consultation | 1 per week |
| 30 minute Remote Personal Nutrition Consultation after departure | 1 per stay |
For Kid-Friendly Options
If your child is one who flourishes while around his or her peers, our summer Pritikin Family Health Camp may be the perfect time for a stay.
There's also a year round Kids Camp at the resort, perfect for the little ones. So go ahead and plan your Pritikin health vacation, kids and all. Enjoy healthy, delicious food created by our award-winning chefs. Learn how to become a healthy chef yourself. Exercise under the guidance of board-certified physicians. Shed weight. Get your blood pressure and other heart disease risk factors under control. And develop a whole new zest for life.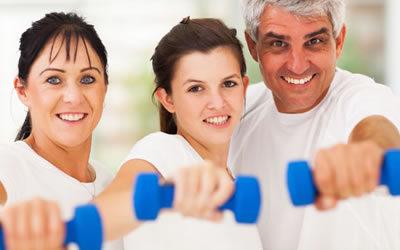 Family Health Camp
(Ages 8 – 17)
Are you concerned that your kids are too in love with junk food? Is their physical activity mainly finger action from screen time? With the Pritikin Family Health Camp, they'll discover how fun and delicious healthy living can be.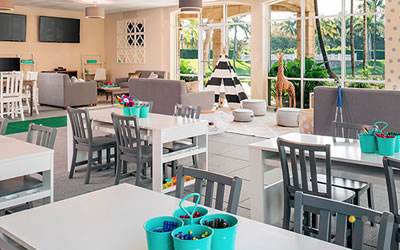 Kids Camp
(Ages 4 – 12)
If you're unable to schedule your Pritikin vacation in the summer during Pritikin's Family Health Camp, another year-round option that kids enjoy is the resort's Kids Camp. It features outdoor adventures, the arts, and technology.