The Pritikin Executive Health Program includes:
Cardiac IQ Panel
Physician Consultation
PSA Test (for men)
Testosterone Test (for men)
Estradiol Test (for women)
T4 and T3 Test (for women)
Exercise Tolerance Test
Echocardiogram
Carotid Ultrasound
Intimal Medial Thickness Test
RMR (Resting Metabolic Rate) Test
DEXA Body Composition Scan
Personal Nutrition Consultation
Private Exercise Training
This package is available as a 2-night retreat for $3,900, or as an add on to your full length stay of one week or more at Pritikin for only $1,800 in addition to your program rate.
This executive health program includes:
Cardiac IQ Panel
Cardia IQ is advanced testing that can assess your risk of cardiovascular disease and stroke, beyond traditional lipid panel testing.
Cardiac IQ is used to:
Assess baseline risk by using advanced testing to help characterize your individual cardiovascular disease risk—while evolving treatment guidelines emerge
Guide personalized therapy by utilizing your unique profile to help determine and optimize the treatment you need to achieve better heart health

Initiate/intensify statin therapy
Identify opportunities for adjunct therapy
Set diet, exercise and lifestyle targets

Monitor response to therapy by leveraging your testing history to optimize your treatment plan
Physician Consultation
Comprehensive medical history review and physical exam by a board certified specialist in cardiovascular disease and/or diabetes, and referrals to subspecialists, if indicated. Medication review and cardiac risk factor analysis based on the newest American Heart Association guidelines. Exit review and consultation. You and your physician will map out your personal path for cardiovascular well-being.
PSA Test (for men)
Measuring prostate-specific antigen (PSA) can increase the chance of finding prostate cancer when it is very early.
Testosterone Test (for men)
It is common to experience a gradual decline in testosterone levels as you age. Treatment is sometimes considered if you are experiencing symptoms related to low testosterone.
Estradiol Test (for women)
High levels of estradiol are an independent risk factor for breast cancer. Testing can prompt a discussion with you and your physician on lifestyle steps aimed at decreasing risk.
T4 and T3 Test (for women)
How your thyroid is functioning can impact how many calories you are burning each day. Thyroid testing involving T4 and T3 will assist you and your physician in determining the possible need for medication that will increase metabolism and enhance your weight-loss efforts.
Exercise Tolerance Test
Under physician supervision, you will receive a cardiac and fitness evaluation performed with both resting and exercise EKGs as well as an exercise tolerance test, which will give your physician and exercise team important information for creating your personal exercise prescription.
Echocardiogram
We will evaluate function of the beating heart, imaging noninvasively your heart
muscle and valves of the heart. We will also define both contractile and relaxation phases of the heartbeat as well as function of the heart valves.
Carotid Ultrasound
This exam images the major arteries supplying blood to the brain and identifies at a highly sensitive location any development of plaque formation.
Intimal Medial Thickness Test
This test measures the wall of the carotid arteries, correlating with the effects of hypertension or the earliest identification of the atherosclerotic process. It may be used as a predictor of the development of this disorder in the remainder of the body's arterial circulation, including the coronary arteries of the heart.
RMR (Resting Metabolic Rate) Test
This study evaluates the capacity of the body to metabolize foods (burn calories) and assists in identifying possible alterations in lifestyle that can promote weight loss.
DEXA Body Composition Scan
Our Body Comp Scan will calculate your percentage of lean muscle and body fat in multiple areas of your body. Gaining muscle and losing body fat can enhance your weight control efforts, which can greatly relieve back and joint pain.
Personal Nutrition Consultation
This consult will help you prioritize your key dietary goals for optimal heart health. It will also pinpoint any personal areas of challenge, from restaurants to cooking, and provide smart, simple solutions.
Private Exercise Training
Your individual coaching with a Pritikin exercise physiologist will put you on the best path for burning fat and reaching your weight-loss goals.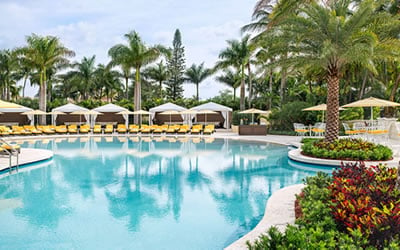 Health Resort
Take life to the next level, and be all that you can be. That's what a vacation at Pritikin is all about. Live better. Look better. Best of all, feel better.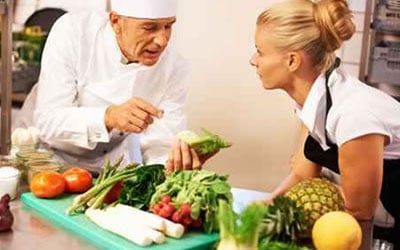 All-Inclusive Program
Since 1975, 100,000+ people have come to Pritikin. We are the longest-running, most scientifically documented health resort in America.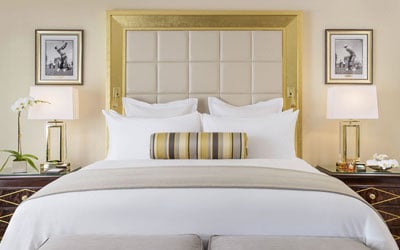 Rooms and Suites
Our newly renovated guest rooms at the health resort are spacious, serene, and amenity-rich. Each has a gorgeous garden view.
Wellness Resort
Weight Loss Retreat
Wellness Resort
Weight Loss Retreat