"You're fat."
Haley was only six years old when she first heard those two words on the school playground.
It was not the last time. Like many overweight children in America, the insults kept coming, all the way through high school.
Taunts like "Don't get on the slide! You'll break it!"
Long, disdainful stares whenever she walked into restaurants. Stares that said, "Look at her. You know she's here to eat."
Or no recognition at all. "When I'd go with thin friends to one of their clothing stores, the sales clerks didn't speak to me. They'd look at me like, "You can't fit into anything here, so why are you here, taking up space?"
And maybe what was hardest of all – the loneliness.
Feeling fat… and alone
Haley never confided to anyone how sad she felt, not even to her mother, whom she'd always been very close to. "That's because I was so ashamed, so embarrassed. I begged my parents to be home schooled, but I never explained why.
"I know kids can suffer from all kinds of things, but I think being fat is one of the worst."
Over the years, she had tried repeatedly to shed the weight, using gimmicks like fad diets and juice cleanses, as well as portion control, "but eating half the cake rather than the whole cake wasn't going to get me very far."
Nothing worked
Her failures were no surprise to her. She knew early on that what she needed was a "total life changer," one similar to what her father, who was also overweight, had experienced when he went to the Pritikin Longevity Center in 2008.
Dad and Pritikin
"With the Pritikin Program, my dad lost a lot of weight. And he was doing so well for awhile, eating all kinds of healthy, whole foods. But it was hard for him to stay on it because none of us – me, my brother and sister, or my mother – ate that way. Plus, he was under a lot of stress at work."
So her father's weight crept back. But he never forgot how well the Pritikin food and fitness program had worked for him, and he often talked about going back to Pritikin for "a reboot," and bringing Haley with him.
He never made it. A little over a year ago, he suffered a heart attack and died.
Getting serious
That's when Haley, mourning the loss of her father and realizing she was a lot like him ("we both gained weight so easily"), decided to go to Pritikin herself. Gimmicks were over. Serious, all-encompassing lifestyle change had begun.
But last year, walking in the door at Pritikin her first day, she was scared. "I was afraid I wouldn't be able to change what I ate, or how I lived.
"And I was afraid of feeling judged. I was so used to being the odd one out, the one that nobody wanted to be around. I was expecting the usual stares, the ones that said, 'Oh, you're so fat and gross.'"
A new world at Pritikin
But wherever she went on the Pritikin campus, "everyone, both staff and guests, were so nice. Immediately, I realized they weren't there to judge me. They only wanted to help me."
New pleasures
And today, one year later, she's still amazed at what happened to her taste buds. "I started really liking the food – all the roasted veggies, bean soups, turkey lasagna, chicken curries. And the chocolate tofu mousse! I usually don't like tofu, but I love that mousse!"
No more hunger
The other thing that amazed her was how much she could eat – more food than she'd ever eaten pre-Pritikin. "I was no longer feeling, 'Is this all there is?' I was getting plenty of good, delicious food to fill me up."
New attitudes
Another wonderful surprise was Pritikin's fitness program. "I started to really like working out. I learned to make it part of my daily routine that I didn't want to miss. I wanted to wake up to it every day."
The best surprise of all was how well she began to feel. "I no longer felt bloated or lethargic. And the weight just fell off." Within days, she'd dropped several pounds.
Losing 50 pounds
Today, one year after returning home from Pritikin, this 19-year-old is 50 pounds lighter. She's gone from a size 16 to a size 8, "and I'm still losing weight."
New self confidence
She has new self-confidence. And new friends, especially at her local gym, "where people really understand how important it is to work out."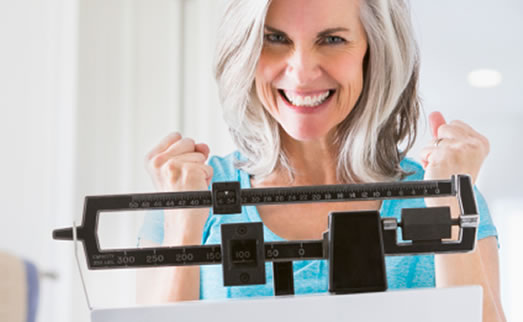 A Stay With Us Will Change Your Life
Pritikin guests call their experience "transformative." Start your own life-changing transformation by calling (888) 254-1462 or filling out our booking form.
She also has a new mind-set. "Pritikin taught me so much, but one of the things I most appreciated is its real-world approach. I was never made to feel that I can't ever have something like a cupcake again. I know that I can – I can have one right now – but I'm choosing not to. I'm in control, and I like the decisions I'm making."
And Haley's enjoying some fun, new-found fame. Just recently, for example, her story was featured in Women's Health Magazine online, which is visited by more than 5 million people monthly.
From feeling fat to feeling beautiful
The only thing that's a little difficult these days is realizing that the lean, beautiful woman she sees in the mirror is actually her.
"My mother tells me how great I look, and sometimes I actually believe her. But when you've been fat all your life, that self-image is hard to lose.
"But I'm getting there," she smiles. "Thank you, Pritikin, for changing my life!"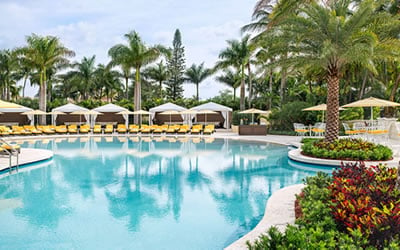 Pritikin Health Resort
Take life to the next level, and be all that you can be. That's what a vacation at Pritikin is all about. Live better. Look better. And best of all, feel better.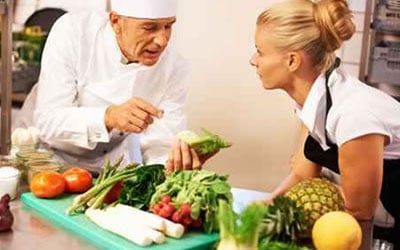 All-Inclusive Program
Since 1975, 100,000+ people have come to Pritikin. We are the longest-running, most scientifically documented health resort in America.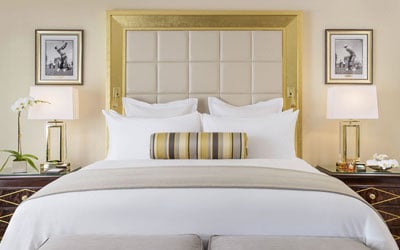 Rooms and Suites
Our guest rooms at the health resort are spacious, serene, and amenity-rich. Each has gorgeous views of tropical gardens or golf courses.