"I ignored my diabetes."
"You've probably heard that physicians tend to be really bad patients.  Well, it's true," chuckles Dr. William Pordy, a 60-year-old nephrologist who has been practicing in Manhattan for 35 years.
And Dr. Pordy was no exception. Nearly 10 years ago, he was diagnosed with type 2 diabetes, and for the next several years, "I simply ignored the fact that I was diabetic."
He didn't change his diet. He didn't start exercising. And he refused to take any medications. His diabetes got worse and worse. By 2009, his morning blood sugar readings were 242. (A fasting glucose of 126 or higher means you have diabetes.)
His Hemoglobin A1c numbers were terrible, too. Hemoglobin A1c is a measure of how well your blood sugar is doing over an extended period of time. Normal levels are less than 5.7. Dr. Pordy's was an alarming 10.7.
He'd also put on weight in recent years – a lot of weight. At 5'7″ he had ballooned up to 207 pounds.
"This is ridiculous."
Then one morning in April 2009, he woke up and realized, "This is ridiculous."
Pritikin Longevity Center
That's when he called the Pritikin Longevity Center in Miami, booked a two-week stay, walked in the doors at the health resort, and walked into a whole new way of life.
Looking back today, nearly six years later, Dr. Pordy observes, "No matter what I did as a physician, no matter what I knew, no matter how intelligent I thought I was, it didn't matter.
"What mattered was going down to Pritikin, getting into the habit of healthy living, learning how to exercise, and learning to eat what I thought I hated. Today, I love things like Greek yogurt, oatmeal, and big veggie salads. I never thought that would be possible. I was a junk food fiend – all the high-calorie, high-fat foods I could get my hands on."
Transformed, and rid of diabetes
Those two weeks at Pritikin "transformed me," and his health. Dr. Pordy's blood sugar shot down beautifully – from 242, upon arrival at Pritikin, to 103, then 92, then 81, then 72.
And today, "I'm still doing really well."
"I've lost 60 pounds and kept them off."
Within 14 months after leaving Pritikin, Dr. Pordy dropped 60 pounds, going from 207 to 147. And he's kept the weight off. What's more, all his diabetes-related tests are looking good. And he's medication-free.
"The only one disappointed in my results is my mother. She tells me, 'You were much more handsome when you were fat.' This is the problem with a Jewish mother," he laughs.
"I'm the poster boy for diabetes."
Despite mom's fussing, her son could not be happier with his results and his healthy new habits. Five to seven times weekly, he's burning up 400 calories and more on the treadmill and twice weekly lifting weights. His daily food plan is a big, bountiful array of healthy, filling foods – veggies, Greek yogurt, baked potatoes for snacks, season-fresh fruit, convenient grab-n-go foods from the supermarket like cut-up watermelon in containers, and lean protein like white poultry.
When he throws a party and buys high-calorie-dense food like a box of cookies, he'll eat a couple, but then, after everyone leaves, he immediately throws out what's left. "That way I'm not tempted to eat more."
Gratitude
So yes, sometimes physicians do become good patients, and are so grateful for what they've achieved.
"Isn't it terrific that at my age – 60 – I actually turned my life around? Once you go to Pritikin, you learn, really learn, how to exercise and eat right. If I hadn't gone to Pritikin, I wouldn't have lost the weight, and I wouldn't have gotten rid of my diabetes.
"Oh sure, I'll always be a type 2 diabetic, I'll always need to live Pritikin-style to keep it under control, but that's okay because I feel so good now. I wouldn't want to live any other way. My blood sugar is normal. My Hemoglobin H1c is normal. My brain functions better. My work functions better. Everything functions better. That's why I can say I've gotten rid of diabetes."
Fending off the diabetes epidemic
As a physician, Dr. Pordy is keenly aware that he's hardly alone. "In 10 years there are going to be about 50 million people in the U.S. with diabetes. For their sake, for our nation's financial sake, we can't ignore this devastating epidemic. Lifestyle retreats like Pritikin could literally save our national health care budget."
There's no question Dr. Pordy feels personally saved. "Life is a lot better.  Life is fun!  Thank you, Pritikin!"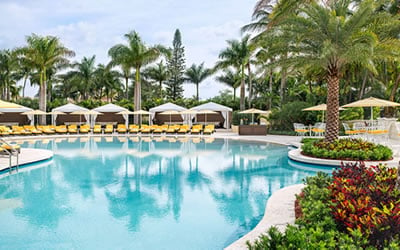 Health Resort
Take life to the next level, and be all that you can be. That's what a vacation at Pritikin is all about. Live better. Look better. Best of all, feel better.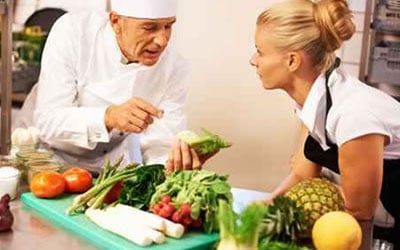 All-Inclusive Program
Since 1975, 100,000+ people have come to Pritikin. We are the longest-running, most scientifically documented health resort in America.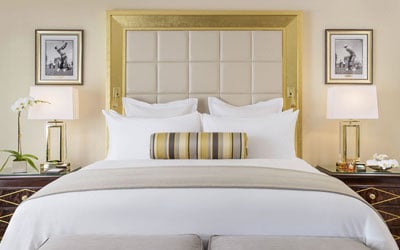 Rooms and Suites
Our newly renovated guest rooms at the health resort are spacious, serene, and amenity-rich. Each has a gorgeous garden view.