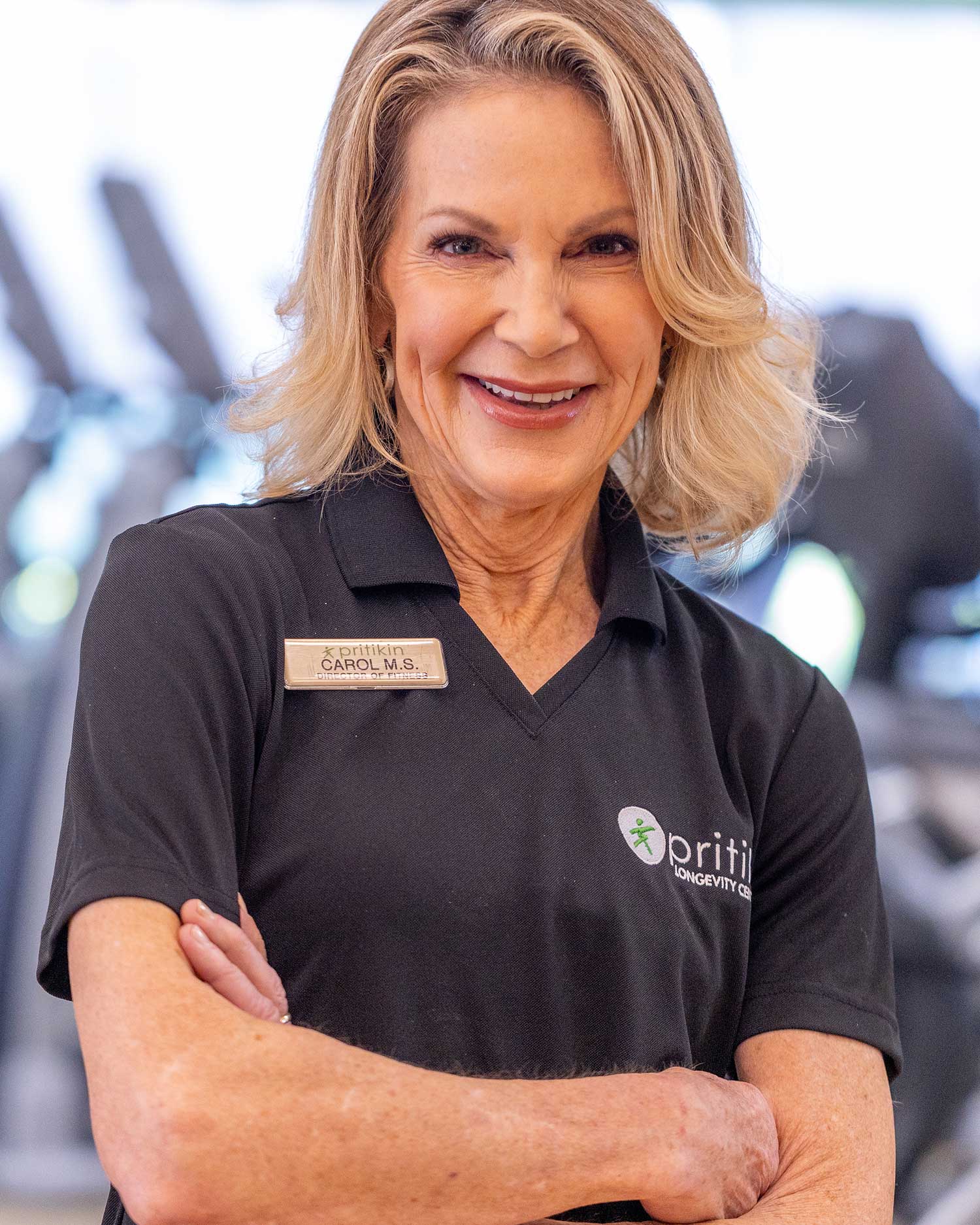 BFA Music Theater Carnegie Mellon University
Master of Science in Exercise Physiology and Nutrition Columbia University
National Academy of Sports Medicine: CPT
International Coaching Federation: Coach U-CE Management
A.C.E.
A.C.S.M.
The guests have given us the "gift" of their precious TIME and our goal is make sure every moment counts in meaningful and purposeful ways.
If you need any help getting motivated to move or exercise, Carol Espel is the perfect remedy. "Exercise is so empowering – you just plain feel better, which is motivation within itself!" Carol and her team of fitness experts, including exercise physiologist help guest discover pain-free movements that improve cardiovascular health, mobility, and increases lean muscle mass. But, there's more to Carol's passion for getting you moving: scientific studies document exercising improves mood, increases energy, better sleep, and positively boosts one's perspective and productivity. Guests can work with Carol in one-on-one personal training, to fun group classes at Pritikin. "You'll get faster results here than you'll get on your own…it's a kick start that involves all sorts of changes …that go beyond belly fat!"