Executive Chef,
Pritikin Longevity Center + Spa
CDP, Restaurant and Hotel Management, Cornell University
BA, Hotel Management, University of the West Indies
Food and Beverage Director, Cayman Resort Hotels, Cayman Islands
Chef Consultant, Food and Beverage Director, Club Jamaica Beach Resort, Jamaica
Sous Chef, American Restaurant Association, New York, New York
Chef Tournant, Premiere Cruise Lines
Executive Chef, Plantation Inn Hotel, Jamaica
Executive Sous Chef, Boscobel Beach Resort & Club, Jamaica
Chef Anthony Stewart has won accolades worldwide, including five gold medals in top culinary competitions, for his masterful use of foodstuffs like fresh seafood and tropical fruit from his native Jamaica.  Recently, he was also named Spafinder's first Top Chef.  Ingeniously and joyously, Chef Anthony creates cuisine that is pleasing not only to our palates but our hearts.
Educated at Cornell University and at the University of West Indies, Chef Anthony for years owned and operated three thriving restaurants in the Caribbean and now brings his brilliance, as well as his infectious love of cooking, to the Pritikin Longevity Center + Spa.
When not in the kitchen, Anthony is in the classroom, and has inspired thousands of Pritikin guests "to have some fun!"  Explains Chef Anthony, "For most people, cooking is a burdensome affair. Not so, I say! Our Pritikin guests leave our cooking classes amazed at how simple and delicious healthy cooking can be. Our classes are designed to make life easier, and to bring out the creative side in everyone.
"I love to cook. Food is my life, my profession, and my passion. I love nothing more than helping others 'catch' that passion."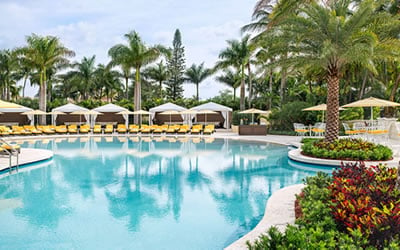 Health Resort
Take life to the next level, and be all that you can be. That's what a vacation at Pritikin is all about. Live better. Look better. Best of all, feel better.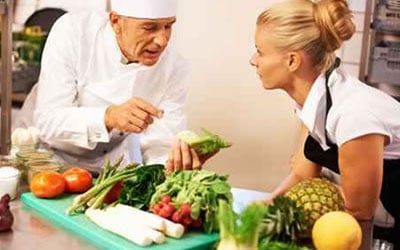 All-Inclusive Program
Since 1975, 100,000+ people have come to Pritikin. We are the longest-running, most scientifically documented health resort in America.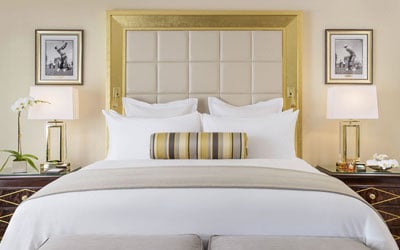 Rooms and Suites
Our newly renovated guest rooms at the health resort are spacious, serene, and amenity-rich. Each has a gorgeous garden view.
Wellness Resort
Weight Loss Retreat