Dr. Hooks first came to Pritikin in 2001 at the recommendation of a good friend and long-time Pritikin Alumnus, Mr. Jones. He believed that Pritikin was just what the doctor, overweight and struggling with diabetes and high blood pressure, needed.
Mr. Jones was so very right. Four years and two more Pritikin visits later, Dr. Hooks' weight has fallen from 214 to 181, his diabetes is under control with diet and oral medications (no insulin shots), and his blood pressure is down to stable, problem-free levels.
"I would recommend Pritikin to anyone who has a weight or health problem," enthuses the 80-year-old civil rights legend.
Role Model
And we at Pritikin would heartily recommend Dr. Hooks to anyone looking for a superb role model in faith, hope, and perseverance. Those first two weeks at Pritikin in 2001, though a "fascinating experience," were not easy. The first five or six days, in particular, "were very rough," recalls the minister, "because I'd never been on a low-sodium diet. I couldn't taste anything."
But upon returning home, he stuck to his newly learned dietary habits, watching his sodium intake religiously, shying away from all his high-salt favorites, like chili seasoning packets with 3,000mg of sodium per serving.
In April this year, visiting Pritikin for the third time, "the same food I had trouble with four years ago tasted GREAT!" Dr. Hooks laughs. "I was eating that salad like it was never going to be served again. And the soups, which four years ago I could not deal with, have now taken on a wonderful taste all their own."
"Transported To Heaven."
So have many other Pritikin dishes, like grilled salmon, roasted bison, veggie burgers, and egg white omeletes. "The other thing I loved at Pritikin were those big sweet potatoes. Eating them," he smiles, "was like being transported briefly to heaven."
Heavenly, too, were the massages services at Pritikin's spa, a special comfort to Dr. Hooks, who, as a result of an operation in 1972, has back problems that plague him whenever he puts pressure on his spine.  His particular spa favorite at Pritikin – the hot stone massage. "I'd never had that before. It was delightful!"
Most beneficial, in the doctor's opinion, was the education he received at the Pritikin Longevity Center, notably the label reading classes. "I used to think I was reading food labels. I'd take note, for example, of the 800mg of sodium on a soup can's label, but this class made me aware that 800mg was in just half a can.  Just half a can has more sodium than I should eat in a week!
Mind/Body
"I also greatly appreciated the lectures on diabetes. I realized that diabetes is as much about your mind as your body, meaning: If you control what you eat and drink, and you exercise, you can in fact do an excellent job of controlling your diabetes."
And Dr. Hooks felt his physician at Pritikin, "was first-rate – both thorough and inspiring. I will always heed his insightful advice."
A minister and human rights leader for more than 50 years, Dr. Hooks is avidly aware of the power of community, of how the love and caring of others can help us transcend even the greatest of obstacles. At Pritikin he found such a community. "Everyone – the doctors, dietitians, exercise people, waiters, chefs, housekeepers – is so nice and caring. Everyone has a smile for you. Everyone cheers you on, and listens so very carefully to your every need.
"Simply Outstanding"
"Every time I've come to Pritikin, my experience has been simply outstanding. I can't think of a more helpful, healthful, and enjoyable atmosphere. Mr. Jones deserves all the credit for getting me there. Thank you, Mr.  We're both looking forward, if God blesses us, to coming back to Pritikin in 2006."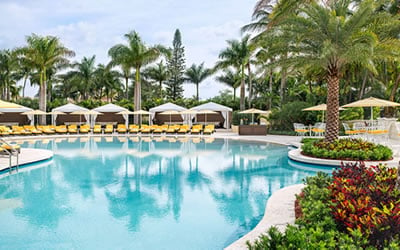 Health Resort
Take life to the next level, and be all that you can be. That's what a vacation at Pritikin is all about. Live better. Look better. Best of all, feel better.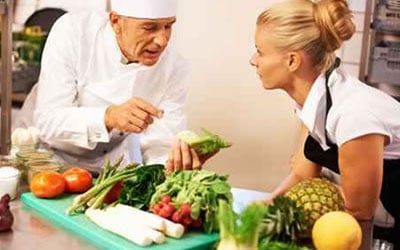 All-Inclusive Program
Since 1975, 100,000+ people have come to Pritikin. We are the longest-running, most scientifically documented health resort in America.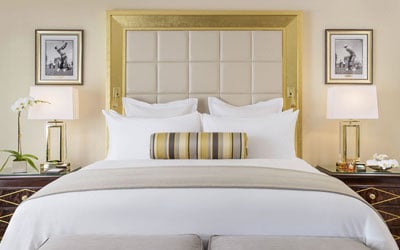 Rooms and Suites
Our newly renovated guest rooms at the health resort are spacious, serene, and amenity-rich. Each has a gorgeous garden view.