Ellen Cleghorne | Comedian, NBC's Saturday Night Live (1991-1995)
Leading roles: WB sitcom Cleghorne, New York Shakespeare Festival

"I've got a great story about my college-age daughter. She came with me to Pritikin in December while on semester break, but she wasn't officially in the program. She went shopping at the mall, watched me eating fruits and vegetables, and at first kept saying, "I want donuts," and "Let's get ice cream." Every night, she rolled her eyes when I told her what I'd learned in the nutrition lectures that day.

"But then, all of a sudden, she starting picking up fruit from the bowls in the lobby, and sampling a vegetable or two, and then, a few days after we returned home, she announced, "Mommy, I don't eat meat anymore."
Ellen Cleghorne | Comedian, NBC's Saturday Night Live (1991-1995)
Leading roles: WB sitcom Cleghorne, New York Shakespeare Festival
"The education I received at Pritikin blew me away. I feel so empowered now! It's weird that in our country you can spend $70,000 on a car, but if you spend a few thousand on yourself, people frown and say, "Oh, that's decadent." Now, how ridiculous is that? Why wouldn't everyone want to learn how to become the healthiest they can be? You have to be proactive about your health, which is the story of Pritikin.
"I've got a great story about my college-age daughter. She came with me to Pritikin in December while on semester break, but she wasn't officially in the program. She went shopping at the mall, watched me eating fruits and vegetables, and at first kept saying, "I want donuts," and "Let's get ice cream." Every night, she rolled her eyes when I told her what I'd learned in the nutrition lectures that day.
"But then, all of a sudden, she starting picking up fruit from the bowls in the lobby, and sampling a vegetable or two, and then, a few days after we returned home, she announced, "Mommy, I don't eat meat anymore." Now back in college, she calls me daily with a "nutrition breakdown" of her life, with comments like, "Mom, I had a veggie burger today, and I had five other vegetables. Is that enough for today?"
"So you just never give up on your kids, even when you see their eyeballs rolling! They are listening and watching. She sees how successful I've been with Pritikin – why wouldn't she want the same for herself?"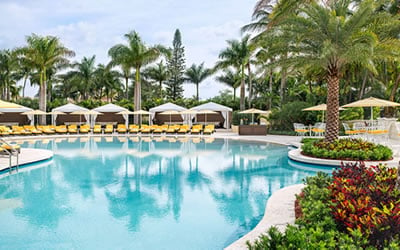 Health Resort
Take life to the next level, and be all that you can be. That's what a vacation at Pritikin is all about. Live better. Look better. Best of all, feel better.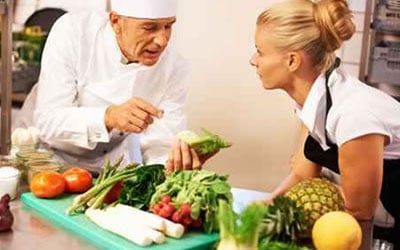 All-Inclusive Program
Since 1975, 100,000+ people have come to Pritikin. We are the longest-running, most scientifically documented health resort in America.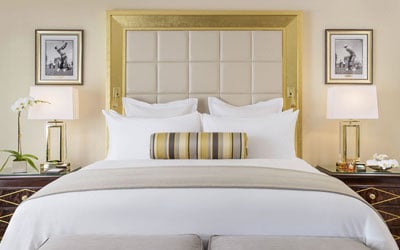 Rooms and Suites
Our newly renovated guest rooms at the health resort are spacious, serene, and amenity-rich. Each has a gorgeous garden view.