Andrea Coogle | 46 Tampa, Florida
A Lifetime Journey Of Health and Well-Being

Seven years ago was one of the happiest years of Andrea Coogle's life. She had given birth to twins.
It was also one of the most trying years because she had developed gestational diabetes. "It was a very bad case," recalls the audiologist. She was put on 2,000mg of a diabetes medication. But she felt fatigued and depressed, and she began gaining weight.
In 2004, when her brother from New York visited her, he was startled by her rising weight and declining health, and invited her to go to the Pritikin Longevity Center in Miami, Florida, as his guest.
"I was so desperate and upset about my diabetes," recalls Andrea, "that I went."
The results were so superb (she dropped 30 pounds and her medication dosage was cut in half) that her brother once again made her an offer she could not refuse. "If you lose 30 more pounds by Christmas," he told her, "I will send you to Pritikin again." She did. And he did.
Since then, Andrea's returned for refresher visits to the Pritikin resort just about every year. "I love going back because it gives me that extra kick." Today, she's 75 pounds lighter, whittling herself down to a body that, enthuses her college freshman son, "makes me so proud of you, Mom!"
Lifetime journey
Andrea, justifiably so, is pretty darn proud of herself, not so much because of the weight loss but because she's now on a lifetime journey of health and well-being. "Pritikin is not about 'Can I get this weight off in 30 days before I go to South Beach?' It's about feeling a lot better every day – and for all the days to come. Pritikin involves the whole person, and that's what I love about it."
Today at Andrea's home, Pritikin involves the whole family, too. Sure, "it gets tricky with young children because, of course, in this country they're used to McDonald's and Capn' Crunch."
So Andrea gets creative. She used to ask her twins, "What would you like for dessert?" The normal reply might be cookies or ice cream. Now she asks: "What type of fruit would you like for dessert?"
Or when they make trips together to the local health food stores, she refrains from comments like "We're going on a diet" and instead says, "Let's make healthy choices." In the cart goes Barbara's whole-grain peanut butter puffs, a much healthier choice than Capn' Crunch, "and they don't know the difference. They're perfectly happy."
New focus
These days Andrea's much happier, too, in part because she's found that life need not focus on food and eating. At the movies, for example, "I've realized that I don't have to sit and gorge myself. I can sip on a diet coke and be very okay with it."
And at parties, "I can have a small portion and put my focus on the people and activities rather than the food. If you can get to the mind-set where you're not glorifying food anymore, where the pleasures in your life are coming from places other than food, I really do feel you've won at least half the battle of weight loss."
And what an important battle to win. "Nothing good comes from being overweight," observes Andrea. "You can't find nice clothes. Everything's more expensive because you have to buy bigger clothes. You can't tie your shoes. Exercise is more difficult."
Worst of all are the health issues – the increased risk of all sorts of diseases, like diabetes, high blood pressure, and heart disease – associated with being overweight.
Prejudice
Awful, too, Andrea's well aware, is society's reaction to heavy people. "Going from being so overweight to now being normal weight, I'm aware that there's a very big difference in the way the world sees you, and the way you see yourself. Unfortunately, people are prejudiced against heavy people…it's really sad, but it's just the way it is."
Andrea cannot change society, but today she's doing everything she can to reach out and help individuals. She's told the staff at the Pritikin Longevity Center that whenever people call, including the media, wanting to talk to someone about the joys of Pritikin living, she's happy to tell her story. Any time. Any place. (She talked to this reporter on her cell phone while picking up the kids from school.) Prevention Magazine has interviewed her. So has www.healthcare.com.
"You can do it…"
"It's so important," she asserts. "There are thousands and thousands of people who are struggling with morbid obesity as well as diabetes. Many haven't even heard about the Pritikin Program. I encourage everyone I talk to, "You can do it. Go to Pritikin. You don't have to suffer anymore. You truly can transform your life."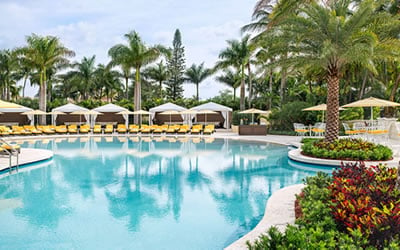 Health Resort
Take life to the next level, and be all that you can be. That's what a vacation at Pritikin is all about. Live better. Look better. Best of all, feel better.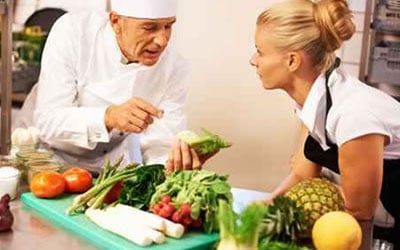 All-Inclusive Program
Since 1975, 100,000+ people have come to Pritikin. We are the longest-running, most scientifically documented health resort in America.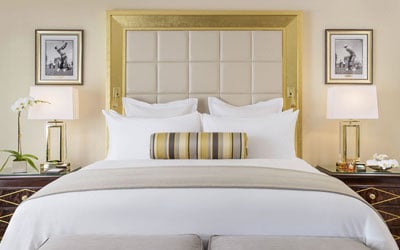 Rooms and Suites
Our newly renovated guest rooms at the health resort are spacious, serene, and amenity-rich. Each has a gorgeous garden view.
Wellness Resort
Weight Loss Retreat