Dealing with depression
Soon after, emotional struggles kicked in. "I just got into a funk. I've read about it since. After heart surgery, people can go into a depression."
And why wouldn't they? Often, these are people who'd been forced, out of nowhere, to address their own mortality.
And often, they lose their drive. For Steve, weight gain set in. At 5'10" he reached 240 pounds. "I guess the bottom line is, if you feel you're not going to be around next year, a bacon cheeseburger doesn't really matter."
But then one day a little over a year ago, he woke up and told himself, "You know, you're not going to die."
He started imagining "all those great outdoorsy places" he wanted to spend time at, and he realized he wasn't going to enjoy any of them if he was out of shape.
Pritikin Longevity Center
So onto the Internet he went, seeking out places where "I could get myself motivated." He narrowed his search down to two destinations: the Duke Center in North Carolina and the Pritikin Longevity Center in Florida. After reading their latest books, he shied away from Duke because after looking at their menu plans, "I was afraid I'd get really hungry and kill."
Pritikin, by contrast, sounded like plenty of food. "I liked reading that the salad bowls at Pritikin were big enough to put a diving board in. I decided that I may not love the food, but there'd be enough."
New life
There was enough. And so much more. Upon arriving at the Pritikin Longevity Center in Miami in January 2013, Steve realized he'd entered a whole new world.
"I thought Pritikin would be like a 'Biggest Loser' fat camp, but actually, a lot of the people there were thin, and they'd been coming back to Pritikin year after year – for decades, some of them. It was astonishing how well they looked for their age."
What Pritikin was really all about, Steve quickly surmised, was great health. Weight loss happened, too, but it was only an adjunct.
New spirit
Pritikin was also about great people. The Manhattan lawyer thrived in the "commonality of spirit" of Pritikin. His fellow Pritikinites "were really nice, interesting people, and so helpful."
The Pritikin "veterans" encouraged Steve to take part in everything the Center had to offer – the exercise classes, cooking school, medical consults, and most especially, the education program.
The nutrition workshops slapped him upside down. All his life, for example, he'd been a huge fan of Chinese food, "but when I went to the restaurant class and saw some of the numbers – the salt and calorie counts – I thought, 'Oh my god!'"
He was also surprised with how much he was eating. "I'm shoveling in all this stuff – a little strange some of it – but after the second day, I'm enjoying it."
Best of all, he was starting to enjoy life again. Each day, he was feeling better and better, and getting leaner and leaner.
Medical expertise
Contributing to his sense of well-being was Pritikin's keen medical attention. "It was everywhere," he remembers, still awed. "When I first arrived, a young fitness instructor named Charlie Thibodeau – he was helping with my treadmill stress test – scanned my medical history, and said, 'Oh, you're a coumadin user. Mention that to your doctor. You're taking in a lot more vitamin K with all the vegetables you're eating here, and your values are going to change.' This, from the exercise instructor! I was really impressed."
He was also impressed with how his Pritikin experience spurred him to reevaluate medicine in general. Back home, he'd read – and been told – that he shouldn't eat green vegetables because they would mess with his coumadin.
"That's ridiculous," barked Dr. Norman Blum, his physician at Pritikin. "Why would you give up something that's so good for you? All we have to do is adjust your dosage a little. Eat your green vegetables!"
During his stay at Pritikin, Steve realized that the amount of time he'd booked – one week – wasn't enough. So he met with his reservation coordinator Diane Hansen to sign up for a second visit in March.
Intensive Cardiac Rehabilitation
During that conversation Diane informed him of something new. Because of his recent heart surgery, he was likely eligible for a program at Pritikin covered by Medicare called Intensive Cardiac Rehabilitation, or ICR.
In March, when Steve returned to Pritikin as an ICR participant, it was a lot like his January stay – same meals, exercise, education, and medical supervision. But with ICR, "I was monitored more," and guided more in a program focused specifically on coronary health. "And certainly, if you have coronary issues like me, that's a good thing."
Medicare reimbursement
Also good was the fact that Medicare reimbursed Steve for about 45% of his total tab for his March stay. How smart, he believes, for Medicare to recognize Pritikin's value. "If you want to make people heart-healthy, I can't think of a better place to send them."
Energy
And today, a year after his first visit to Pritikin, Steve can't think of a better way to live.
In a word, he's energized.
Most days, he skips cab rides and walks to work in mid-Manhattan, then back home again – 1½ miles in total. He loves aquatics and his twice-weekly personal training sessions ("They do wonders for my bad back").
And he takes off for vacations to places like Arizona with his two daughters, going on 5½-mile hikes that stop midpoint in the shade of massive desert boulders for yoga. Trekking back, his older daughter told him, "Dad, in my wildest dreams, I never would have imagined doing this with you."
There's a lot that Steve himself is amazed by, like how much his list for prescription meds has shrunk. He's no longer taking pills for gout or acid reflux. "I never have gout anymore. I never have reflux. I don't eat the foods that cause them."
40 pounds gone
He's also 40 pounds lighter. He's lost six inches in his waist, and he's held steady, real steady, for nearly a year now.
"Pritikin is not about dieting," he insists. "I have to tell you, I've tried every diet known to man – high carb, middle carb, low carb. They all worked at first, but then a year later, I weighed more."
Pritikin is about habits, he explains, and a whole new mind-set about food, about life. "For breakfast I used to order every day, like clockwork, a bagel with egg, turkey bacon, and cheese. Today, I get fresh fruit and yogurt. That's just what I'm used to.
"And I never really think, geez, I wish I could have the old breakfast. I really don't think about it."
"I loved meat."
The same thing's happened with meat. Before Pritikin, "I was a huge meat eater – I loved meat." But recently, when his girlfriend ("a great cook") grilled up steaks because her son, a steak lover, was in town, Steve took a bite and realized, "I don't want this. I hadn't had a steak in six months, and I discovered I hadn't missed it. I just don't eat meat anymore."
New pleasures
Oh sure, he stills loves food. It's just different food. "Hey listen, I'm not perfect," he smiles. "And that's why I liked Pritikin Chef Anthony's classes so much. He kept encouraging us that doing Pritikin 60% of the time when we got home was a huge step forward."
But the fact is, Steve is a superb example of Pritikin living done well. He eats lots of veggies, lots of salad, a little chicken and fish, very little bread, "and the bread I have is Ezekiel," no salad dressings ("I pour balsamic vinegar on my salads,") very little meat, and no ice cream. He used to eat ice cream all the time.
Does he feel deprived? "No way," he says. "I feel motivated to do Pritikin. I want to do it. I can't always, but I want to."
And it's obvious why. Steve's happy again. He's feeling well. He's feeling restored. "You know, my favorite food all my life was spareribs. But now, I don't even think about them anymore. I mean, if you feel as good as I do, why would you screw with it?"
Svelte new suits
Nowadays, there's much to feel good about. At work, "I've got a new spring in my step." And he loves wearing his svelte new suits.
He also loves stepping out with his 37- and 40-year-old daughters. "We're doing all sorts of stuff together," like 50-minute high-intensity outdoor classes. "We're walking at a very brisk pace, almost running," and stopping at stations for calisthenics. "The girls can't believe it. 'You did that, Dad!' they told me. 'You were chugging along!'"
"Keeping up with the young folks," he smiles. "There's nothing better."
And there's nothing better than feeling like you'll be chugging along, loving life, for years to come.
Dealing with depression, and winning 
"I've got all sorts of plans now… There's so much I'm looking forward to. Thank you, Pritikin, for allowing me to make my life what I want it to be."
---
Editor's Note:
In addition to the in-residence program at the Pritikin Longevity Center, there are a growing number of outpatient facilities nationwide offering Medicare-covered Pritikin Intensive Cardiac Rehabilitation. They are located in hospital and/or physician-based settings. For more information, call 1-800-677-0257 or click here.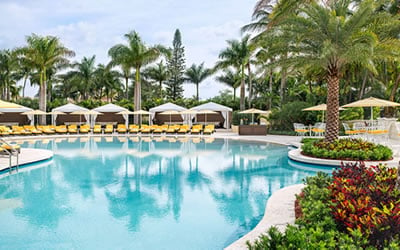 Health Resort
Take life to the next level, and be all that you can be. That's what a vacation at Pritikin is all about. Live better. Look better. Best of all, feel better.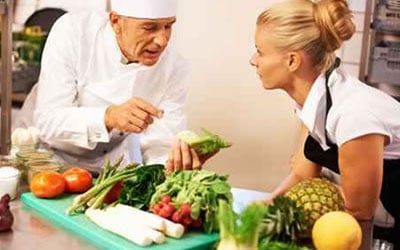 All-Inclusive Program
Since 1975, 100,000+ people have come to Pritikin. We are the longest-running, most scientifically documented health resort in America.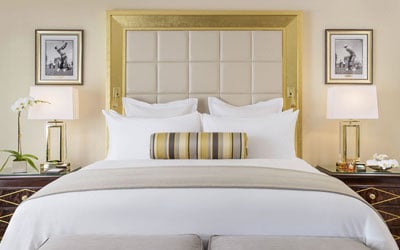 Rooms and Suites
Our newly renovated guest rooms at the health resort are spacious, serene, and amenity-rich. Each has a gorgeous garden view.