John Timothy Gannon | Founder, Director Emeritus – Outback Steakhouse, Inc.
"What has always intrigued me about Pritikin," says Mr. Gannon, "is that it's a program where you really can see transformations happen before your very eyes."
Including your own. The first time he came to Pritikin, the restaurant entrepreneur had one heck of a time climbing the five flights of stairs to his hotel room to check his phone messages. "I was panting by the second flight."
"THE CHEF"
But at the end of two weeks, "I was running up all five flights," recalls Mr. Gannon, known as "THE CHEF" at Outback Steakhouse corporate headquarters in Tampa, Florida, where he heads up Research & Development for the more than 1,200 Outback restaurants nationwide.
Over the last several years, his cardiovascular system has been transformed, too. Before Pritikin, "my cholesterol was way up there in a pretty dangerous zone. Tests showed that my arteries were starting to fill up with plaque. I was building coronary disease."
"Clear, beautiful circulation…"
But the latest testing of his arteries, completed eight months ago, "showed clear circulation – clear, beautiful circulation throughout all my arteries."
"It's amazing! Through my Pritikin diet/exercise regimen, I've been able to not only stop the coronary disease but also erode it back to a safe place."
And what better place can one be in life? "To me, it's all about great blood values and great blood pressure, which makes great circulation. It's circulation that makes people look alive and feel alive."
These days Mr. Gannon's certainly alive! He leaves tomorrow with his daughter for a whirlwind trip to Russia. Back home, he plays polo and tennis, works out daily on his treadmill, and even turns office life into active life. "I don't like sitting in an office or conference room. I spend the whole day moving."
He did slow down long enough one morning in October to give Pritikin Perspective his own perspective on living healthfully, even in a world surrounded by rib-eyes. Here are excerpts of our interview:
What's it like being a steak guy and a Pritikin guy?
Well, life is all about balance. Sure, you can indulge yourself with a great steak dinner – once in a while. But you can't go out every night and have three glasses of wine, a glass of champagne, a bloomin' onion, and a porterhouse.
The good news is: You can eat very well – and very, very healthfully – every night at many, many restaurants. At Pritikin, I took a whole group to the Outback Steakhouse near the Center, and we had a great meal – totally Pritikin. Big green salads with Tangy Tomato (fat-free) Salad Dressing. Grilled chicken breast. Seared salmon. Baked potatoes. Sweet potatoes. Fresh steamed vegetables, free of butter. A glass of wine.
It's never about any one particular food; it's all about making dozens of good choices throughout your day – picking up an apple for a snack instead of potato chips, choosing water with lemon slices and a little Splenda over coke, ordering sorbet rather than ice cream. Hey, a great peach can make you feel just as wonderful – better! – than a bag of cheetos.
How do you fit exercise into your very busy life?
It's tough, I will tell you. Here's what's worked for me:
Number one: I always have gym clothes and running shoes in my car.
Number two: I schedule exercise into my day the same way I schedule meetings. When I can, I slot out 8 to 10 a.m. for the gym. If I have to be at work at 8, I just get up earlier and go to bed earlier. For me, it's best to get it done first thing in the morning.
Number three: After dinner, I try to go for a walk. That's what my sister does, and she's stayed thin all her life.
Number four: When planning vacations, I also plan exercise. My daughter and I made sure that every hotel we're staying at in Russia has a gym. We even decided to drop out of some of the tours so that we have enough time to work out. The two of us are going to help each other.
Why do you come back to Pritikin every year?
It keeps me focused. The newsletters are helpful, so is calling the dietitians at Pritikin regularly and asking what's new, but I've got to get back and practice. Ideally, I'd love to come back every six months. I'm like a golfer whose stroke periodically slips. I need periodic coaching. At Pritikin, I have outstanding coaches. Every time I come, I learn things that charge me up all over again.
Business Week recently quoted you as saying: "I'm a taste guy, and the food at Pritikin actually tastes pretty good."
Yes! In the restaurant business we can grab all sorts of things that make food taste better, like salt, butter, and cheese. The chefs at Pritikin have none of that. They're locked and restricted. But even with all these restrictions, I think the food at Pritikin tastes very good. The chefs work hard at it. And the ingredients they use, like really fresh flavorful produce and seafood flown in from Alaska, are very nice.
What do you enjoy the most about being a Pritikin devotee?
The energy. I've got boundless energy. All my life I've had tremendous stamina. I ran marathons in my thirties. I've opened hundreds of restaurants. But I was starting to lose some of that drive. At Pritikin, my energy level skyrockets. Pritikin brings back the zest in my life!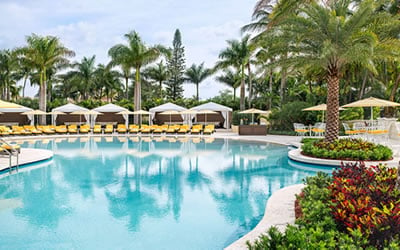 Health Resort
Take life to the next level, and be all that you can be. That's what a vacation at Pritikin is all about. Live better. Look better. Best of all, feel better.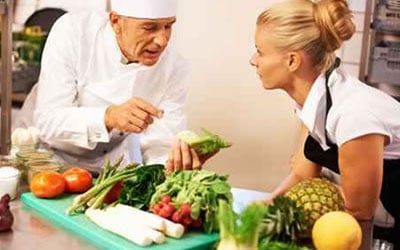 All-Inclusive Program
Since 1975, 100,000+ people have come to Pritikin. We are the longest-running, most scientifically documented health resort in America.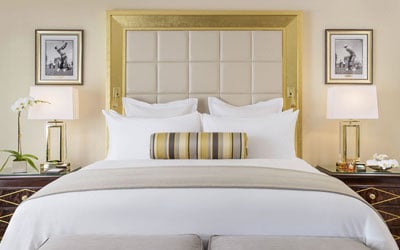 Rooms and Suites
Our newly renovated guest rooms at the health resort are spacious, serene, and amenity-rich. Each has a gorgeous garden view.
Wellness Resort
Weight Loss Retreat