Last year, Ron's life was looking good.
Recently retired, the founding CEO and owner of a national advertising agency was living on his farm in the Virginia countryside with Cheryl, his wife of 35 years, their Sheltie Jack, two horses, and an Angora bunny.
The only problem was, Ron wasn't feeling good.
He was overweight, taking blood pressure medication, and his doctor had recently doubled his Lipitor dosage from 40 to 80mg daily, "which made my muscles ache. In bed at night, I couldn't roll over. It hurt."
Diagnostic tests on his coronary arteries weren't looking good either.
"Do I want to live my retirement years not feeling well?"
"I was just feeling badly," recalls Ron, "and here I was, entering what I'd hoped would be a great new era of my life. Cheryl and I had always enjoyed active vacations, but I was becoming less and less active – and fatter and fatter. I kept wondering, 'Is this the way life's going to be? Do I want to live my retirement years not feeling well?'"
He did not. So Ron flew to the Pritikin Longevity Center for a two-week stay. The first week, he recalls, was awful. "My body was going through all sorts of changes. I don't think I talked the whole first week. Even at dinner, I just sat there."
But then, come week two, "I REALLY started feeling good." Everything started to click. "I was eating well, feeling satisfied and full without counting calories," and charging away on the treadmills every morning.
The lab work "was amazing."
And in just two weeks, the lab work "was amazing," says Ron. His cholesterol fell 38%, from 194 to 121. His triglycerides shot down 56%, from 203 to 89. His LDL bad cholesterol plunged from 101 to 55. "Everything," smiles Ron, "was in the groovy range."
And everything since – blood values, energy, life – has stayed groovy.
40 pounds lighter
Ron shed 40 pounds, going from 227 to 187. He follows Pritikin exercise guidelines 100%, walking/jogging six days weekly, lifting weights, stretching, and even popping Sarah Gold's yoga CD in the stereo for a few minutes several times weekly.
In August, he and Cheryl took off for heli-hiking in the Canadian Rockies. On the second day the guides, noticing he was in great shape, asked Ron if he wanted to mountain climb the following morning, "like with ropes and all that suspend-you-in-the-air equipment," explains Ron, still in awe that he actually did it.
Mountain high
"I was scared I'd run out of gas, but I didn't, not even close. At the end of the climb, as our group was sitting on the glacier waiting for the helicopter, the guides congratulated us and announced we were the fastest group this season. Wow!"
Last month Ron celebrated his 60th birthday by running a 5 K and placing third in his class. "Cheryl placed first and got a trophy. She now tells me I have a trophy wife."
This coming summer, Ron and Cheryl are planning a bicycling vacation in Southeast Asia.
Employing his creative "there's-a-solution-for-everything" ad exec skills, Ron's also figured out how to stay well. Here are six of Ron's tips for happy, successful Pritikin living:
1. Let the concierge be the bad guy.
Whenever making travel reservations, Ron calls the hotel concierge, asking him or her to select restaurants with accommodating chefs. Then he asks the concierge to call the chefs and say, "I have a client coming to your restaurant who's on a strict special diet – no salt, no oil, no sugar, only whole-wheat flour. Can you take good care of him?"
That way, says Ron, the restaurant knows ahead of time. There are no surprises, and "they do a great job because they always want to please the concierge."
2. Make friends with the locals.
At an Italian restaurant back home, Ron emails the chef several days before his arrival. The afternoon of the evening Ron is coming, the chef spoons out a little of the sauce he's preparing and sets it aside before adding salt and oil to the sauce. And though he doesn't regularly have whole-wheat pasta, he orders some when he knows Ron is coming.
"So we tip nicely," smiles Ron, "and we're very gracious. It's been a pretty amazing experience. Before our Pritikin lifestyle, maitre ds and owners never came up and talked to us. Now, they're all over us, asking, 'Are you sure everything's okay?' I've never been more worried about! They really want to take care of you."
3. Let the chef get creative.
Rather than coming in with razor-sharp guidelines ("I want grilled salmon and steamed asparagus"), Ron gives the chef plenty of latitude ("I'd like some fish, a variety of vegetables, a salad, and a fruit dessert. Now, go for it.")
That way, the chef is able to pick and choose from his bounty of the day – the fresh, flavorful vegetables, herbs, and fruit that have just arrived from the local farmers' market, and the fish freshly flown in from the coast.
"It becomes a creative challenge for the chefs. They have free rein, and they have fun with it. Best of all, the dinner I get is wonderful. People at tables surrounding us look over and say, 'That looks fantastic! What did you order?'"
4. Learn to cook.
Much to Cheryl's delight, Ron now does all the shopping and cooking for their home meals. "That cookware they sell at Pritikin? That's what I use. It's cooking for dummies. You just put the veggies in and wait till the pan whistles. By the time you eat your salad, your veggies are done, they're hot, and the cookware makes everything come out great.
"That how I got started cooking. Now my confidence is growing, and I'm starting to experiment a little more."
5. Enjoy yourself.
"You've worked hard. Now go out and enjoy your results," Pritikin physician Dr. Sam Sugar congratulated his patient Ron.
Ron certainly does. One daily treat is a couple of glasses of wine every evening. "I attribute my rising HDL at least in part to fine red wine. Let someone try to convince me otherwise," he laughs.
6. Enjoy more vacations at Pritikin.
Four months after his first visit to Pritikin, Ron returned to the Center for the special cooking program in July ("I was getting bored with the 5 to 10 recipes I was using"). He returned home with spectacular new recipes and cooking skills.
"If there's one thing I want to emphasize in this article," says Ron, "it's the need to go back. Sure, I was feeling great – I was losing weight and wearing smaller suit sizes – but I found out my second time around at Pritikin that my triglycerides were a little elevated."
So he and a Pritikin nutritionist sat down and evaluated his diet, meal by meal, snack by snack, and made a few adjustments, like more salad at lunch and more vegetables at dinner.
Today, Ron's triglycerides are well under 100, and often in the 70s. "If I hadn't gone back to Pritikin, I never would have known that my diet needed to be adjusted, and that with a few simple changes I could get the results I want."
Nothing's more important, Ron believes, because now he has the life he wants. Yes, a life that not only looks good, it feels good. He's fit and feisty, like all the other critters on his Virginia farm.
"Thanks so much, everyone at Pritikin, for giving me the opportunity to be healthy at 60."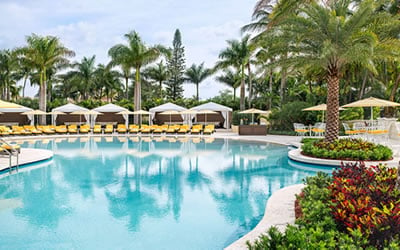 Health Resort
Take life to the next level, and be all that you can be. That's what a vacation at Pritikin is all about. Live better. Look better. Best of all, feel better.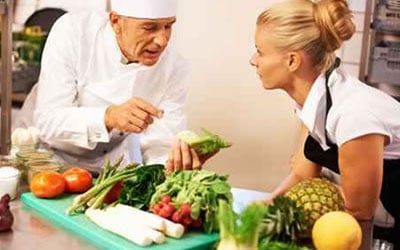 All-Inclusive Program
Since 1975, 100,000+ people have come to Pritikin. We are the longest-running, most scientifically documented health resort in America.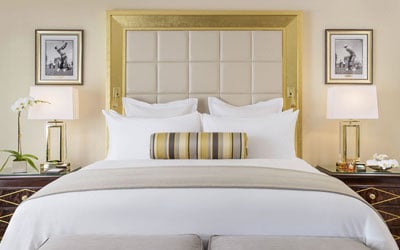 Rooms and Suites
Our newly renovated guest rooms at the health resort are spacious, serene, and amenity-rich. Each has a gorgeous garden view.