Wavy Gravy | Berkeley, California

Since he stood on the stage of the original Woodstock concert in 1969 and announced, "What we have in mind is breakfast in bed for 400,000!" Wavy Gravy (aka Hugh Romney) has become world-famous as a cosmic cut-up, inspiration for a Ben & Jerry's ice cream, and most importantly, his good works on behalf of the planet and its least fortunate residents.
Says friend James O'Dea, "Wavy Gravy really took the '60s idealism and made it his life." Twenty-eight years ago, Wavy co-founded the Seva Foundation, a nonprofit organization that has served people round the world struggling for health, cultural survival, and sustainable communities. (www.seva.org).
Compassion in action
Seva has prevented blindness and restored sight in countries like Nepal and Cambodia, helped communities in Guatemala and Mexico create solutions to poverty and injustice, and supported Native American projects across the U.S., especially in the areas of health and wellness. "We call the Seva Foundation compassion in action," says Wavy.
He and his spouse Jahanara have also for the past 25 years directed Camp Winnarainbow in Laytonville, California, a children's summer camp that teaches performing arts and a whole lot more. (www.campwinnarainbow.org) "What we're really into is producing universal human beings who can deal with anything that comes down the pike with grace and compassion," smiles Wavy. "We've been pretty darn successful at that."
Each year, thanks to private donations, royalties from Ben & Jerry's, and funds from adult vacation camps at Winnarainbow ("Let Wavy Gravy lead you back to fun!" says its website), Wavy has been able to provide camp scholarships for economically-challenged children from the Bay Area and beyond. That assures what Wavy calls "a diverse miniworld."
His king-sized heart worked tirelessly until a couple of years ago when, plagued by severe back problems and weight gain, Wavy started slowing down. He just wasn't feeling so great anymore.
"I'm mailing you to Pritikin…"
Longtime friend, philanthropist, and board member of the Seva Foundation, Lee Larson, told Wavy, "I'm mailing you to the Pritikin Longevity Center in Florida. I want you to live a long time."
60 pounds lighter
In January 06, Wavy arrived at Pritikin with the aid of his wife and a wheelchair. Three weeks later, he left on fire. "I'm a Pritikin success story!" he enthuses. Over the past year, he's shed 60 pounds ("I just have 20 more to go").
Cholesterol levels plummet
And in his second visit to Pritikin in January 07, his physician Harold Blum "was astounded not only at my musculature and lack of fat but also that I'd brought my cholesterol and other numbers down so remarkably."
One key discovery Wavy made during his first visit to Pritikin was water aerobics. "I didn't know such a thing existed until I got to Pritikin. Wow!" he exclaims, "What a great way to move if you have any kind of trouble with your spine or joints. Once you get in the water, it's 'Look ma, no gravity.' It's sensational."
Back home in Berkeley, Wavy's love affair with water aerobics continues. Five days a week, he and Jahanara are at the local YMCA, treading water to "cool tunes" in an hour-long aqua-aerobics class.
Pritikin feasts
Daily, they're also eating whole-wheat pasta, "a whole bunch of vegetables," seafood, and lots of big salads dressed with balsamic vinegar.
And this year, during his second trip to Pritikin, there was no wheelchair. "I was able to get on the bike that doesn't go anywhere and other great cardio equipment in the Pritikin gym," smiles Wavy. "I've made leaps-and-bounds improvement over the year before."
Blessedly for the world, Wavy's energy is back by leaps and bounds, too. He's back hustling for scholarships for homeless kids to attend Camp Winnarainbow.
He's back in the boardroom at the Seva Foundation, helping launch projects like a partnership with 2006 Nobel Peace Prize winners Dr. Muhammad Yunus and Grameen Bank to build a network of eye hospitals in Bangladesh, one of the world's poorest countries.
He's back delivering his own enduring brand of love, hope, and peace. And currently, Ripple Effect Films is editing a feature length documentary on his life called "Saint Misbehavin'." .
"I'm so fortunate to be a part of the Pritikin family," says Wavy. "All the Pritikin people have taken really good care of me, and now I can try and put that back into doing good for the planet."
Let what you love be what you do
"I'm so blessed with my whole life. It's all about: Let what you love be what you do. All I've gotta do is keep this sack of meat together, and there's a lot less of it now, thanks to Pritikin!"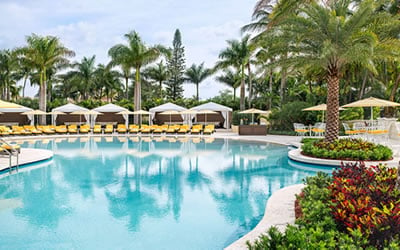 Health Resort
Take life to the next level, and be all that you can be. That's what a vacation at Pritikin is all about. Live better. Look better. Best of all, feel better.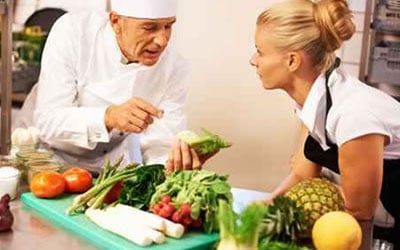 All-Inclusive Program
Since 1975, 100,000+ people have come to Pritikin. We are the longest-running, most scientifically documented health resort in America.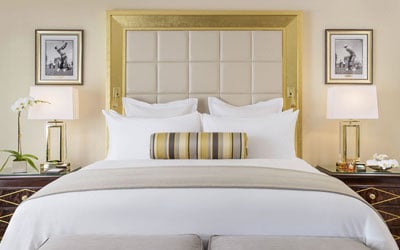 Rooms and Suites
Our newly renovated guest rooms at the health resort are spacious, serene, and amenity-rich. Each has a gorgeous garden view.
Wellness Resort
Weight Loss Retreat