Brianna Osbourn | 14Charlotte, North Carolina

About 18 months ago, near the end of her 7th grade year, Brianna perked up one evening at the family dining room table. Her father was talking about his upcoming trip to the Pritikin Longevity Center in Florida, his third retreat at the healthy-living resort, and mentioned the swimming pools and tennis courts there.
"Can I come with you?" the 13-year-old asked.
"Sure, but you'll have to miss out on a week of school."
"All the better!" she replied.
Little did the teenager know that her week of playing hooky would transform her life.
It didn't happen all at once. During that first visit to Pritikin in May 2008, "all the classes were really interesting to me, and I took a ton of notes, but it didn't really sink in," recalls Brianna.
Rocky Start
She returned home to her old habits. "I ate junk food all the time" – sugary cereals in the morning, snacks of chips and fast food, "and pigging out whenever I wanted, like getting two servings of Sloppy Joes, and not really caring."
She was careless about exercise, too. "I joined cross country because my older brother did it, and I knew I needed some sort of exercise, but I wasn't very good at it."
By the end of 8th grade, however, her motivation kicked in, and for good reason. Brianna had gained weight in her 8th grade year, and she wanted it off because high school was just around the corner.
So last May she returned with her father to Pritikin, and this time, "I really paid attention… I tried to get all the information I could to really make a change in my life."
25 Pounds Lighter
Boy, did she. Within just five months of returning home, Brianna shed 25 pounds, whittling her 5'6″ frame down to a stunning, well-toned size 8. During cross-country season of her freshman year, she improved tremendously, shaving five minutes off her time from the previous year.
Mind Shift
Most importantly, Brianna whipped her mind into shape. In a culture where many kids her age can't imagine life without Fruit Loops, burgers, and pepperoni pizza, Brianna is a stellar example of how profoundly teens can change their lives – and how thoroughly rewarding the results can be.
Gone are the sugary cereals for breakfast. Instead, Brianna heats up six egg whites mixed with cinnamon in a skillet, then adds a half cup of oats and a tablespoon of apple butter "so I'm getting good protein, good carbs, and some nice sweetness and crunch."
Packing Lunch
School mornings, she often packs her own lunch, taking a whole-wheat tortilla and "loading it up with vegetables like spinach and tomatoes." She also adds some white turkey and no-sodium-added Dijon mustard – "my own little wrap." In her lunch bag also goes nonfat yogurt and fresh fruit.

A favorite afternoon snack is a Granny Smith apple cut up and stirred into fat-free cottage cheese with a little Splenda and cinnamon. "It's really really good, and it smells good, too."
Dinner is often seafood like Tilapia with Mrs. Dash's seasoning and "a bunch of vegetables," as well as a big salad. For salad dressing, she dips the tip of her fork into a little container of dressing on the side, then dips her fork into her lettuce. "I get a lot less calories that way, but it still tastes good."
For dessert at night, she loves Activia Light lime yogurt topped with a quarter cup of oats.
Confidence
Restaurant eating is a whole new game, too. Brianna credits her dining out classes at Pritikin "for showing me how to speak up with confidence." Nowadays, she has no problem directing servers to "please not add any salt, butter, or oil to my grilled fish. Just squeeze some lemon on it, please."
And she has no problem whipping her mom, dad, and 15-year-old and 11-year-old brothers into shape. "They call me the Pritikin Nazi," she laughs.
"I think I've amazed all of them. But just think about it. Everytime we went out, we'd order these appetizers – things like fried potato skins with bacon and cheese – that actually had more calories than we should be eating for the entire dinner."
"How do you do it?"
Brianna has friends who, though impressed with and supportive of her new life, wonder: "How do you do it? How do you give up things like cheeseburgers and pizza?"
Brianna has answers that make you realize there's something special about this determined young woman, but it's something so approachable, so appealing, that thousands, perhaps millions, of other teenagers across America could do the same – and wonder why they ever lived in any other way.
Moderation
"It's all about moderation," says Brianna. "I love cheeseburgers and pizza too, but I shouldn't have them all the time. I go by the 90% rule. If I'm eating well 90% of the time, the other 10% is okay. That's what Pritikin taught me. You can't be 100% all the time – nobody's perfect. You're going to cheat. The important thing is to wake up the next morning and know, 'I'm still on track. I'm still on the program. I'm not an abject failure.'"
What Brianna has also found, much to her delight, is that healthy food can be very delicious food. She often, in fact, enjoys her healthy foods more than her former foods, which means staying on track is far easier than she'd ever imagined. "I think my new breakfast of egg whites, oats, cinnamon, and apple butter tastes way better than the sugary cereals I was having before."
New Flavors, New Foods
And fast foods, she's discovered, "are kind of boring. They all taste the same – a lot of grease and salt – compared to all the new foods I'm now discovering."
Like sweet potatoes. "You know how most people drown sweet potatoes in brown sugar and butter? Well, I recently found that if you cut them in half and put a little Splenda and cinnamon inside and then roast them in the oven, they taste really good. And what a great snack after I get home from school."
And what great rewards Brianna – and all around her – are enjoying. Her closest friends, in awe of Brianna's success, often order what Brianna orders when they go out. "It makes me feel real good because I'm impacting their lives."
There are many personal pleasures too. "All my old clothes are basically falling off of me," she smiles. "It feels so good now to go shopping, and to never again feel embarrassed about the size I'm getting."
"…a better version of myself"
"And it's the best feeling in the world," this 14-year-old sums up, "to become a better version of myself.
"Thank you, Pritikin, for helping me see all the healthy choices I can make in my life, and for helping me turn my life around."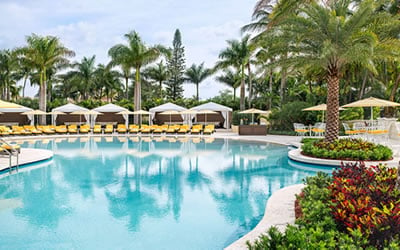 Health Resort
Take life to the next level, and be all that you can be. That's what a vacation at Pritikin is all about. Live better. Look better. Best of all, feel better.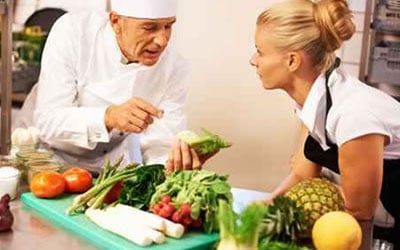 All-Inclusive Program
Since 1975, 100,000+ people have come to Pritikin. We are the longest-running, most scientifically documented health resort in America.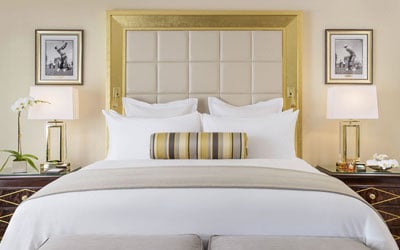 Rooms and Suites
Our newly renovated guest rooms at the health resort are spacious, serene, and amenity-rich. Each has a gorgeous garden view.