Jennifer Garman | 45 Thomasville, North Carolina

Nearly a year ago, Jennifer Garman, a mother of two daughters ages 14 and 23, had reached a point "where I could not stop the weight gain."
She'd hit 243 pounds and a size 24, the largest she'd ever been. And it scared her. The simple act of carrying her four-month-old grandchild up one flight of stairs left her breathless.
"This is ridiculous," she thought. "I've got to do something now or I'm not going to see my grandbaby graduate from high school."
Rollercoaster
A roller-coaster dieter for years, Jennifer was used to trying things – Nutri-Systems, Weight Watchers, Herbal Life, Atkins, Fit For Life – "but nothing worked long-term."
She started looking into lap-band surgery, but the more she thought about it, the more she thought, "I should invest my money in a lifestyle-change program first, and maybe I won't need the surgery. I should go away and get an education that puts me on the right path for the rest of my life."
But which program? After hours of phone calls and online research, Jennifer decided on the Pritikin Longevity Center because she liked the medical component. Plus, she had family friends, Bill and Betty Clark, who'd gone to Pritikin 15 years ago, were in great shape, and, best of all, really seemed to be enjoying their lives.

"They're happy people, they look wonderful, they love going out to eat, they eat real food, and I'm thinking, 'Wait a minute.' I'm getting this packaged food through the mail, and when the packages stop coming, the weight comes back.' Why live this way?"
Real food, real good
When she arrived at Pritikin in February 2008, Jennifer found, as Betty and Bill had, a whole new way of living. And a whole lot to love, beginning the very first night with Chef Anthony's Veggie Meatloaf – "it's famous among Pritikin Alumni," laughs Jennifer. "After this first scrumptious meal, I knew I'd be fine – and I was."
What was most valuable about her time at Pritikin, she feels, is that her taste buds actually changed. "Pritikin removed all the poisonous foods from our diet cold turkey, and within a week, our taste buds had acclimated themselves to all the new flavor sensations. I also discovered that without salt, fat, and sugar enhancers, we ate well, but we were less likely to overeat."
Her Pritikin experience also changed her attitude about rewards. "I am still an emotional eater, but today I choose healthy alternatives. Every time I hit another weight-loss milestone, I indulge in a massage, not a hot fudge sundae. At Pritikin, I used Sarah's yoga class as my reward for hard workouts in the gym."
And there were rewards waiting for her when she returned home. While at the Center, she had emailed her daughters Pritikin's grocery list. When she arrived back home, Jennifer found her cupboards and refrigerator fully stocked with Pritikin foods. "I didn't have to go to the supermarket for two weeks!"
Then, lo and behold, she discovered that just two miles away a new grocery store called Low Sodium Connection had opened that specialized in low-sodium and sodium-free products – everything from seasonings, condiments, breads, canned foods, and packaged soup to fresh deli turkey breast. "What a find!" The store's owner even mailed Jennifer foods that she had run out of while traveling last summer.
And what fun when she learned over the next several months that not only was she living the Pritikin life, she liked it. Today, Jennifer is enjoying her food just as much as she had in her pre-Pritikin days – only now she's dropping 8 to 12 pounds every month. So far, she has shed 75 pounds.
She allows treats. On Mother's Day, she celebrated with her family at the Macaroni Grill. Her entrée was very Pritikin – a balsamic chicken with broccoli and asparagus. Her dessert was not.
Cravings
But the next day, "I went right back to Pritikin, and, amazingly, I didn't have the cravings that I'd always struggled with before, those cravings that used to make me feel, 'Oh, I have to fight it again.' I was no longer fighting. It was then that I thought to myself, 'Wow, this really could be successful for me long-term.'"
One thing that wasn't successful was her relationship with a man she was involved with before going to Pritikin. "When I got thinner, he left. But now I realize it was a minor sacrifice. My older daughter tells me, 'You know, mom, I think he really liked you big because he thought you were all his.' I think she's right. It's too bad, but it's his loss."
Exercise
She's the first to admit that she'll never be an exercise fanatic. "I bought a pedometer. I get my 10,000 steps in every day, mostly through everyday activities like walking and climbing stairs. If I don't get all 10,000 steps in naturally, I get on the treadmill to finish them up."
It's all worth it because now she's the active mother she's always wanted to be. "Before Pritikin, I had to restrict my activities to ones that were low-key, nothing more strenuous than a short walk, because those were the only activities I was capable of."
"Now, when the kids say, 'Let's go white-water rafting,' I say, 'Let's go!' When they ask, 'Wanna go for a hike?' I say, 'No problem!'"
A rich new life
Life, in short, is much more fulfilling. "Last January, just a month before going to Pritikin, I skied in Vail, and it was more difficult than it had ever been. I'm going back this year, and I can't wait to see the difference!"
To all the staff and guests who were at Pritikin with her from February 2 to 16 and helped her on her journey to good health, Jennifer is especially grateful. "By sharing your stories and your lives with me, I left Pritikin empowered to accomplish all my goals. The support and positive energy that flows at Pritikin is incredible."
And as a lifelong rollercoaster dieter, she finds it "comforting to know that Pritikin is always there if I stumble along the way."
"Pritikin gave me control of my life. And hopefully, lots and lots more years with my kids."
"What lucky kids," replied this interviewer.
"No," corrected Jennifer. "Lucky mom."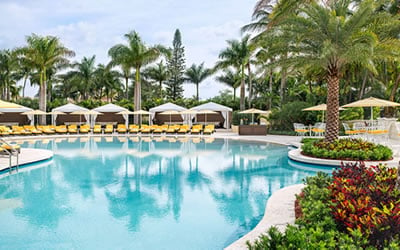 Health Resort
Take life to the next level, and be all that you can be. That's what a vacation at Pritikin is all about. Live better. Look better. Best of all, feel better.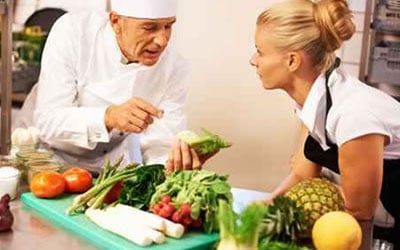 All-Inclusive Program
Since 1975, 100,000+ people have come to Pritikin. We are the longest-running, most scientifically documented health resort in America.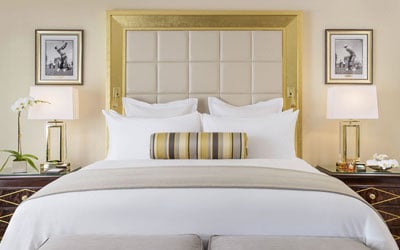 Rooms and Suites
Our newly renovated guest rooms at the health resort are spacious, serene, and amenity-rich. Each has a gorgeous garden view.