But a few years ago this good life turned bad. Mario started suffering from a host of problems — high blood pressure, diabetes, high cholesterol, high triglycerides, and blocked coronary arteries. He was taking 12 different medications. At 5'8″, he was 228 pounds. And he felt lousy. Fatigued, out of breath, lifeless.
Last year, his wife, Tania, with health challenges of her own, decided to go to the Pritikin Longevity Center. At first, Mario chose not to accompany her — "I needed to continue my wining and dining."
"Dear God, what should I do?"
But then, sitting at home that first week while she was gone, Mario got to thinking: "What do I want to do with my life? Do I want to have a life? Do I want to be around to enjoy my two children and seven grandchildren?" Deeply religious, he also prayed, "Dear God, what should I do?"
God replied, telling Mario to open his heart, open his mind. So he booked a flight and joined Tania at Pritikin. Over the next two weeks, he dropped 18 pounds. And under the day-to-day vigilance of his Pritikin physician, he weaned himself off all of his medications. Yes, all 12 of them.
50 pounds lighter
Over the next several weeks and months, he continued to lose weight — 50 pounds in total, from 228 down to 178 pounds. And throughout this past year he's continued to enjoy life free of all his prescription pills. He's kept in regular contact with his Pritikin physician as well as his doctors at home "just to make sure everything is okay."
Today, everything is not just okay; "it's spectacular!" bursts out Mario. He exercises daily, plays 18 holes of golf, goes on three-month cruises, and throws marvelous parties. The latest was a big bash for his grandson's victorious volleyball team from Sacred Heart College. "We had 35 college kids at our home — what a blast!"
New energy
And Mario's energy level? "Oh my gosh," he shudders. "As soon as I dropped the weight and stopped the medications, my life returned. No, my life got better. Fifteen years ago, when I was 55, I did not have the life that I have now.
"The fact is, when you're 55, and your blood pressure and blood sugar are up, and your arteries are clogging up, your whole life suffers.
"We all age. It's a natural process. But with an unhealthy lifestyle, we are forcing the aging process. We're accelerating it. Pritikin is all about not forcing the aging process."
While at Pritikin last year, Mario's biggest concern was returning home. "How do I make the change?" he anguished. "How do I go from a life that I've loved — all that food and wine — to a life without that culture? Will I still love life? Will I still find joy in life?"
Counseling
So while at Pritikin, he sat down for one-on-one counseling with Pritikin's Director of Nutrition. Together, they mapped out new ways of dining, from home to restaurants to cruises, that "have made life delicious," smiles Mario. "I AM LOVING IT! And it's a lot easier than I ever thought it would be."
On a recent Seabourn cruise from Los Angeles to Australia, for example, Mario and Tania met with the maitre d' every day to plan the following day's meals — "and they all turned out fabulous," says Mario, "full of exotic fruits, vegetables, the finest seafood — all prepared Pritikin-style. On that entire three-month cruise, I gained just two pounds, and that was when we were off the yacht, on land in Australia."
Back home in the Carribbean and Miami area, he still dines out two or three evenings a month — "and I splurge a little, eating what I used to eat, but in smaller quantities. I'm very conscious of what I'm eating."
100% off medications
The following day, he's also very conscious about getting back on board with Pritikin living. "It's working! My blood pressure is perfect, my cholesterol is perfect. I'm 100% off medications. I'm loving life!"
To his delight, Mario also loves his Pritikin food. "Grilled salmon marinated with a little lime juice, orange juice, and just a quarter-teaspoon of honey — ahh, heaven! Who needs butter, oil, and salt?
"I honestly do not like the taste of salt anymore. For lunch today I had ceviche with Peruvian red pepper for a little kick. Delicioso!"
New life
"I was so concerned that by going to Pritikin, I was going to miss out on life. Oh my goodness, what I've found is that I now have a whole new life.
"I eat well, I travel, I play, I laugh, I have fun with my grandchildren. I'm so rambunctious that they tease me about using up their inheritance. 'Abuelo,' they joke, 'Don't overdo it. You're going to last too long.'
"Ha! This is the good life. Thank you, Pritikin!"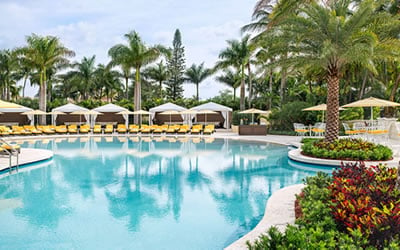 Health Resort
Take life to the next level, and be all that you can be. That's what a vacation at Pritikin is all about. Live better. Look better. Best of all, feel better.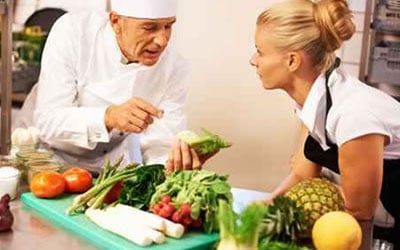 All-Inclusive Program
Since 1975, 100,000+ people have come to Pritikin. We are the longest-running, most scientifically documented health resort in America.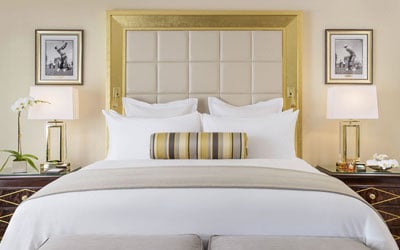 Rooms and Suites
Our newly renovated guest rooms at the health resort are spacious, serene, and amenity-rich. Each has a gorgeous garden view.