Linda Stempel, 60 | Haverford, PA
"Such a pretty face."
That's how friends and family often described Linda, 35 pounds overweight, when she was in her teens and twenties.
Many times she had tried to lose weight. Back then, in the 1970s, high-protein diets were all the rage. At restaurants, Linda recalls, she'd order the diet plate – "always a hamburger patty without the bun, a big scoop of full-fat cottage cheese, and a cling peach."
She'd even managed a bit of success, though fleeting. For six weeks, she did not eat. She drank liquid protein and dropped 40 pounds. "I looked incredible! But, of course, once I went back to real food and started eating again, the weight came back. It was pretty heart-breaking."
And at home, sitting down to big family-style meals with her parents and five siblings, her mother always admonished her, "Oh, Linda, DON'T EAT THE POTATOES. STAY AWAY FROM THE BREAD."
Diabetes
But in 1980, everything changed. That's when her parents got intrigued with something new in Santa Monica, California, called the Pritikin Longevity Center. Dad, who'd always been overweight, just like the rest of his family, was now also developing diabetes. He cleared his work schedule, and he and his wife flew to Pritikin.
One month later, they returned home transformed, telling their children, "You have to go to Pritikin."
Linda and her sister immediately did, "and it was fabulous," Linda recalls. "The program was simpler then, but the core was the same – the lectures, the big tables in the dining room, the interesting people you met, the lovely staff… and all that exercise! Thirty years ago, who walked? I sure didn't. We drove everywhere and parked as close as we could."
"I was so excited"
So, her first few days at Pritikin, Linda felt pretty good about finishing a quarter mile on the treadmill. She was blown away when, just two weeks later, she was tallying up a full four miles, charging through Palisades Park to the totem pole and back at a brisk four-mile-per-hour pace. "It was like running the marathon for me… I was so excited."
The food was a revelation, too. "I still have the T-shirt with the daily schedule on it. Remember it? At 10 am, we had snacks – potato and soup. A potato! Oh my gosh, I get to have a potato?! It was so satisfying as a mid-morning snack. And then, the 3 pm snack was potato and soup again. I was never hungry. I couldn't believe it. Before Pritikin, I'd been on all these diets where I was starving. I loved this new program. It was delicious. It was filling."
And it was working. That first visit to Pritikin, Linda shed 10 pounds, "and I went home with a whole new set of ideas." But for the next two years, "I was kind of up and down." Returning to Pritikin for refreshers, "I learned more and more. I may not have been a total success, but I was building."
Turning point
Then, in 1982, she developed an entirely new mind-set.
"I decided that I didn't want to be hungry at all anymore. I was no longer going to deprive myself. If I wanted that second portion of Pritikin-style food – like an extra slice of bread so I wouldn't be hungry – I was going to eat it. I didn't care if it meant that I was only losing a pound a month. I decided that going slowly was okay. After all, a pound a month does add up to 12 pounds a year."
Her new attitude worked. Once a month, she weighed herself. And every month, she lost another pound. She kept exercising. She kept eating Pritikin-style, and eating till she was comfortably full.
Size 14 to 8
In three years, she lost 36 pounds, going from a size 14 to a size 8.
Best of all, she's been a size 8 ever since. That's right, it's been three decades of success. "I've never put the weight back on."
To sum up what it means to her today, Linda likes to juxtapose a photo of herself at age 30 that she recently found in her father's office with another photo taken of her last summer for her 60th birthday party.
"Just look at me in that 30-year-old photo," she laughs. "I'm so embarrassed about my chubby body that I'm hiding behind everyone else."
But in her 60th birthday photo, all decked out in a bright orange dress and stepping out for the evening with husband Murray, Linda realizes that "I look and feel better now, at age 60, than I did at age 30. Wow! When I put on that fabulous dress for my 60th birthday party, it just felt so good."
Diabetes and obesity prevention
"And I'm so grateful," she adds. "The thing is, with my family history of obesity and diabetes, I was headed there if I hadn't found the Pritikin Program, if I hadn't had parents who so lovingly led me there. I'm thin and fit today. I take no medications. I feel wonderful. I thank God. I was blessed."
Linda deserves a ton of credit, too. Over the decades, she's mastered a litany of skills – and certainly the right attitude – for her healthy-living success.
Here are some of her tips:
Start the day off right.

"Oatmeal changed my life. It satisfies me and sets me up the day." Murray's an oatmeal lover, too, "even when he's at fancy buffets on cruise ships, where you have every imaginable choice for breakfast, Murray wants his oatmeal!"

Keep your pantry and refrigerator full of Pritikin foods you love.

And be creative. Put foods together in fun ways. Every now and then, for example, Linda creates "my own Pritikin Danish" – a whole-grain bagel or bread smeared with a little nonfat cream cheese and topped with a mashed banana and a sprinkling of cinnamon. "Delish!"

Get the whole family involved.

"We're on our third generation of Pritikin living now." Daughter Jessica, 23, attended the first teenage program at Pritikin, "and our son Alex, home from college this weekend, just walked in the door and made himself a baked potato topped with fat-free cottage cheese for lunch. No wonder he's slim!"

Make exercise fun.

While at home, Linda mixes up her routine, sometimes walking outside while listening to her favorite tunes, other times taking dance classes, and for vacations, she and Murray plan gorgeous hikes through gorgeous lands – the mountains of Colorado, the deserts around Rancho Mirage, California. "That's our idea of a great vacation."

Make time for refreshers.

Linda and Murray's other idea of a great vacation is returning to Pritikin every couple of years. "It's like being on a high-end, all-inclusive cruise ship," says Linda. "You're enjoying all these amazing buffets, you're entertained by the lectures, you meet fascinating people around the dining room table, and share wonderful tips, like recipes. I'm so grateful that the Pritikin Longevity Center still exists. It's fun to go there."
"Pritikin is all about possibilities"
Finally, what may be fueling Linda's long-term success more than anything else is her frame of mind: "Pritikin is not about deprivation. Pritikin is all about possibilities. It's all about what you can have in life."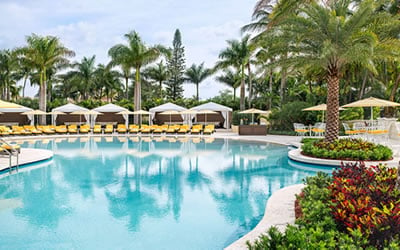 Health Resort
Take life to the next level, and be all that you can be. That's what a vacation at Pritikin is all about. Live better. Look better. Best of all, feel better.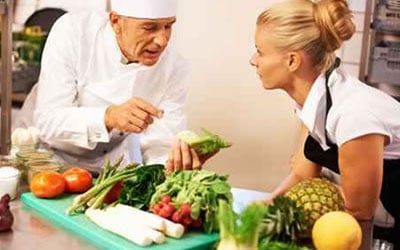 All-Inclusive Program
Since 1975, 100,000+ people have come to Pritikin. We are the longest-running, most scientifically documented health resort in America.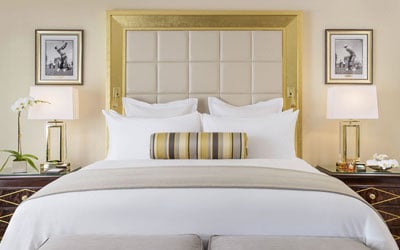 Rooms and Suites
Our newly renovated guest rooms at the health resort are spacious, serene, and amenity-rich. Each has a gorgeous garden view.