The 5'7″ 136-pound coed started gaining weight, and in the years that followed gained even more, the fallout from an unhappy marriage.
"What am I doing?"
In 2004, the scale hit 220 pounds. Dejected, struggling through the dissolution of her marriage, and all the while maintaining a high-stress, high-travel job managing a partnership between MD Anderson Cancer Center in Houston and the University of Puerto Rico, Sherri took a step back and thought, "What am I doing? I'm huge. My dad and brother have diabetes. I'm headed for diabetes if I don't do something soon. I've got to learn how to eat right."
She had no clue where to get good solid nutrition advice, but working in medicine, she knew how to do the research needed "to pick out the best, most scientifically solid program I could find."
She found that program in Pritikin and flew to Florida to the Pritikin Longevity Center for a week's stay right after Thanksgiving of 2004.
Today, 2½ years later, Sherri is still giving thanks for her week at Pritikin. "On the last night, when awards were being given out, I was in tears because the whole week had been such a life-changing experience for me.
"To this day, I'm still in awe of all that I learned. It wasn't like going to a spa. It was like going to a university, the best university, and being wowed by one hard-hitting, eye-opening class after another. I left knowing what I needed to do."
Size 18 to 8
And she did it. Within eight months, Sherri shed 60 pounds and dropped from a size 18 to a size 8.
Even more importantly, she's kept the weight off, going on two years now. "For the first time in my life, I'm mindful of what I'm eating. I know how vital it is to plan ahead so that whenever hunger hits, I'm surrounded by the right food. Pritikin empowered me with the tools I needed to change my life."
These past 2½ years, she's also been pleased with how doable healthy living is. "In class, a Pritikin dietitian told us, 'Think small stuff. Don't try to do everything at once. Take one step at a time.'"
Sherri's first step was getting rid of caffeine – the 10 to 12 diet sodas she drank every day. She now keeps a big bottle of water on her desk right alongside the many fresh vegetables and fruit and Pritikin-style sandwiches she brings to the office every day. "When I'm really stressed out, I tend to eat even if I'm not hungry. Well, it's a lot easier to stay thin if you're reaching for Pritikin food instead of fast food. I never eat fast food anymore."
Filler Foods
Her next step was getting in the habit of "eating my filler foods first." Every meal, at home or in restaurants, she starts out with big satisfying portions of salads, low-calorie soups, or steamed or grilled vegetables. "They do a great job of curbing my appetite. By the time the more calorie-dense courses come around, the entrees and desserts, I'm feeling full, and I'm really very happy with much smaller portions."
Her next steps were on the dance floor – "a great way to make exercise fun!" After first returning from Pritikin, Sherri worked out at a local gym and enjoyed it, "but I always wanted to take dance lessons. In fact, it's kind of funny, the first lesson I took was with my husband. He hated it and never went back. I absolutely loved it and never stopped."
Ballroom and Latin Dancing
She's hooked on ballroom and Latin dancing. "Everything you see on the television show Dancing With the Stars, I do."
And she does it well! Just three months after starting lessons, Sherri flew to Las Vegas for a dance camp and competition and landed in the semi-finals in three of the four dances she performed in, competing with others who'd been dancing five to ten years. The judges and coaches, top professionals, choreograph many of the dances on Dancing With The Stars.
The following year, she competed in three dances and was a semi-finalist in all three. Her next step: regional competitions and then "hopefully some internationals."
Most importantly, says Sherri, dancing is just plain fun. "You don't have to be in competition to have a wonderful time. For just about anyone, it's so easy to do, even at home. Just turn on the music. Ten minutes of moving to music is 10 minutes of calorie burning, 10 minutes you didn't eat any food, and 10 minutes of joy.
"There's so many people who really love dancing. For me personally, well, I'm shy in certain situations. But when I'm dancing, I'm playing a character, and I'm really able to just shine.
"And thanks to my Pritikin life, I plan on shining for a long, long time!".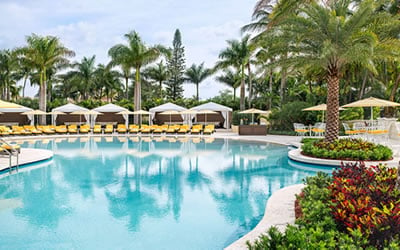 Health Resort
Take life to the next level, and be all that you can be. That's what a vacation at Pritikin is all about. Live better. Look better. Best of all, feel better.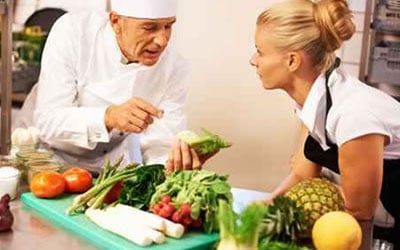 All-Inclusive Program
Since 1975, 100,000+ people have come to Pritikin. We are the longest-running, most scientifically documented health resort in America.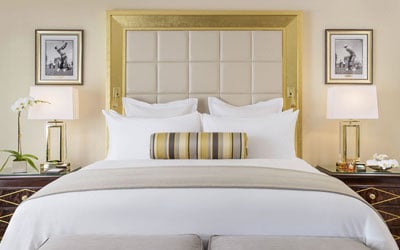 Rooms and Suites
Our newly renovated guest rooms at the health resort are spacious, serene, and amenity-rich. Each has a gorgeous garden view.