After law school, however, there wasn't much time for exercise. In fact, for the next 25 years, "I spent at least 10 hours almost every day sitting in front of a computer or sitting in courtrooms or airplanes," says the complex commercial litigation specialist.
By 2006, the bathroom scale had hit 400 pounds. It was then that "a wonderful client and friend," offered Preston a challenge.
"Look," Bill told Preston, "your daughter's leaving for college soon. There'll be no one at home you need to take care of. This is the perfect time to go to Pritikin. Go for six months. I'll pay for part of it. Take your computer, take your cell phone, take your work, and get yourself down there and get healthy."
Preston, 50 years old but feeling much older, thought, "I'm an idiot if I don't go."
So in September he flew to Florida and lived at the Pritikin Longevity Center until March 07 the following year, returning home only for Thanksgiving and Christmas with his daughter.
In his hotel room at Pritikin, the staff set up an L-shaped office, "so I was able to keep doing my work while doing the Pritikin Program. It made for a long days, but what a fantastic experience."
And what results! Preston left Pritikin more than 100 pounds lighter. And he's kept the weight off for more than a year now.
"I'm so blessed. All my blood work, like my cholesterol levels, have always been good," he says. "And though I had gained a lot of weight, I never became a diabetic. I just needed to work on losing weight and exercising. I couldn't have found a better place to do that than Pritikin.
"And I never would have made it to Pritikin without Bill's encouragement and support. I credit Bill – and all the wonderful people at Pritikin – for my success."
It was clear to us, in our Pritikin Perspective interview with Preston last month, that Preston deserves a whole lot of credit, too. Here are excerpts of that interview.
Was it difficult being away from home for six months?
Not at all. In fact, in terms of changing my lifestyle, it was a lot easier being at Pritikin than being at home. Pritikin was a real safety zone. And I didn't have to cook! Every day I was served beautifully prepared, fresh, and healthy food.
And when I returned from road trips for business, I felt I was coming back to a place that was good for me. Walking into the Pritikin dining room after a hard day on the road and feeling all that energy, cheer, and support, well, it just doesn't get any better.
Now that you're back home, how do you blend the Pritikin Program into your busy life as a trial attorney?
There are a lot of challenges, but it is absolutely worth it.
Let me start by saying I'm a pretty self-sufficient guy. But one thing I am NOT is a cook. So I keep it simple. For starters, I always keep really good, high quality fresh fruit in the house. That way, whenever I want to snack, there's fruit wherever I reach.
For breakfast, I eat 100% whole-grain steel-cut oatmeal with bananas, strawberries, and Splenda. I make my oatmeal one week at a time in a big lasagna-size dish. After it's cooked, I cut it up and put it in baggies and freeze it. Every morning, I just take out a serving, stick it in the microwave for two minutes, mix in some Splenda and nonfat milk, and top it with fruit. Real easy.
For lunch, I almost always eat a huge salad. I love that huge salad bar at Pritikin, so I'm always on the hunt for similar salad bars wherever I go.
At Pritikin, I learned to love grilled vegetables and portobello mushrooms. So for dinner, I use a big George Foreman grill and put my whole dinner on it – lots of vegetables and mushrooms as well as chicken breast or bison or seafood. For me, it's a very simple and tasty way to eat.
I've also gotten used to eating fruit in the evening instead of a dessert. And I never drink my calories. I always eat an orange rather than drink orange juice.
One major lifestyle change for me was eliminating two things I'd eaten my entire life – butter and mayonnaise. Talk about lifestyle changes! I'm happy to say I'm doing just fine without them.
How about exercise?
I try to keep reasonable work hours, but in our world everyone's working harder than they should. I'd get in three weeks of perfectly consistent exercise, then things happened. Then I'd get discouraged. I felt I was no longer fit and that I constantly needed to start over.
Two months ago, I went back to Pritikin for a three-week refresher, and it was such an important trip because I learned that my body can get back into shape really quickly. In just two weeks, I was back at my peak fitness level.
It was so encouraging that I don't beat myself up anymore. If I miss some exercise, it's like falling off a horse. I just get back up and get going again. I now know that my body will respond.
What did you appreciate the most about your time at Pritikin?
One of the great things about Pritikin is the people. I mean everyone, guests as well as staff. Everyone was always so positive and helpful.
And you develop such great friendships. I had one major goal at Pritikin. I wanted to lose 100 pounds. The morning I weighed myself and I'd reached that goal, I told a Pritikin buddy – Angelo.
Well, unbeknownst to me, Angelo went shopping. When I showed up for lunch that day, the entire dining room was covered in balloons. And right at the entrance was a great big banner congratulating me on my success! It's those kinds of friends – and that kind of love and support – that you never forget.
What has being a healthier and much thinner person meant to you personally?
I'm much more comfortable in my own skin, especially around other people. In a crowd or courtroom, I no longer feel like I stand out like a sore thumb.
I've struggled with a bad back for years, and now it's much better not only because of the weight I've lost but also because of the preventive exercises I learned at Pritikin.
I have a lot more energy. I feel like I'm a young 52 instead of an old 52.
Recently, despite the gray in my beard and what hair I have left, a lot of people have told me they never would have guessed I was in my 50s. Obviously, what's most important is how I myself feel, but it's always nice to get a little outside reinforcement.
Preston: It's always nice to give a little reinforcement. From all your friends at Pritikin (and you have many!), CONGRATULATIONS! We salute your success!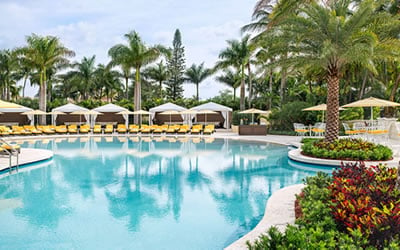 Health Resort
Take life to the next level, and be all that you can be. That's what a vacation at Pritikin is all about. Live better. Look better. Best of all, feel better.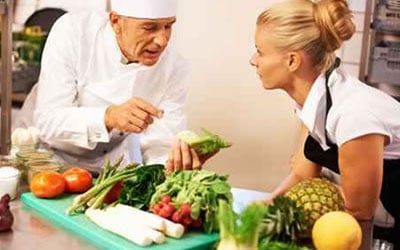 All-Inclusive Program
Since 1975, 100,000+ people have come to Pritikin. We are the longest-running, most scientifically documented health resort in America.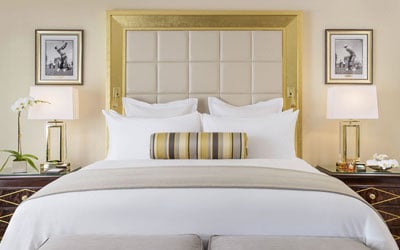 Rooms and Suites
Our newly renovated guest rooms at the health resort are spacious, serene, and amenity-rich. Each has a gorgeous garden view.