Fed up with being fat, Joe checked into the Pritikin Longevity Center in 1998, his first of several visits to Pritikin over the next several years. Yes, the weight plunged 70+ pounds after that first visit, "and it was great," says Joe, "but maintaining weight is a different ball game."
Switchbacks and Slips
Success, to paraphrase an old Japanese proverb, is all about falling seven times and standing up eight. Joe would heartily agree. Real success did not come till after years of switchbacks and slips.
In those years, Joe regained some weight, returned to Pritikin a couple of times, suffered a nasty fall from a slick log on a mountain trail that left him more hobbler than hiker, and yes, gained more weight.
"I was just drinking too much, eating too much, and not moving enough."
Finally, in March 2005, Joe booked a flight to Pritikin in Florida and resolved, "I've really got to DO IT this time. I'm 272 pounds."
"I lost 113 pounds"
This time, it clicked. In 14 months ago, Joe lost 113 pounds. Today, he's a slim, Sierra-ready 159 pounds. He has climbed Mt. Whitney – at 14,495 feet, the tallest peak in the lower 48.
70 Minutes of Aerobic Exercise Daily
Pritikin Perspective interviewed Joe just before he left the house for his late-afternoon workout at the local YMCA. Every day, he works up a sweat, either at the Y or hiking in the local mountains, staying in his cardio zone for 70 minutes.
Here are excerpts of that most enjoyable conversation:
113 pounds! Congratulations! What's your secret?
I think it really starts, not in the body, but in the brain. The body will do what it's told. If the brain is not in gear, it's not going to work. That's what I've learned these past few years.
I'd be a billionaire if I could tell people how to turn that brain switch "on." But I can't. I'm not sure why it happened.
All I know is: I banished the thought that I was deprived. As long as you think you're losing something, you're going to want it back. For me, Pritikin is not about deprivation. Pritikin is about enjoying good healthy food.
Getting rid of that notion that I'm losing something is what really opened the door.
Another word I've banished is "diet." I'm not dieting. I'm just eating well.
Is it difficult to eat well?
Not at all. I love to go to buffets restaurants like Sizzler and Souplantation. Oh sure, you can kill yourself at a buffet, but you can save yourself, too.
I always head straight for the salad bars and fill up a plate "a BIG plate" with spinach and other veggies. Then I go back and get something else, usually more vegetables!
I do the same thing when traveling. We were in Turkey recently, at nice hotel buffets, and for breakfast, I'd fill two or three bowls with cherries. People were amazed. At dinner, I'd start out with a huge plate of vegetables, avoid the cheese and other greasy foods, order broiled or steamed fish, and finish with a big bowl of fruit for dessert.
Any other reason you're now so successful?
Yes. I knocked off beer. A few years ago, I went to an ear, nose, and throat specialist because my throat was bothering me. He very pointedly told me that alcohol was causing a real problem, "acid reflux," and I needed to give it up. I did.
It was the best thing for my weight-loss efforts because beer has so many calories. I was drinking a six pack a day. Well, if I say I'm on the Pritikin Program with the exception of a six pack a day, that's one hell of an exception. Once I stopped taking in several hundred liquid calories every day, losing weight got much easier.
Have I given beer up completely? No. I just save it for special occasions. Planning for Turkey, I told myself that I wasn't going to turn down local brews, so I allowed myself one a day. It's not that hard to drink zero beers. It's damn hard to drink one. It was a test, and, thankfully, I passed it. I was able to drink one Turkish beer. Some days, in fact, I didnâ't drink any at all.
How does weighing 159 pounds feel?
I get to live precisely the type of life I want to live in my retirement years. I have a lot of hiking friends who have never seen me get up and down mountains quickly.  Well, now they do.
And I have a lot of old hiking friends from way back when I was thin who had been shaking their heads because I had let myself get so out of shape. They don't have to do that anymore.
There's a lot to enjoy these days! Great health, loads of energy, hiking in Griffith Park with my wife and friends on Wednesday nights, going to the local mountains in fall, winter, and spring. I've got my life back! And I feel fantastic every day.
Thank you, Pritikin, for showing me the way.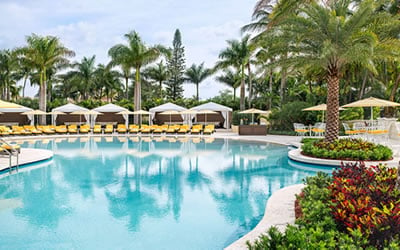 Health Resort
Take life to the next level, and be all that you can be. That's what a vacation at Pritikin is all about. Live better. Look better. Best of all, feel better.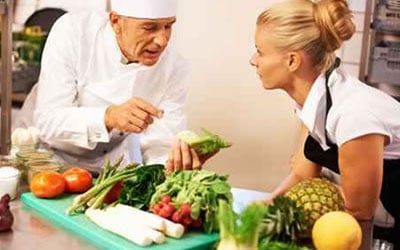 All-Inclusive Program
Since 1975, 100,000+ people have come to Pritikin. We are the longest-running, most scientifically documented health resort in America.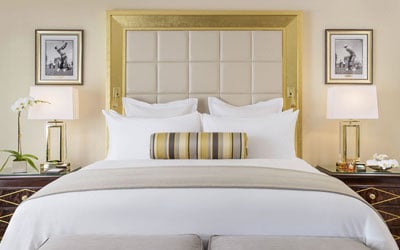 Rooms and Suites
Our newly renovated guest rooms at the health resort are spacious, serene, and amenity-rich. Each has a gorgeous garden view.