Nelson, however, asserts that it has been Mary's abiding love and support that has fueled his success.
"Yes, it's a joint effort," laughs Mary, "and the rewards definitely make it all worthwhile."
Here are three insights from Mary on Pritikin living…
1
On husbands who cook…
Having been married for 30-plus years and cooked all the meals, and often for a very full house — my parents, our children, of course, and also my nephew and mother-in-law — I thought, "wonderful …okay!" when Nelson came home from Pritikin and said he was going to start cooking. We have a new routine: he cooks, I clean.
2
On successful Pritikin living at home…
What's really helped us are the mega salads we make for our first course for dinner. Friends are flabbergasted at how much salad we eat! But I think it's a real key to our success. What the dietitians at Pritikin teach is true. When you start out with a nice big salad, it does a great job of filling you up. After our salads, we have a little piece of fish or chicken, and we're really not hungry for anything more. There's been many a time, in fact, that I could just get up from the table after eating my salad.
Nelson
If you enjoyed Mary's insights in "Partners In Pritikin Living," don't miss her husband's story, and why friends and family now call him "Half Nelson." Read Nelson's Story
And we enjoy our salads. I think that's real key. We love experimenting with new ingredients. One of our current favorites is roasted garlic. It puts big bursts of rich flavor into our salads (and thank goodness we both like it because I'm sure our breath is something else!)
Our salads are easy to make. I put about eight cloves of garlic in the toaster oven on "Bake" at 350 degrees for 12 to 15 minutes on one side, then 5 minutes on the other, till brown. Then I throw four cloves in each salad with the other salad ingredients, and they all get chopped up together.
3
On staying motivated…
Most days, I'm doing great with Pritikin living because I feel so much better. I'm more positive. I have more energy, and I want to keep feeling this way. And it's wonderful to see how well Nelson is doing.
On days when I feel, "Oh geez, I feel like I'm going to stray," I go to the Pritikin website and read an article or two by Dr. Kenney or one of the other Pritikin educators, and it gives me a little kick and erases those evil thoughts! The articles remind me of what my goals are, and I realize once again how worthwhile it is to continue.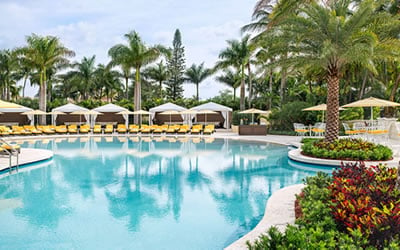 Health Resort
Take life to the next level, and be all that you can be. That's what a vacation at Pritikin is all about. Live better. Look better. Best of all, feel better.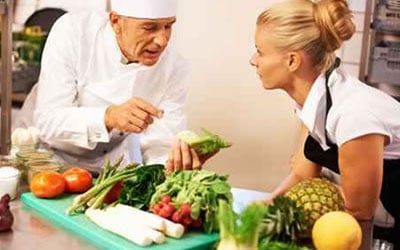 All-Inclusive Program
Since 1975, 100,000+ people have come to Pritikin. We are the longest-running, most scientifically documented health resort in America.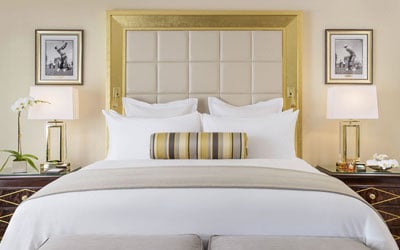 Rooms and Suites
Our newly renovated guest rooms at the health resort are spacious, serene, and amenity-rich. Each has a gorgeous garden view.