Twenty-one years ago, Peter first came to the Pritikin Longevity Center in Santa Monica, California. Within a year, he'd lost 100 pounds, plummeting from 260 to 160. "I went religious," laughs Peter, a commercial real estate investor and owner of furniture stores.
He stayed religious for several years, returning to Pritikin twice in the late 80s to help keep his health on track.
But in recent years, Peter veered off at times, gaining some of the weight back. Last year, 16 years since his last visit to Pritikin, he was diagnosed with a pre-diabetic condition. To lose weight, he tried an Atkins-style diet, "but it wasn't working for me. Plus, I didn't feel good on it. So I thought, it's time to go back to Pritikin."
In November, he and his wife flew to the Pritikin resort in Florida. Within two weeks, his blood sugar fell to normal levels, and his cholesterol shot down from 220 to 140.
Now, five months later, Peter's weight has also plunged, more than 40 pounds. His waist size has fallen from 44 to 38. And his wife, a petite 115 pounds to begin with, is down to 105 pounds, "and she really really looks good," smiles Peter. "Best of all, she's never felt better.
"I feel the same way. My time at Pritikin in Florida was absolutely terrific. The only thing I regret is that I waited 17 years to return. That was a huge mistake.
"All I can say to other California grads is, you're really missing something if you don't make the trip. The only thing separating you is a few hours on a plane. Take care of yourself and book a flight. This Center in Florida is fantastic – even better than Santa Monica."
What in particular did you like about your two weeks in Florida?
For starters, the food is better. No doubt about it. And the staff, well, I was so impressed. Everyone is so devoted.
I really liked the exercise program – all the choices, beyond treadmill classes, that are now available, like water aerobics and this tough but really exhilarating class called physioball. Overall, it's a much more interesting program. And those yoga classes – wow! – they really loosened me up.
We also liked the fact that the core exercise program is geared around simple, practical routines that are easy to sustain at home. We've had no problem, for example, sticking to the free weight program. It's just eight exercises that are real easy to do in a matter of minutes. And the results are incredible.
The education was a real motivator, too. It's amazing how much salt is in everything -and how good you feel once you get the salt out of your diet.
We also appreciated the new seminar series dealing with the psychology of losing weight and keeping it off. In Santa Monica, we felt there needed to be more emphasis on the emotional side of weight control, and now there is.
How are you doing now that you're back home?
We're doing real well. My wife and I eat out a lot. We've found this cafe in a natural foods store that we lunch at about five times a week. It has all these fresh, unadulterated vegetables and all kinds of salads you can put together, plus fruit. And every day they have a nice special like grilled salmon, so we take a little bit of that. I tell you, it's the best lunch you can imagine. We've having a great time.
But I'm not going to wait 17 years to come back to Pritikin. I have decided we're returning every six months. It'll keep us on track. And it's a great vacation when, after two weeks, you just feel so damn good. I would rather spend money on that than on almost anything else because I know what it's going to do for me.
Wow! You're motivated!
Yeah, I keep going back to a morning shortly after we'd returned from Pritikin in Florida. It was a beautiful new day. My wife and I had just finished a great workout at the club. We'd eaten a nice Pritikin breakfast, and we were sitting in a new Bentley I'd bought, just taking our time and enjoying the morning sun.
I took a deep breath and said, you know, all these things that we buy in life – the ability to have a nice car like this, a nice house, or whatever – I'm certainly appreciative of all these things. But there's nothing I could ever own that would make me feel as good as I feel right now.
It's a revelation, really, to know that you can feel that great.
We have so much to live for, so much to enjoy- family, friends, walks around the lake together – and now we have the tools to do it. Thank you, Pritikin!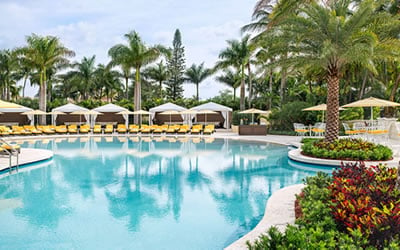 Health Resort
Take life to the next level, and be all that you can be. That's what a vacation at Pritikin is all about. Live better. Look better. Best of all, feel better.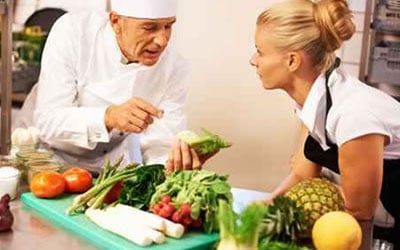 All-Inclusive Program
Since 1975, 100,000+ people have come to Pritikin. We are the longest-running, most scientifically documented health resort in America.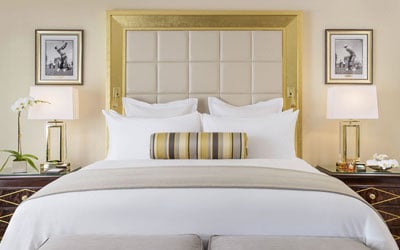 Rooms and Suites
Our newly renovated guest rooms at the health resort are spacious, serene, and amenity-rich. Each has a gorgeous garden view.