What he really wanted to do, however, was attend the Pritikin Longevity Center: two weeks of learning all the ins and outs of Pritikin living from the experts – the doctors, dietitians, exercise physiologists, and other faculty at Pritikin.
When Ben phoned the Pritikin Center, he found out that a two-week stay was $1,000. He thought, "That's kind of expensive… and do I really need it? I'm doing a pretty good job following the Pritikin Program without spending all that money." The 6'2″ banker weighed just 170 pounds, was running, hiking, and lifting weights, and eating a nutritious diet. What's more, the results of his annual medical exam, including his cholesterol and triglyceride levels, were all good.
"So I decided not to go."
Today, three decades later, 64-year-old Ben, now retired, has two words to describe his decision not to get on a plane to Pritikin in 1980: "BIG MISTAKE."
Here's the rest of his story, told by Ben himself.
"For the next 30 years, I followed the Pritikin Program on my own, purchasing and reading many, many times each new Pritikin book as it was published: The New Pritikin Program in 1990, The Pritikin Principle in 2000, and The Pritikin Edge in 2008. Since I was on the mailing list from that 1980 telephone call, I also received the Pritikin brochures and newsletters. I felt good, I was healthy, and I kept my weight under 170 pounds. But year after year, usually on the days I received a Pritikin brochure in the mail, I would tell my wife, Susan, 'Some day I want to go to Pritikin.'
"Early in 2010, I was planning a trip to Quantico, Virginia, for a Marine Corps reunion with my 'band of brothers' from The Basic School. Susan urged me to go to Pritikin: 'You'll be on the East Coast anyway. Why not stay a little longer and go to the Pritikin Longevity Center in Miami?'
"Susan was persuasive: 'This is something you've wanted to do for 30 years, but you never went because you considered it an unnecessary expense. Go anyway! Experience the program, and see if you learn anything new. At the very least, you'll improve your cooking skills!'
"So I did! After my Marine Corps reunion, I flew to Miami for the Pritikin Program, now at the Doral Golf Resort & Spa. What an eye opener! And worth every penny. In addition to having lots of fun and meeting some wonderful people, both guests and staff, I learned so much from the lectures. The question-and-answer sessions were particularly informative. Pritikin presents the latest research and tells you precisely what you need to do. I also learned a lot of practical tips from the other Pritikin guests.
"My 'numbers' were all good, but I still improved as I learned to follow the Pritikin Program more closely. My cholesterol fell from 182 to 166, my LDL dropped from 86 to 64, my HDL good cholesterol rose from 78 to 89, and my triglycerides fell from 96 to 66. Although these improvements may not seem like much, they may make the difference between getting dementia or not, cancer or not, or a heart attack or not. We never know.
"Also very valuable to me was that two chronic injuries that had bothered me off and on for many years (my right shoulder and right ankle) were taken care of through the advice and exercises prescribed by Pritikin personnel. Those injuries no longer trouble me.
"However, most valuable to me personally was the quantum boost in motivation. Never before have I been so committed to follow the Pritikin principles. And my commitment continues at this much higher level, months after I returned from Pritikin.
"An added plus, as anticipated by my wife, was that I improved my cooking skills!
"I waited 30 years to go to Pritikin. I watched the price increase from $1,000 for two weeks to approximately $8,000. Even more dispiriting, I missed out on all the improvements I would have made if I had gone to Pritikin earlier. My advice to anyone who has never gone to Pritikin is: Learn from my mistakes. Don't miss out on all the benefits you can achieve today. Go Now!"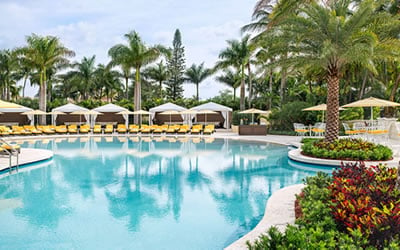 Health Resort
Take life to the next level, and be all that you can be. That's what a vacation at Pritikin is all about. Live better. Look better. Best of all, feel better.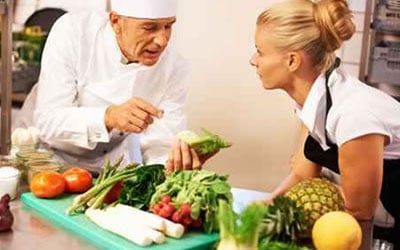 All-Inclusive Program
Since 1975, 100,000+ people have come to Pritikin. We are the longest-running, most scientifically documented health resort in America.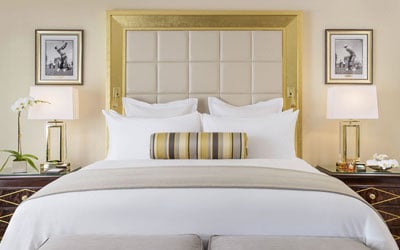 Rooms and Suites
Our newly renovated guest rooms at the health resort are spacious, serene, and amenity-rich. Each has a gorgeous garden view.