Juan's friend had good reason to be concerned about Juan's health.
Steak, Scotch, and cigarettes
Juan's life had been heading for a nose-dive. Once or twice weekly, he flew from Connecticut to Ireland to meet with clients, not to mention several trips annually to far-flung spots like Karachi, Hong Kong, and L.A. He was eating too much steak, drinking too much Scotch, smoking a pack of cigarettes a day, working late into the night, and trying, though rarely succeeding, to catch up on sleep with naps on the plane.
"I knew I was on the edge"
His DNA was a worry, too. His father and all his paternal uncles had died in their mid fifties. "I knew I was on the edge," recalls Juan.
So accompanied by his wife, Bunny, Juan got on a plane again. This time his mission wasn't another contract with clients; it was a contract with himself to "change my life" with the help of the doctors, dietitians, and exercise experts at Pritikin.
New life
And wow, did he. Immediately upon returning home to Connecticut after two weeks at Pritikin, Juan was lacing up his Nikes every morning for a walk or run and preparing all his meals Pritikin-style, "perhaps not 100%, but close enough."
Close enough was plenty good. Juan's energy took off. Over the next several years, he ran six marathons and several other long-distance races.
Then, in 2005 and 2006, 73 years old but feeling more like 43, Juan attended two U.S. Marine Corps reunions. Many of his Marine friends, like Juan, had served active duty as jet fighter pilots. Their jaws dropped when they saw Juan's pilot-fighter-ready physique and feistiness. Many asked, "What are you doing to look so good?"
Special program for people age 75+
After describing his healthy new Pritikin life, and noticing that many of his friends were struggling with curses Juan had skirted, from belly fat to heart disease, Juan had an epiphany. Why not create a special program for people his age and older? People in their 70s, 80s, and 90s? People who want to exercise and eat well but need a little extra attention – stretching exercises, for example, that take into account stiffening joints, and strengthening routines that focus less on dumbbells and more on balance and whole-body strength for everyday independent living.
So over the next two years, Juan studied. He became certified as a personal fitness trainer through the Aerobics and Fitness Association of America. He developed a special set of 50+ stretch and strengthening exercises for people age 75+. No uncomfortable positions, no machines, no balls, and no equipment, but plenty of fat-burning, body-building activity that older folks could easily adopt, enjoy, and sustain.
Wellness camp for super-seniors
He also wrote up recipes from his vast collection ("I've been cooking healthy for years now"), plus sample weekly menus. And he began appearing on local television and radio talk shows, describing his vision for "wellness classes for super seniors."
Today, 79-year-old Juan conducts "Juan's Total Wellness" classes in Connecticut at retirement communities, assisted living homes, and town community centers.
And he returns regularly to the Pritikin Longevity Center to not only refresh himself in healthy living skills but also consult with the Pritikin faculty.
"My oldest 'student' is 98"
What he's found, much to his delight, is that his classes in Connecticut are a gift not just for his students but for him. "I've met so many wonderful people. It's a joy to be part of their constant good humor, verve, and improved living."
A typical class has folks in their 90s ("My oldest is 98 and comes down from his apartment at his retirement community alone, with the aid of a walker, and is going strong") and 80s; and the rest are in their mid-70s.
"…more confident in walking, and in themselves."
Observes Juan, "Those students who have continued with the program for four or more months are virtually unanimous in asserting that they feel better, stronger, lighter, and are more confident in walking, and in themselves. And almost weekly, I have one or two elegant ladies come up to me after class and tell me, 'This is the best thing that has happened to me.' They mean recently, of course!"
World War II generals, bombardiers
And the personal stories are nothing short of extraordinary. In one of Juan's earlier classes were two World War II B-17 aviators – one a pilot, the other a bombardier. Another gentleman retired as a Marine Corps General, having served in World War II, Korea, and Vietnam.
Juan's second oldest student was the OD (officer of the day) on duty at the Germans' signing of surrender in Rheims, France, on May 7, 1945. Another was a highly decorated WWII hero who was in command of all logistics in Europe after the Normandy landings. And often in class are former military nurses and women enlistees, plus teachers, bankers, doctors, CEOs, and artists.
Several come with their personal caregivers, and the caregivers always participate in the exercises. "One of them, 43 years old, actually lost 24 pounds and looks like a new person!"
Wellness For Super Seniors
Recently, Juan published a book specifically for people ages 75+ entitled Wellness For Super Seniors, which incorporates many of the guidelines he learned at the Pritikin Longevity Center. His mission is "to help older people not only to live longer but better."
Regularly, Juan returns to the Pritikin Longevity Center, which he describes as "the original, the oldest, and the best longevity, medically-approved program in America."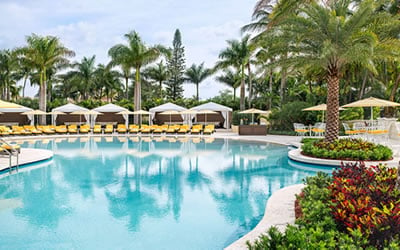 Health Resort
Take life to the next level, and be all that you can be. That's what a vacation at Pritikin is all about. Live better. Look better. Best of all, feel better.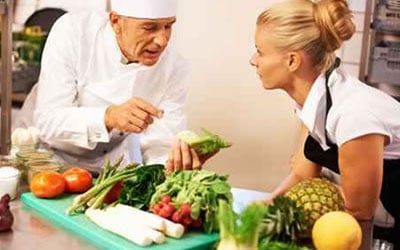 All-Inclusive Program
Since 1975, 100,000+ people have come to Pritikin. We are the longest-running, most scientifically documented health resort in America.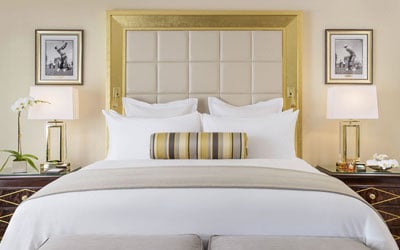 Rooms and Suites
Our newly renovated guest rooms at the health resort are spacious, serene, and amenity-rich. Each has a gorgeous garden view.