One month after starting the Pritikin Program, his cholesterol shot down to 142. "Right then and there," he recalls, "I committed myself to the Pritikin lifestyle."
But it was a lonely undertaking. In the suburbs north of Chicago, he didn't know anyone on Pritikin. And though he wanted to go to the Pritikin Longevity Center, "it was too expensive."
His wife Kathy, a professional musician, supported her husband's new lifestyle but wasn't keen on changing her own. Plus, she and David were thin, so why bother?
But a few years ago, Kathy developed high blood pressure. No surprise, really. She has a family history of heart disease, so her doctor put her on anti-hypertension drugs.
Last summer, as the couple considered where they'd like to take a vacation, never an easy discussion (Kathy likes shopping, David prefers hiking), David ventured, "How about Pritikin?"
"What!?" asked Kathy. "A health camp?"
"No," suggested David, "a spa."
Kathy acquiesced. Last September, as they flew to Pritikin in Florida, David did have second thoughts. "Man, this is a lot of money," he worried. "Are we doing the right thing?"
But two weeks later, flying home, the couple thought it "one of the best vacations" they'd ever had, "not just for those two weeks but for our lifetimes. We both fell in love with the Center. And we left on fire," says David, still amazed several weeks later, "energized like never before to live well."
Back at work, David's encouraged his colleagues, telling them that "the best gift you can give yourself is to go to Pritikin." And he and Kathy hope they can vacation at Pritikin again – perhaps next time with their two daughters and sons-in laws, and their toddler grandson.
"Many aging baby boomers," observes David, "think nothing of dropping $5,000 on a nice vacation but would never spend that much on health education. What's wonderful about Pritikin is you get both – a great vacation and a great education. And you return home feeling so good – and with the skills to continue feeling that good. It's a vacation with a purpose.
"Our Pritikin vacation exceeded our expectations – and was the fulfillment of my dream."
Below, in his own words, are more highlights of David's dream-come-true:
Our first day at Pritikin, Kathy's blood pressure went down. She was taken off all her blood pressure medication.
She was just thrilled. She realized that she wasn't doomed to a life of anti-hypertensive drugs.
Over the next few days, she also realized she could eat plenty of food at Pritikin and still lose weight.
She also learned just how much hidden sodium there was in restaurant food, and that simply removing the salt shaker has little impact. In class we learned that more than 70% of the sodium we eat comes from packaged/processed and restaurant foods. "Boy," she whispered , "I'll have to change what I order when I eat out!"
I thought I ate a lot of vegetables. I didn't know what a lot of veggies were until I came to Pritikin.
We used to buy a couple of bags of lettuce, and they'd last us a week. Now, we're going through a bag a day. And the salad bar at Pritikin showed us that all kinds of food can go into salads – not just Romaine. For lunch today, I had a huge rich salad full of diced sweet potatoes, yellow squash, red bell peppers, cucumbers, red cabbage, and red onions. Yes, a main course!
Kathy and I are also experimenting with new foods. Our Pritikin vacation introduced us to wonderful new things like jicama. Regularly, we visit our local farmer's market and go to Wild Oats, Whole Foods, and Trader's Joe's stores, trying out new foods and flavors.
In fact, the entire two weeks at Pritikin was like one big tasting fair. We discovered all kinds of condiments – salad dressings, salsas, and even Mrs. Dash, a great way to spice up food without worrying about excess sodium.
The entire staff went out of their way to meet our every request.
"Just ask for any recipe," the chefs and waiters at Pritikin told us. Well, we wanted all of them. At first, they weren't sure they could do that, but lo and behold, they did.
And the caring and support has continued, long after we've left Pritikin. Recently, I emailed dietitian Jeff Novick about a salt-free, whole-wheat pita bread he'd talked about in class. He sent me the company's contact info, and I now have a case.
A few days ago, Kathy hinted that for her upcoming birthday dinner she'd love those wonderful pasta shells served at Pritikin. Well, just one phone call to Pritikin, and the shells are on their way.
Exercise classes were a real eye-opener…
I knew how to lift weights and get a vigorous aerobic workout, but I didn't know much about stretching. And lately I'd had some lower back pain. I learned at Pritikin that some of the stretches I'd been doing on my own were not healthy, and there were others I should be doing that I wasn't.
The "Core and Stretch" classes were especially helpful. For the first time in my life, I focused on my core muscles, strengthening my lower back and abdomen. That alone was worth the price of coming to Pritikin.
And for years Kathy had struggled with tight neck and shoulder muscles. The physical therapist at Pritikin outlined just for her a whole program to relieve that tension. What a difference it's made!
A vacation with a purpose…
I'm an avid reader. I want my decisions based on solid science. Going to the Center was wonderful confirmation that the Pritikin Program is one of solid scientific integrity.
And what a happy surprise that we had so much fun – and met so many interesting people who, by the end of two weeks, felt like family.
Thank you, everyone at Pritikin, for the vacation of a lifetime!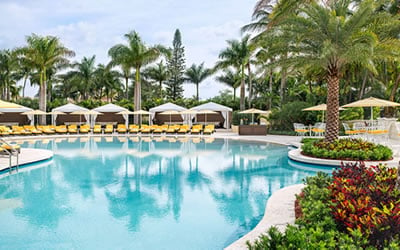 Health Resort
Take life to the next level, and be all that you can be. That's what a vacation at Pritikin is all about. Live better. Look better. Best of all, feel better.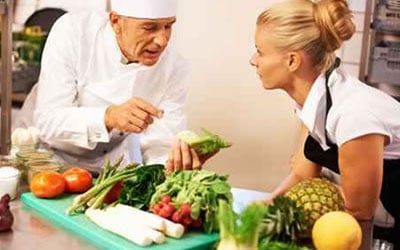 All-Inclusive Program
Since 1975, 100,000+ people have come to Pritikin. We are the longest-running, most scientifically documented health resort in America.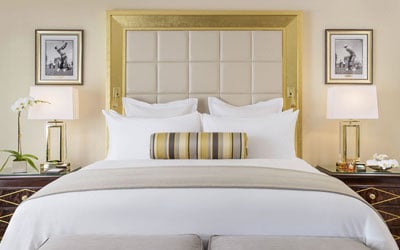 Rooms and Suites
Our newly renovated guest rooms at the health resort are spacious, serene, and amenity-rich. Each has a gorgeous garden view.