"Oh my gosh, you're an inspiration! I see you smiling and singing! You just really seem to be enjoying your exercise. I guess that's one of the advantages of coming to Pritikin when you're young."
"Well actually," replied Fil, "I've been coming to Pritikin since I was young, but I'm not so young anymore. I'm 72."
Chuckles Fil: "Soon after, everyone at Pritikin knew my age, and everytime I'd walk into the gym or dining room or lecture rooms, I'd hear other guests whispering, 'Do you know how old she is?!'"
That's fine with Fil. She couldn't be happier being "the old lady who keeps up with the youngsters."
Joy
"I'm all about joy," she explains, "about living life to the fullest, and having the energy to do it. I attribute my energy in large part to my commitment to Pritikin living."
She's been committed for a long time. It all started about 30 years ago when her husband, Dan, had a heart attack and then, a few years later, a second one. Dan, only in his forties at the time, knew he had to take action. Cardiac problems had killed his father at age 35.
But he wasn't thrilled with the options given to him by his doctors and surgeons. "They were swarming around him," recalls Fil, "wanting to crack open his chest and do bypass surgery."
Pritikin instead of bypass surgery
Dan started doing his own research on heart health, and he listened to a long-time friend, a renowned orthodontist named Anthony Ricci who'd been to Pritikin and praised the program (and to this day, at a very fit 94 years old, is still following Pritikin).
Instead of bypass surgery, Dan opted for angioplasty and, immediately after the procedure, he enrolled in the month-long program at Pritikin.
Running buddies
About the same time, one of Fil and Dan's six children needed a buddy to run with on the track near home, part of her summer training program for an athletic college scholarship she'd won.
"Mom, will you run with me?" she asked.
"Of course," Fil replied. In her early forties, she was thin, feeling pretty fit, and she'd always embraced challenges, having raised four children as a single mother while earning a PhD before marrying Dan at age 38. Recently, too, she and Dan had launched a successful leadership development firm called Take Charge Consultants.
At first, though, the track field took charge of her. "I was so out of shape that I couldn't get around one lap!"
But by mid-summer, Fil was sailing through three-mile runs with her daughter.
"Is that a body by Pritikin?"
And she's been running ever since. During her first visit with Dan to the Pritikin Longevity Center in 1985, lean and trim, she was charging through her aerobic workout with such verve that another guest came up to her and admiringly asked, "Is that a body by Pritikin?"
"Of course, that's all I needed for an extra boost of motivation!" laughs Fil. She gets a big kick out of maintaining her "body by Pritikin," and returns every two to three years with Dan to the Pritikin Longevity Center for refresher retreats. "I look forward to those visits. They've been a vacation for me."
27 years of successfully avoiding bypass surgery
They've been a lifesaver for Dan, now 75 years old. He's never needed coronary bypass surgery, his total cholesterol is now 102, his LDL is 42, and he's in great physical shape, keeping up with Fil (no small feat) on their many bike rides, walks, and evenings out together on the dance floor.
"I owe my life to the Pritikin Program," Dan recently wrote in his blog on the Pritikin membership website, "and I owe my sticking to it to my wife and co-Pritikinite Filomena."
Huge breakfasts
"We are definitely devoted to living well," agrees Fil, "and to supporting each other." They begin each day, whether in their winter home in Florida or summer home in Pennsylvania, with a huge healthy breakfast – four to five different kinds of fresh fruit, plus hot whole-grain cereal. "I tease Dan that we need a bigger table in our kitchenette to accommodate all the food!"
Then they're out the door for aerobic exercise. Fil likes variety. One morning she's on a five-mile, interval-studded run. The next day it's a two-hour bike ride with Dan. The next day, speed-walking, and the next, an elliptical workout in the gym and more interval training. Every other day, the couple also fits in weight lifting and core workouts, and every day, a little stretching after cardio.
Lunch is often veggie burgers or fresh tomato sandwiches using 100% whole-grain Ezekiel bread, plus homemade soup – "always soup," adds Fil, who currently has three varieties – cabbage soup, multi-veggie soup, and three-bean soup – stashed away in her freezer.
Homemade soups
"Almost every day I'm chopping up a bunch of veggies," she laughs. "I joke about it. The neighbors will say, 'Hey, we didn't see you at the pool today.' Well, no wonder! I was making three different kinds of soups, plus Pritikin Parfait desserts!"
Dinner is always a bountiful, delicious affair, too. "Last night we had salmon, spaghetti squash, broccoli, and edamame, plus salad. We always have a salad. For dessert I enjoyed a little Greek yogurt with a package of Splenda mixed in and some gorgeous fresh berries on top."
For Fil and Dan, the biggest challenge is staying out of restaurants. "I just feel better when we're preparing our own food," explains Fil. "Sure, many restaurants are very accommodating, but I find that I still get more sodium than I ought to have. I can taste it, and then I'm drinking a ton of water when I get home, and then I'm up all night going to the bathroom, and looking like hell, bags under my eyes, in the morning."
"Those chefs are just magicians"
One restaurant Dan and Fil always love returning to is the Pritikin Longevity Center's. "Oh, the food at Pritikin this last time was phenomenal. Those chefs are just magicians," says Fil. Dan couldn't agree more: "Chef Anthony is the best cook in the universe, bar none."
At the new Pritikin Center at the Doral Golf Resort, Fil also appreciates the cardio room ("it's well equipped"), the yoga studio ("the sound of running water outside is a really nice bonus"), the outdoor running path, the outdoor pool, the hot and cold showers, "and the Spa is delightful… I've been to four different Pritikin Center locations over the years, and I like the new location at the Doral the best."
Most of all, Fil likes how two weeks at Pritikin can fuel her motivation to live well long after she's left. "The pressures of everyday living can weaken your resolve," she explains. "And we love to travel, especially to Italy. Well, it's difficult to go to Italy and not partake of the wonderful food. We get a little lax. That's why it's so nice to get back to Pritikin on a regular basis to get refreshed and recommitted, or, as one of our kids says, 'to drink the Pritikin Kool-Aid again.'"
"I have it all, thanks to Pritikin."
That Pritikin "Kool-Aid" fills her up with what she values most – "my energy and vitality. It's who I am. My zeal for life, for my dear Dan, for my family and friends, it's what I prize most. I have it all, thanks to Pritikin."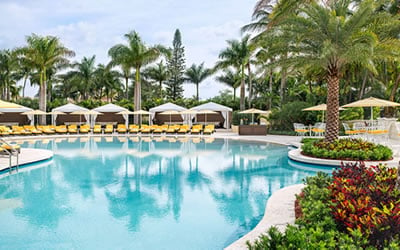 Health Resort
Take life to the next level, and be all that you can be. That's what a vacation at Pritikin is all about. Live better. Look better. Best of all, feel better.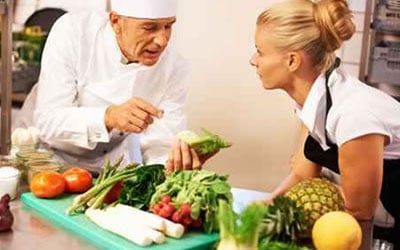 All-Inclusive Program
Since 1975, 100,000+ people have come to Pritikin. We are the longest-running, most scientifically documented health resort in America.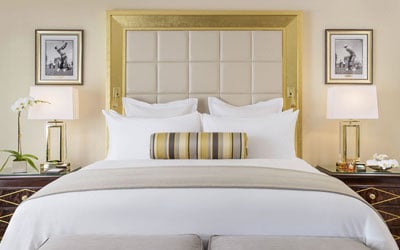 Rooms and Suites
Our newly renovated guest rooms at the health resort are spacious, serene, and amenity-rich. Each has a gorgeous garden view.