ROSEMARY | Naples, Florida
In the 1970s, doctors told Tom, 48 years old, father of six, and sales engineer poised to become company president, to just go home "and live life to its fullest. There's nothing we can do for you," his physicians counseled. "Your coronary arteries are severely clogged. You don't have long to live."
"How shocking those words were for all of us," recalls Tom's wife Rosemary.
The kids, at the time in their teens and twenties, were devastated – but not ready to give up. Soon after, daughter Terri told her parents she'd seen a 60 Minutes segment about heart patients who were doing miraculously well with a diet-and-exercise plan at a longevity center in California run by a man named Nathan Pritikin.
Nathan Pritikin
Tom and Rosemary, then living in New Castle, Indiana, flew out and stayed at Nathan Pritikin's Longevity Center for a month, walking every day along the Pacific, attending lectures given by Nathan Pritikin, eating the Pritikin diet rich in fruits, vegetables, and whole grains, and totally revamping their lives.
"It was wonderful, and Tom thrived," says Rosemary. "Nathan told us he wished he had gotten to Tom sooner – before Tom's arteries had gotten so bad – but Nathan was hopeful that the diet and exercise therapy could arrest the plaque growth, and maybe even partially reverse it."
A Family Affair
The couple returned home, launched themselves into Pritikin living in New Castle, and got all their children going on Pritikin, too.
Tom lived another vital, vibrant 20 years. "We were so blessed," says Rosemary. "Every Christmas, I wrote to Nathan and Ilene, thanking them for my husband's life. We felt so lucky to have found Pritikin and to have had all those years of joy with each other, and with our children and grandchildren."
Diabetes
And every day since that first trip to the Pritikin Longevity Center in 1979, Rosemary herself has thrived on Pritikin, determined to control a strong family tendency to developing Type 2 diabetes.
"After my last baby, Tim, was born, the doctors ran glucose tolerance tests on me and said, 'Ooooh, you're going to be diabetic, and you're going to need insulin shots.'
"I told them, 'Ooooh, no I'm not.'"
Today, trim and toned, Rosemary's at the wellness center near her home in Naples, Florida, every Monday, Wednesday, and Friday, exercising 30 minutes on a treadmill and then another 30 minutes on a recumbent bike, "sometimes longer if I feel like it." Alternate days, she often walks the mile loop around her condominium complex.
"The healthiest person…"
She's taken such good care of herself that last week one of her fellow exercisers at the wellness center quipped, "You look like the healthiest person here." Rosemary replied, "Well, not only do I look it, I am!"
Sticking with Pritikin food choices has its ups and downs, "especially here in Naples where the whole lifestyle is dinner and lunch out." So several times, "just for renewal," Rosemary's returned to the Pritikin Longevity Center, first with Tom at the Santa Monica Center and in later years with her daughter Lindee at the Center in Florida.
Santa Monica to Aventura
"Of course, I was sad about not being able to go to Santa Monica when it closed, but Lindee and I have really enjoyed the Center in Florida. It's a beautiful facility, and the staff is just like the staff in Santa Monica. They're very motivating. Because of what I've learned at Pritikin, nothing gets in the way of my exercise."
And nothing moves faster than Rosemary. "My kids always tell me it's hard to keep up with me!" she laughs. She chairs fund raisers for the American Association of University Women, sits on the board of two condominium associations, and is writing her life's history as well as eight other family histories, "so I'm very busy."
And very rambunctious. "I'm going to be 80. I can't believe it because I feel 50," she says delightedly.
Peter Pan
"I don't have wrinkles. I feel like Peter Pan! My daughters and I talk every day. I feel as if they're my best friends."
And though Tom died several years ago, Rosemary talks to him every day, sadly chiding him ("Wouldn't we be having fun if you were still here with me?") but also telling him, "Isn't it wonderful we did such a good job of showing our children how to live long and well with Pritikin?"
"And I personally feel so lucky," says Rosemary, "to have found Pritikin, and to be able to live my life with so much energy and happiness.
"I'm shooting for age 101!"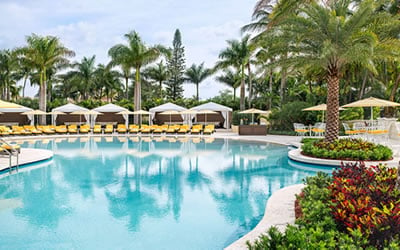 Health Resort
Take life to the next level, and be all that you can be. That's what a vacation at Pritikin is all about. Live better. Look better. Best of all, feel better.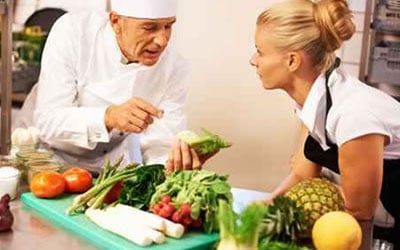 All-Inclusive Program
Since 1975, 100,000+ people have come to Pritikin. We are the longest-running, most scientifically documented health resort in America.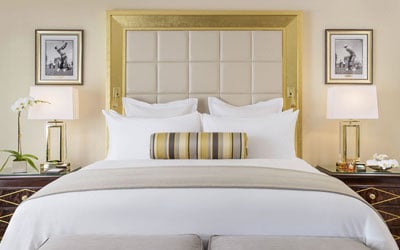 Rooms and Suites
Our newly renovated guest rooms at the health resort are spacious, serene, and amenity-rich. Each has a gorgeous garden view.