Last December, when her husband asked her what she wanted for Christmas, 49-year-old Jane, struggling with high cholesterol and about 30 extra pounds, promptly replied, "I want to go to Pritikin for as long as it takes."
Well, it didn't take long. In 3-1/2 months, Jane lowered her cholesterol to a very healthy 159 and dropped 36 pounds. "I'm now down two full sizes. When I arrived at Pritikin my size 16 Liz Claiborne jeans were too tight to wear. Now I'm into a size 12, and they're loose," delightedly declares this Tallahassee mother of six and grandmother of seven.
"I feel like a million. And people tell me I look like a million."
In May, two days before her departure from Pritikin, we interviewed Jane, just after lunch, which for Jane always includes a huge salad. "Every day I pile on the tomatoes, cucumbers, radishes, broccoli, and cauliflower," she laughs. "I love 'em!"
Had You Been a Guest at Pritikin Before?
Yes. I came a few years ago because of very high cholesterol levels – over 300. When I returned home, I did real well for several months. It was easy because I really do enjoy all kinds of fruits and vegetables. I love the watermelon we get in Tallahassee. For desserts I like just about any kind of berry. And I keep my cooking simple – I like to steam my vegetables. For salad dressings, I'm fine with vinegar or freshly squeezed lemon. When I do eat meat, like chicken or turkey breast, I have a George Foreman grill. Real simple.
But then it got hard. Emotional upheavals were my downfall. First my grandmother, whom I was very close to, passed away. Then my Dad died of congestive heart failure. I missed them terribly. I didn't care what I ate. I just didn't want to live anymore.
My mother was the one who saved me. At one point she asked, "Is this the way you think Dad would want you to be acting?" Then I felt Grandma chastising me, saying, "I took care of you. Now you need to be able to take care of your grandkids."
Both were right, I realized, and that's when I decided I needed to come back to Pritikin.
Do You Have a Game Plan for the Future?
Yes. I want to return to Pritikin for a "tune up" every year. Pritikin played a major role in giving my life back to me, and I think that with annual "recharging" I can keep my life. I'm back in control now. I'm back to who I really want to be. Losing the weight was wonderful. But getting your life back, well, there's nothing more important.
What Were Some of the Highlights of Your Pritikin Vacation?
The DEXA body composition scans were very illuminating because I learned that every bit of weight I lost was fat. I lost no muscle. In fact, I increased my muscle mass.
I also treated myself to some of the new cosmetic/medical therapies at Pritikin. There's a skin care physician right on staff now, with specialties in aesthetic and reconstructive surgery. It's very convenient. And, I must say, the treatments work. People tell me I'm glowing. I think all the fruits and vegetables help, too – all that water!
And, as always, everyone on staff at Pritikin is so encouraging, but if I had to pick one out as particularly wonderful, it would have to be Ivan, my exercise leader. He's an amazing coach. He knows how to push you without being pushy. He encouraged me to do things I never thought my body could do. Three months ago, when I first arrived at Pritikin, I could barely lift three- and five-pound weights. Now, I'm lifting 20-pound weights. I'm going to be 50, and here I am – buff! I'm going to have some birthday party in August!
Wow! Who Would Have Thought at Age 50 You'd Be Pumping 20-Pound Weights.
I'm doing it! Wait till my grandkids see this!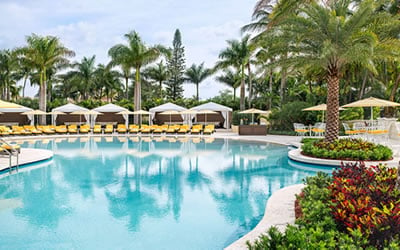 Health Resort
Take life to the next level, and be all that you can be. That's what a vacation at Pritikin is all about. Live better. Look better. Best of all, feel better.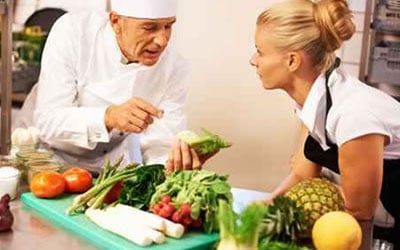 All-Inclusive Program
Since 1975, 100,000+ people have come to Pritikin. We are the longest-running, most scientifically documented health resort in America.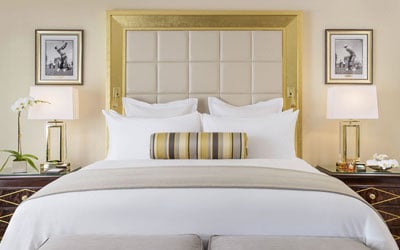 Rooms and Suites
Our newly renovated guest rooms at the health resort are spacious, serene, and amenity-rich. Each has a gorgeous garden view.