She found the Pritikin Longevity Center on the Internet, "and it looked good because it focused on health as well as weight loss." She went to her doctor, and at the end of the appointment, "I finally got up the nerve to talk about my plans to go to Pritikin."
10 More Years Of Life
To her surprise, her physician immediately replied, "My father-in-law went to Pritikin. He's also a doctor, and he felt that Pritikin gave him 10 more years of life. He feels much better, and his heart's in much better shape."
So now, the only stumbling block for Teresa was the financial commitment. "I'd dieted before, but it never cost much. Of course, it never worked either. With Pritikin, I'd be spending a lot of money, so I decided that I was going to give it my all."
Teresa's "all" paid off – with success she has never, ever experienced before. It's now 10 months since she went to Pritikin. She's lost 73 pounds – "31% of my total weight" – and has fallen from a size 22 to a size 14 petite. "I have only seven more pounds to go to reach my goal – an 80-pound weight loss. It's amazing! I can't believe how well I've done."
Pritikin Perspective: What's different this time compared to the other times you've lost weight?
I just feel – and look – so much healthier. And it happened almost immediately, even before a lot of weight came off. Just two weeks after I came home from Pritikin, when I'd only lost about seven pounds so far, my husband took one look at me and said, "You're different…better. Your eyes are clearer, you've got a sparkle…and your skin is glowing." Well, that was a real motivator. Even before the scale said much, even before the clothes sizes went down, I was making progress like I never had before.
The other thing that's different is the education I received at Pritikin. It completely changed my life, starting with my attitude about exercise. My four brothers are all athletes, and my husband's an avid cyclist. I see how they exercise, but I couldn't – and didn't want to – work out the way they did.
Pritikin taught me that exercise isn't about going out and killing yourself. For heart health and losing weight, you can accomplish a lot with a very doable, very livable program of cardio, stretching, and resistance training. Pritikin launched me, and now exercise is something I do – and actually enjoy – five to six days of the week.
How do you fit exercise into your busy life?
Evenings are exercise time because that's the time my husband and I can exercise together. We have an elliptical and stationary bike in the basement. So we get home from work, have a snack, exercise, shower, and have dinner. On days that I have evening commitments, I just get up that morning and get right down to the basement instead of sitting and reading the newspaper. Having the home gym is key for me. My exercise wouldn't get done if I had to drive somewhere to do it.
How has Pritikin eating worked out?
We're doing great!  My husband and I made an agreement. I'm full-out on Pritikin; he's on the "partial" plan, which means we eat Pritikin breakfasts and Pritikin suppers together, and he eats whatever he wants at lunchtime. Even on partial-Pritikin, he's dropped 10 pounds. That's all he needed. This is the first spring season he didn't need to lose weight; he was already in shape for his bicycling. He loves it because he's kicking everyone's butt right now!
For restaurant eating, we go to places that cook from scratch. We've had great luck at steakhouses because they're in the business of preparing meat, including seafood and chicken, just the way people want it. We never get surprised with greasy batters or high-salt sauces. At steakhouses we also get baked potatoes, steamed vegetables, and, often, great salad bars.
In the winter, I cook up a lot of different soups. They make life so easy. You just come home from work, heat up the soup, fire up the grill for some seafood and grilled vegetables, and you're done. Dinner's on the table in 10 minutes.
I'm a pretty good cook, so I've modified the Pritikin recipes for soups, taking out seasonings I didn't like and adding ones I did, and they're delicious. One of my brothers, a diabetic, comes to my house all the time, and the first thing out of his mouth when he walks in the door is, "What soup have you got tonight?"
I want to come to your house! … I'm so impressed with how well you've done, and it seems you're in a nice rhythm now.
All I can say is: Nothing tastes as good as the way that I feel and look. All the time now, people who haven't seen me in a while come up to me, totally surprised, and say they didn't even recognize me at first.
I truly am a different person. A much healthier person. A much thinner person. A much happier person. Thank you, Pritikin, for helping me change my life, for being the catalyst that got me on the right track, and, best of all, for a lifestyle that makes me feel good every day.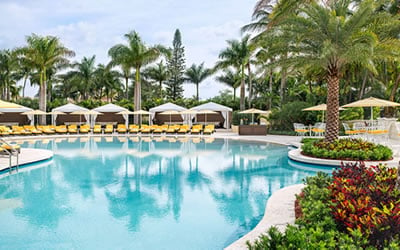 Health Resort
Take life to the next level, and be all that you can be. That's what a vacation at Pritikin is all about. Live better. Look better. Best of all, feel better.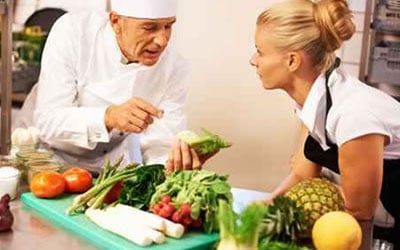 All-Inclusive Program
Since 1975, 100,000+ people have come to Pritikin. We are the longest-running, most scientifically documented health resort in America.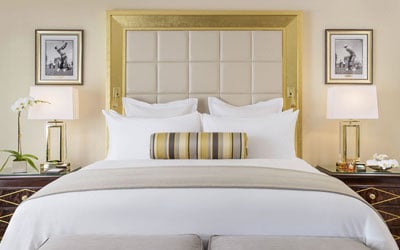 Rooms and Suites
Our newly renovated guest rooms at the health resort are spacious, serene, and amenity-rich. Each has a gorgeous garden view.