Standard Diabetic Care Package
The Standard Diabetic Care Package ensures that all guests with type 2 diabetes get optimal medical supervision so that medication doses can be adapted to their healthier body and lifestyle.
Services include:
Diabetic Healthcare Specialist Consultation
Weekly Diabetic Luncheon with Nutritionist
Hemoglobin A1c Test
C-Peptide Test
Urine Microalbumin Test
Blood Sugar Monitoring: Twice Daily
One Week Package: $375. Additional Weeks: $150 each.
---
Comprehensive Diabetic Care
Upgrade your Standard Diabetic Care Package with an array of personal consultations, monitoring, and testing. All are designed to give you the best experience and results possible. The one-on-one consultations and cooking class will help you adapt the Pritikin Program to your individual lifestyle. And they will prepare you to maintain – and even improve upon – the health benefits you gained during your Pritikin diabetes retreat long after you've left us and returned home.
Services include:
1-hour Endocrinologist Visit, Plus 30-minute Follow-Up
Personal Nutrition Consultation
Personal Exercise Consultation
Private Hands-On Cooking Class
Weekly Diabetic Luncheon with Nutritionist
ABI (Ankle Brachial Index)
RMR (Resting Metabolic Rate) Test
2-D Carotid Ultrasound with Doppler Flow and Read (D.H)
Vitamin D Test
Hemoglobin A1c Test
C-Peptide Test
Urine Microalbumin Test
Blood Sugar Monitoring: Twice Daily
This package is an addition to your Pritikin Program and an upgrade from the Standard Diabetic Care Package. In other words, when making your reservation for a one-week stay or longer at Pritikin, you may enhance your stay with this Comprehensive Diabetic Care Package.
---
Diabetes Wellness Package and A La Carte Services:
2-D Carotid Ultrasound
Ultrasound visualizing of blood flow to the brain. We will identify if plaque is present and determine any early arteriosclerosis. 2D velocity is useful even if complex flow conditions exist, such as blockages.
Ankle Brachial Index (ABI) test
ABI is a simple, reliable means for diagnosing peripheral artery disease, common among people with diabetes. Blood pressure measurements are taken at your arms and ankles using a noninvasive ultrasound device called a Doppler.
C-Peptide Test
A C-peptide test is a dependable indicator of how much insulin your pancreas is producing. If you have low blood sugar, C-peptide testing can pinpoint the cause, such as excessive use of medicine to treat diabetes.
Hemoglobin A1c Test
Hemoglobin A1c shows what a person's average blood glucose level was for the two to three months before the test. It can help determine how well a person's diabetes is being controlled over time. It is also valuable in assessing the risk of diabetic eye, kidney, and nerve disease.
RMR (Resting Metabolic Rate) Test
This study evaluates the body's ability to metabolize foods (burn calories). It also helps identify possible alterations in lifestyle that can assist in reducing weight.
Urine Microalbumin Test
This simple but critical urine test is one of the best tools to assess whether a person with diabetes is at particularly high risk for heart attack, stroke, and kidney failure. Repeat testing following major lifestyle changes and/or medication changes can help determine the improved health of blood vessels.
Additional Physician Consultation
This additional consult will help provide optimal monitoring of your blood glucose levels and progress toward your goals.
Personal Nutrition Consultation
Creating a customized dietary plan with a Pritikin registered dietitian is very beneficial. Not only can it help control blood glucose, it also enhances weight loss, improves lipids such as cholesterol, and reduces risk of major cardiovascular events. Your consultation will also target those areas of "real world" eating, from restaurant dining to grocery shopping, that are most challenging for you. Pritikin's dietitians have solutions for virtually every nutritional hurdle.
Personal Exercise Consultation
Daily exercise is valuable for reducing insulin resistance and "burning up" sugars before they have a chance to build up in the blood. Your consult with an exercise physiologist will help ensure that you're making the best use of your workouts for long-term diabetes control.
Private Cooking Class
This is fun! Your personal cooking class with one of our chefs will help you blend the foods and flavors you love with cooking techniques that will do wonders for your blood glucose and overall health.
Glucose Monitoring
Twice-daily glucose testing during a period of change in dietary patterns and lifestyle is necessary because the testing confirms the benefits of lifestyle modification, and reduces the chances of hypoglycemia as people make the transition to better health and glucose control.
Vitamin D Test
Vitamin D deficiency is strongly linked to bone loss and possibly other health concerns, including diabetes. With testing of blood levels of vitamin D, we will identify any deficiencies and, if needed, prescribe appropriate supplementation to help correct them.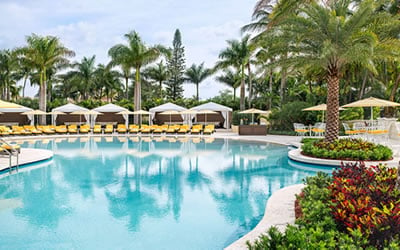 Health Resort
Take life to the next level, and be all that you can be. That's what a vacation at Pritikin is all about. Live better. Look better. Best of all, feel better.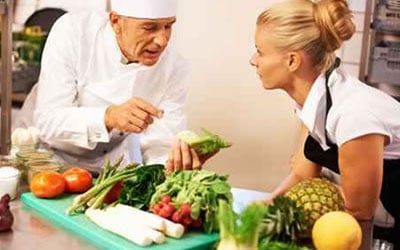 All-Inclusive Program
Since 1975, 100,000+ people have come to Pritikin. We are the longest-running, most scientifically documented health resort in America.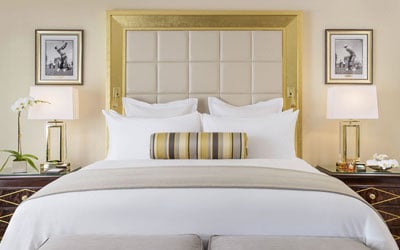 Rooms and Suites
Our newly renovated guest rooms at the health resort are spacious, serene, and amenity-rich. Each has a gorgeous garden view.
---