A la carte services are now also available for purchase to your in-house companion(s), even if they are not going through the complete Pritikin Program. Please note that Medical services are for Pritikin Program guests only.
Behavioral Services
Call

(888) 254-1462

, extension 2751 to book your appointment
 Lifestyle Counseling  
Book a private one-on-one session with our psychotherapist to create your own customized lifestyle-change plan: plus, get detailed guidelines on how to implement it.
45 minute session $205
 Couples Counseling  
An effective therapy for helping couples enhance their lives together. At Pritikin, the counseling not only helps instill safety, trust, and passion in your relationship, it also increases connective ways to enhance your Pritikin lifestyle together.
90 minute session $399
 Cognitive Behavioral Therapy  
Get control of- and change- those distressing, irrational thoughts that have kept you from making healthy choices in all areas of your life.
45 minute session $205
 Worry No More  
Learn how to lose your worries and set up a plan that works not only here at Pritikin, but also at home.
45 minute session $205
 EMDR- Eye Movement Desensitization Re-processing (E.M.D.R.)  
This treatment can help unblock trauma or difficulties interfering with your lifestyle progress.
90 minute session $399
 Smoking Cessation  
Quitting smoking is one of the most valuable steps you can take to improve your health. Work one-on-one with our Director of Behavioral Health and Wellness and develop your own customized program.
Pritikin is the perfect place to kick the habit; you're free of familiar triggers that make change difficult. Your new Pritikin Program will help ensure that you won't gain weight while quitting.
$725
 Anger Management  
Whether you feel you have no voice, you hold in anger or you explode, if you have no filters, or let it out abruptly, we can help. Research shows that people who don't have resilience and don't roll with the punches get sick 40% more often. Relationships suffer and mental and physical health deteriorate. We'll help you get a grip on your emotions so you can control them and they will no longer control you.
Two 45 minute sessions $410 | Four 45 minute sessions $725
 Group Session Therapy- Compulsive Overeating  
Call for details
Wellness Services
Call

(888) 254-1462

, extension 2740 to book your appointment
 Biomechanical + Musculoskeletal Evaluation   
Don't let back pain- or any other pain- foul up your fitness plans.
Knee, shoulder, or back pain?
Old injury bothering you?
Meeting with our Biomechanical Consultant may be just what you need to reach your fitness goals without injury- and without pain.
Your evaluation consists of two 1 hour sessions. The first hour, our Biomechanical Consultant will assess you from head to toe, analyzing your posture, alignment, gait, muscle strength, range of motion, flexibility, and any pain or discomfort you feel in your daily activities. You'll then receive personalized exercise instructions, including photographs, based on your unique needs.
The second hour, your Exercise Physiologist will make sure you're performing every exercise correctly, and together you will design your daily home fitness routine based on your goals, your interests, and your schedule.
Includes a one hour assessment and one hour developing and practicing a customized fitness plan
Two 1 hour sessions $425
Fitness Services
Call

(888) 254-1462

, extension 2720 to book your appointment. Reservations are required.
 DEXA Body Composition Scan  
What your bathroom scale doesn't tell you…
Your weight as measured by the scale is far from the whole story…
The scale doesn't tell you how much muscle mass and body fat you have. It's important to know because gaining muscle and losing body fat greatly enhances your health and your weight-loss efforts.
The DEXA Body Composition Scan calculates your percentage of lean muscle and body fat from head to toe. With the Pritikin Program, you certainly lose fat. But you also gain lean muscle mass. The more lean muscle you have, the more calories you burn- and the quicker you reach the leaner body you want.
More muscle mass means you look better, too- leaner, fitter, more toned- regardless of what the scale says. It's far healthier to be 220 pounds with a high percentage of muscle tissue than 220 pounds with little muscle.
The DEXA Body Composition Scan is also very motivating. Regardless of what the scale says, you know you're on the right track. You can feel it, you can see it, and your DEXA results prove it.
If you are staying two weeks or more, you will also receive a free follow-up scan. You'll actually see the extraordinary effects of the Pritikin Program in each area of your body.
First appointment $325
 Dexa Bone Density Testing  
Osteoporosis is characterized by thinning, brittle bones and deterioration of bone tissue, leading to an increased susceptibility to serious fractures of the hip, wrists, spine and ribs.
Osteoporosis afflicts women and men. It is called the "silent disease" because it is symptom-free until a bone fracture occurs.
With DEXA, the most advanced assessment of bone strength, you and your physician can take steps to treat the disease before you're at risk of fracture. You will also learn how to prevent bone loss.
No other bone density test can match DEXA for dependability and accuracy.
$325
 Resting Metabolic Rate Testing (RMR)  
Having trouble losing weight?
Your weight-loss struggles may be related to your resting metabolic rate, or RMR. Your RMR is the number of calories your body naturally burns every day with little or no activity. Everyone's RMR is different.
Knowledge of your RMR is valuable information. It will help you understand the optimal amount of physical activity you need to achieve and maintain optimal body weight. The very good news is that optimal physical activity will improve your body composition by shedding fat and building muscle, which in turn will improve your RMR, transforming your body into a better fuel-burning machine.
Until recently, getting your RMR was costly and inaccessible- available only at research hospitals. But now, convenient, affordable and accurate testing is available at Pritikin.
There'll be no more guessing about the optimal exercise plan to reach your goals. With your RMR, your exercise leaders can tailor the Pritikin Program to your body.
$150
 Personal Exercise Training  
Get the best returns from each workout
You'll enjoy multiple rewards with a Pritikin personal exercise trainer. One-on-one, your trainer will guide you with an exercise plan designed specifically for you.
As you shed body fat and achieve higher levels of fitness, your trainer will continually adjust your program so that every time you set foot in the gym, you're getting the best returns for your efforts.
The result? The fastest track to a fitter, leaner, slimmer you. A custom-designed exercise program is especially important if you have an injury or disability. Our personal trainers will thoroughly assess your abilities and develop the most appropriate cardiovascular, strength training, and stretching program.
Pritikin personal trainers are great cheerleaders too! We know it's sometimes hard to motivate yourself to exercise. Your trainer will inspire you each step of the way.
As many guests at Pritikin have found, personal training while here at the resort can set you up nicely for long-term success when you return home.
One 60 minute session $110
One 45 minute session $90
One 30 minute session $75
Lifestyle Services
Call

(888) 254-1462

, extension 2720 to book your appointment
 Pritikin Cooking Workshops  
For many guests at Pritikin, our group cooking classes are all they need to set up a healthier kitchen at home.
But some wish for more private attention. Are you a complete novice? (Just turning on a food processor is intimidating?) Or a master chef, looking to revamp your vast collection of Tuscan recipes? Do you have food allergies? A large family to feed? A very busy life, so five minutes is all you've got in the kitchen? Or do you want one-on-one training for your personal home chef?
For personalized needs like these, the chefs at Pritikin offer highly individualized lessons. They could transform your life.
$275 | Dial extension 2714 to book your appointment
 Nutrition Counseling   
Setting yourself up for success…
It's easy to follow the Pritikin Eating Plan while here at Pritikin. But after you leave, then what? Worried about eating out at restaurants? Need more tips for quick, tasty meals? Wonder which products are best to stock your pantry with? Want to set up a customized menu plan? Our registered dietitians, lifelong health enthusiasts, have solutions for virtually every nutritional hurdle.
Jumpstart your journey to better health and lifelong weight control. Get a personalized eating plan that you can live with and enjoy. A one-hour session with one of our Pritikin dietitians may be the most important hour you've ever spent on your health.
One 30 minute session $110
One 60 minute session $195 Dial extension 2749 to book your appointment
Medical Services
Call

(888) 254-1462

, extension 2740 to book your appointment
 Intimal-Medial Thickness  
How healthy are your arteries?
IMT is a safe, noninvasive ultrasound test that is one of the best methods for early detection of cardiovascular disease.
An IMT test assesses the thickness and health of the inner wall of the carotid artery (the main artery leading to the brain). Viewing the inner arterial wall is important because that is where atherosclerosis, or heart disease, begins.
Numerous studies have shown that IMT testing can predict a patient's risk of an acute coronary event, such as a heart attack, with a high degree of accuracy because a patient who has inflammation in the carotid artery tends to have inflammation in the coronary arteries as well.
At Pritikin, many guests track the health of their arteries year after year with IMT testing. Seeing your IMT results improve is a great motivator for staying on track with your heart healthy lifestyle.
$299
 Echocardiogram  
This digital cardiac imaging of your heart using ultrasound is a simple procedure, but many individuals go without giving themselves a preliminary evaluation of their cardiac health. The cardiac procedure gives you full digital imaging of all your heart's wall motion and hemodynamic flows of all valves including overall cardiac function and health. This test will give you a proper understanding of your risk factors and cardiac analysis at all stages of life.
$595
 Carotid Ultrasound  
This exam images the major arteries supplying blood to the brain and identifies at a highly sensitive location any development of plaque formation.
$379
Lower Arterial Ultrasound 
This test visualizes the arteries of the lower extremities to detect whether peripheral arterial disease (PAD) is developing. PAD, common among people with diabetes, is often, but not always, characterized by leg pain. Having PAD dramatically increases the risk of heart attack and stroke. The results of your ultrasound can help enormously in individualizing your care. If you have PAD, your Pritikin physician will assist you in developing clinical strategies to prevent worsening of the disease, and possibly reverse it.
$345
Lower Vascular Ultrasound
Lower limb circulatory disease is one of the main pathologies affecting individuals suffering from many diseases including diabetes, high cholesterol and obesity, but goes largely unchecked. Using our digital ultrasound technology we will be able to determine levels of vascular flow throughout the lower limbs and determine specific plaque build ups at target regions within the arterial system of the legs, giving you an overall understanding of vascular disorder and risk factors within your body.
$319
 Aorta Ultrasound
Using digital ultrasound technology we will be able to determine the levels of flow and diameters of your abdominal aorta. The aorta is the major arterial distribution highway for the core of your body and is the main culprit for aneurysmal disease causing thousands of deaths, despite a lack of warning symptoms. Patients suffering from high blood pressure and those with a prior family history of aortic aneurysms are encouraged to image their aorta annually in order to gain a better understanding of their function and risk factors associated with this cardiovascular disease.
$199
 Vascular Testing  
When it comes to heart disease, it's what you don't know that can hurt you. With noninvasive, state-of-the-art testing at Pritikin, we are able to detect cardiovascular disease in its early stages, sometimes years before a heart attack or stroke may occur. The tests will provide you with sharp, exquisite images of your heart and arterial health. And often, they serve as excellent motivators for healthy lifestyle change.
 Vascular A Testing
(carotid, abdominal aorta, lower arterial, cardiac echo, IMT)  

This is Pritikin's most complete cardiovascular imaging package. Using cutting edge digital ultrasound technology, imaging will begin with your heart and follow all the major arteries and vessels within your abdomen and lower extremities to provide you with a complete analysis of your cardiovascular health. All of the imaging will then be analyzed by our board certified cardiologist and cardiovascular radiologist to give you the most accurate reading and diagnosis.
$1675

 Vascular B
(carotid, abdominal aorta, lower arterial, IMT)  

This cardiovascular package examines all the major arteries within your body, including the carotid artery and the abdominal aorta artery plus all of your lower extremities in order to provide you with a complete analysis of your arterial system and its performance. Afterwards, the results are analyzed by a board certified cardiologist and cardiovascular radiologist. They will then give you a very accurate understanding of your cardiovascular health. Using new digital ultrasound technology gives us the availability to image with extreme accuracy and proficiency that will determine overall cardiovascular health.
$1200

 Vascular C
(Carotid, IMT)  

This cardiovascular test uses the carotid artery to isolate and identify any plaque at all during a specific timeline of pathology. Using the carotid artery has become a standard for the cardiovascular community in order to identify specific levels of cardiovascular disease within your body. Pritikin includes an intimal medial thickness test with this specific package in order to identify your risk factors for coronary and cardiovascular disease using your specific physical profile and imaging, which will provide you with a complete understanding of your cardiovascular health.
$679
ABI
$175
 B12 Testing  
Are you getting enough vitamin B12? Some people are not, and that can lead to problems, particularly anemia. Symptoms may include fatigue, pale skin, mouth sores, a rapid heartbeat, and stomach upset.
A deficiency in B12 can develop if you are a strict vegan (you eat no animal foods, including dairy products), if you've had certain abdominal surgeries, or if you have certain conditions, such as Crohn's disease, celiac disease, and pernicious anemia, an autoimmune disease that makes it hard for your body to absorb B12.
If you suspect you may be deficient in Vitamin B12, you can ask your physician at Pritikin to have your blood levels tested.
$75
 B12 Injections
$75
 B12/ Folate Testing  
Vitamin B12 and folate (also called folic acid) are separate tests often used in conjunction to detect deficiencies and to help diagnose the cause of certain anemias, such as pernicious anemia.
B12 and folate are two vitamins that cannot be produced in the body and must be supplied by the diet. They are required for normal red blood cell formation, repair of tissues and cells, and synthesis of DNA. B12 is essential for proper nerve function.
Folate deficiency is common in pregnant women (it's important during pregnancy that women have sufficient folate because it can help prevent certain fetal abnormalities).  Folate deficiency is also common among heavy alcohol drinkers, people with diets that do not include raw fruits and vegetables, and people with structural damage to the small intestine.
The physicians at Pritikin order the most reliable and direct method of diagnosing folate deficiency, which is the determination of folate levels in both red blood cells and serum (the clear liquid that can be separated from clotted blood).
Low folate levels may be the result of a vitamin B12 deficiency, which is why both vitamins are often tested together.
$100
 C-Peptide   
A C-peptide test is a dependable indicator of how much insulin your pancreas is producing. If you have low blood sugar, C-peptide testing can pinpoint the cause, such as excessive use of medicine to treat diabetes.
$75
 Cardiac IQ Basic Lipid Panel  
Cardia IQ is advanced testing that can assess your risk of cardiovascular disease and stroke, beyond traditional lipid panel testing.
Cardiac IQ is used to:
Assess baseline risk by using advanced testing to help characterize your individual cardiovascular disease risk—while evolving treatment guidelines emerge
Guide personalized therapy by utilizing your unique profile to help determine and optimize the treatment you need to achieve better heart health

Initiate/intensify statin therapy
Identify opportunities for adjunct therapy
Set diet, exercise and lifestyle targets

Monitor response to therapy by leveraging your testing history to optimize your treatment plan
$400
 Cardiac IQ Comprehensive Lipid Panel  
The advanced lipid profile provides a more comprehensive assessment of dyslipidemia and cardiovascular risk than standard lipid panel measurements.
$505
 Hemoglobin A1C Testing  
Hemoglobin A1c shows what a person's average blood glucose level was for the two to three months before the test. It can help determine how well a person's diabetes is being controlled over time. It is also valuable in assessing the risk of diabetic eye, kidney, and nerve disease.
$75
 PT (INR) STAT  
The PT (INR) STAT test is used to help monitor anticoagulant (Coumadin or Warfarin) therapy.
It is most commonly used to monitor the clotting time in patients being treated with Coumadin/Warfarin for certain medical conditions, which would include atrial fibrillation and its possible life-threatening consequences- pulmonary embolism, or deep vein thrombosis. The test can also screen for blood clotting disorders.
$75
 Vitamin D Testing  
Are you deficient?
Your Pritikin physician can order a blood test to find out…
Vitamin D deficiency is strongly linked to bone loss and increased risk of fractures. To preserve bone, The Endocrine Society recommends that blood levels of vitamin D be at least 30 ng/mL. The physicians and dieticians at Pritikin agree.
Higher levels, in the range of 40 to 50 ng/mL may also be beneficial for pregnant women and for the prevention of cancer, pneumonia, dementia, and cardiovascular diseases such as stroke, hypertension, and diabetes. But the data is observational and therefore not yet conclusive. Toxicity has been observed at blood levels higher than 100 ng/mL.
Our primary goal here at Pritikin with regards to vitamin D is to make sure you are reaching 30 ng/mL to keep your bones strong. And certainly, many of the lifestyle improvements you are making with the Pritikin Program also contribute to bone health.
Caution: Calling vitamin D the "sunshine vitamin" is misleading. Sunshine alone cannot be assumed to deliver sufficient vitamin D, especially if you live in the northern states, but many people in the south are also deficient. Moreover, few foods contain vitamin D. Some fish (such as salmon, tuna, and mackerel) and dairy and/or soymilks contain modest amounts. But for many people, it is difficult to get adequate amounts of vitamin D from dietary sources alone.
To determine if your blood levels of vitamin D are sufficient (at least 30 ng/mL), your Pritikin physician can order a blood test.
If testing shows you are deficient in vitamin D, your physician will prescribe appropriate supplementation to correct the deficiency. Do keep in mind that increases in blood levels of vitamin D may take a long time- several months, maybe a year.
It is important to monitor your vitamin D level at least twice a year, and more frequently if you have had a deficiency.
$175
 Blood Sugar Monitoring- am & pm  
Daily glucose testing during a period of change in dietary patterns and lifestyle is necessary for diabetics in particular, because the testing confirms the benefits of lifestyle modification, and reduces the chances of hypoglycemia as people make the transition to better health and glucose control.
$100 per week
Microalbumin Urine Test 
$100 per week
 Sleep Disorder Evaluation + Treatment  
Getting back to a good night's sleep…
A good night's sleep is vital for our health and can even help us lose excess weight.
A condition called obstructive sleep apnea, or OSA, is particularly harmful to the heart. Controlling sleep apnea has priceless benefits, including improved blood pressure, improved diabetes control, more daytime energy, and the ability to shed excess pounds more easily.
To confirm a diagnosis of saleep apnea, you'd normally need to spend the night in a sleep clinic. At Pritikin, overnight testing is easily set up in your hotel room.
The test also indicates possible treatments, which may include CPAP Rx, a highly effective treatment for controlling sleep apnea.
Your Pritikin specialist may discover that your sleep disturbance is caused by something other than sleep apnea. Whatever the cause, we can help you get to the root of the problem- and get back to the many rewards of a long, restful night's sleep.
Sleep Apnea Screening $750
CPAP Rx $1959
Physician Consultation
60 Minutes: $275
30 Minutes: $150
Pritikin at Home
Staying connected…once you return to the real world, we'll help you stick to the program from the comfort of your own home.
 Pritikin on Track  
You've returned home from your life-changing stay Pritikin and need some help staying on track? We'll provide the support and help keep you accountable in order for you to achieve your health goals. We have the answers to your questions with regards to dining out, food shopping, and more.
Six 30 minute Personal Nutritional Consultations and one Group Nutritional Consultation $550
Call (888) 254-1462, extension 2749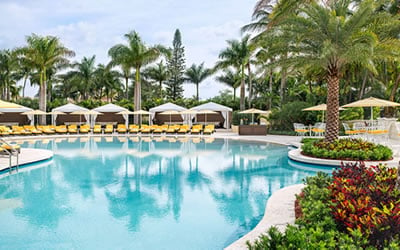 Health Resort
Take life to the next level, and be all that you can be. That's what a vacation at Pritikin is all about. Live better. Look better. Best of all, feel better.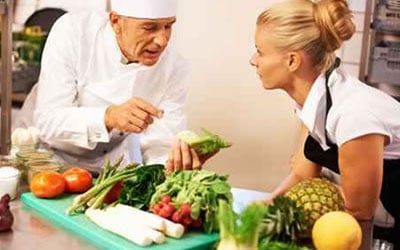 All-Inclusive Program
Since 1975, 100,000+ people have come to Pritikin. We are the longest-running, most scientifically documented health resort in America.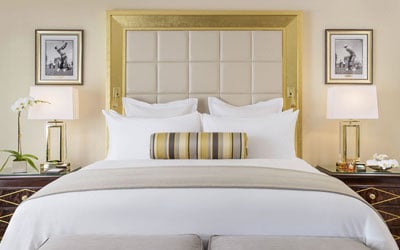 Rooms and Suites
Our newly renovated guest rooms at the health resort are spacious, serene, and amenity-rich. Each has a gorgeous garden view.