Services include:
Body Composition Test
Bone Density Test
Resting Metabolic Rate Test
Biomechanical and Musculoskeletal Consultation
Private Exercise Training
Personal Nutrition Consultation
Lifestyle Coaching
Package: $1,075
This package is an addition to your Pritikin Program. In other words, after you make reservations for a one-week stay or longer at Pritikin, you may enhance your stay with this Wellness + Prevention Package.
---
This Package includes:
Body Composition Test
Our Body Comp Scan will calculate your percentage of lean muscle and body fat in multiple areas of your body. Gaining muscle and losing body fat can greatly enhance your weight control efforts because the more lean muscle you have, the more calories you burn. More muscle mass also means you look better – leaner, more toned.
Bone Density Test
Osteoporosis (bone loss) can lead to fractures and significant bone deformity. Unfortunately, many people don't know they're at risk until they suffer a fracture and all its debilitating consequences. The good news is that bone loss can be assessed simply and painlessly with DEXA Bone Density Testing, the most advanced assessment of bone strength.
RMR (Resting Metabolic Rate) Test
Having trouble controlling your weight? Several factors may be involved, including your resting metabolic rate, or RMR, which is the number of calories your body naturally burns every day at rest. As we get older, gain body fat, and lose muscle, our RMRs tend to decrease. Knowing your RMR is valuable because it will help you understand the optimal type of physical activity you need for shedding fat and building muscle, and boosting your RMR.
BME (Biomechanical and Musculoskeletal
Consultation) plus Private Exercise Training
Our BME can greatly help in establishing an exercise program for you that is sustainable and safe. It begins with a 90-minute evaluation of your posture, alignment, gait, muscle strength, range of motion, flexibility, and any pain or discomfort you feel in your daily activities. You will then receive personalized instructions based on your unique needs. You will also receive a 1-hour private exercise session focused on your biomechanical and musculoskeletal profile. The end result is a home exercise plan designed for lifelong success.
Private Exercise Training
Your individual coaching with a Pritikin exercise physiologist will put you on the best path for burning fat and reaching your wellness goals.
Personal Nutrition Consultation
We all have personal likes and dislikes when it comes to food. Your private consultation with a Pritikin registered dietitian will help you tailor the Pritikin Eating Plan to your own lifestyle and food preferences. You'll be amazed at all the tasty possibilities!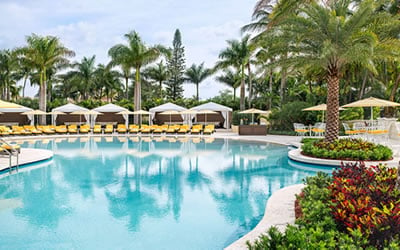 Health Resort
Take life to the next level, and be all that you can be. That's what a vacation at Pritikin is all about. Live better. Look better. Best of all, feel better.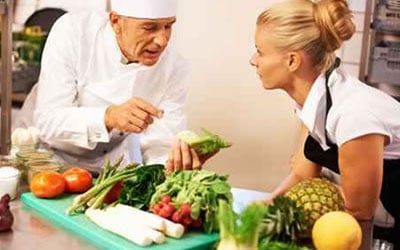 All-Inclusive Program
Since 1975, 100,000+ people have come to Pritikin. We are the longest-running, most scientifically documented health resort in America.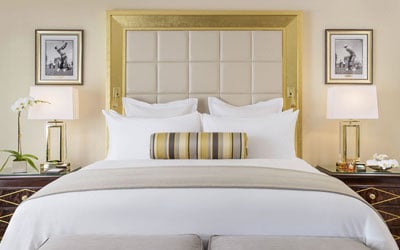 Rooms and Suites
Our newly renovated guest rooms at the health resort are spacious, serene, and amenity-rich. Each has a gorgeous garden view.
---