Services include:
Bone Density Test
Body Composition Test
Estrogen Level Test
Follicle Stimulating Hormone Test
Full Thyroid Test
Resting Metabolic Rate Test
Vitamin D Test
Personal Nutrition Consultation
Personal Lifestyle Coaching
This package is an addition to your Pritikin Program. In other words, after you make reservations for a one-week stay or longer at Pritikin, you may enhance your stay with this Women's Health Package.
---
This Package includes:
Bone Density Test
Osteoporosis is, in part, a consequence of menopause. It can lead to fractures and significant bone deformity like the dowager's hump. The heartening news is that bone loss can be assessed simply and painlessly – and before there are tragic consequences – with DEXA Bone Density Testing.
Body Composition Test
Your weight as measured by the scale is far from the whole story. The scale does not tell you, as our Body Comp Scan does, how much muscle mass and body fat you have. It's important to know because the more lean muscle you have, the more calories you burn – and the quicker you reach the leaner body you want. The Pritikin Program is all about building your lean muscle mass, and shedding fat.
Estrogen Level Test
Are you feeling the effects of perimenopause or menopause, such as hot flashes, dizziness, restless sleep, low libido, and/or feelings of anxiety? Having your estrogen levels assessed can start a discussion with you and your physician about ways to help relieve symptoms and get back to feeling yourself again.
FSH (Follicle-Stimulating Hormone) test
This simple blood test can help you and your doctor diagnose and evaluate several issues, including ovarian cysts, irregular vaginal bleeding, and infertility. It is also done to confirm the completion of menopause.
Full Thyroid Test
How your thyroid is functioning can impact how many calories you're burning each day. Full Thyroid Testing will assist you and your physician in determining the possible need for medication that will increase metabolism and enhance your weight-loss efforts.
RMR (Resting Metabolic Rate) Test
Having trouble losing weight? Your weight-loss struggles may be related to your resting metabolic rate, or RMR, which is the number of calories your body naturally burns at rest. Knowing your RMR can help you determine the optimal exercise plan for improving your body composition, which in turn will improve your RMR, transforming your body into a better calorie-burning machine.
Vitamin D Test
Vitamin D deficiency is strongly linked to bone loss and possibly other health concerns, including diabetes. With testing of blood levels of vitamin D, we will identify any deficiencies and, if needed, prescribe appropriate supplementation to help correct them.
Personal Nutrition Consultation
The pre-menopausal, menopausal, and post-menopausal years can bring on major changes in our bodies, such as body fat appearing (out of nowhere, it seems) in the abdominal area. A private consultation with one of Pritikin's registered dietitians can be of great benefit in arresting and even reversing some of these age-related changes.
Personal Lifestyle Coaching
Chances are, you've spent decades taking care of others. Now it's time to take care of you. Spend some personal time with our lifestyle psychologist charting out your best life.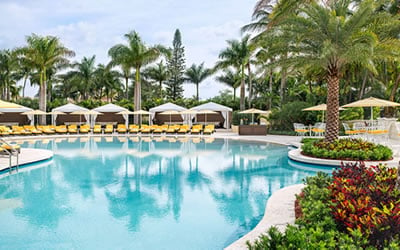 Health Resort
Take life to the next level, and be all that you can be. That's what a vacation at Pritikin is all about. Live better. Look better. Best of all, feel better.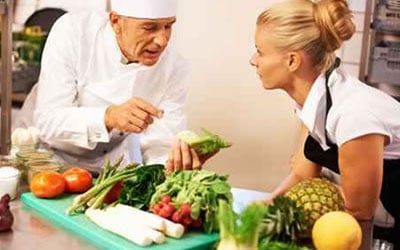 All-Inclusive Program
Since 1975, 100,000+ people have come to Pritikin. We are the longest-running, most scientifically documented health resort in America.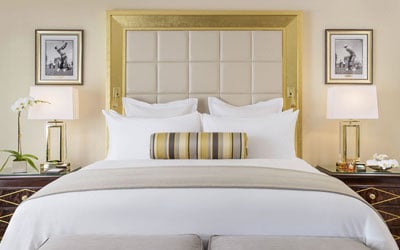 Rooms and Suites
Our newly renovated guest rooms at the health resort are spacious, serene, and amenity-rich. Each has a gorgeous garden view.
---