Top Tips For Living a Long, Healthy Life
They come from many departments at Pritikin – medical, nutrition, exercise, food services, administration, sales, and housekeeping. They all have one thing in common. They're passionately Pritikin. Get their top tips for living both long and well.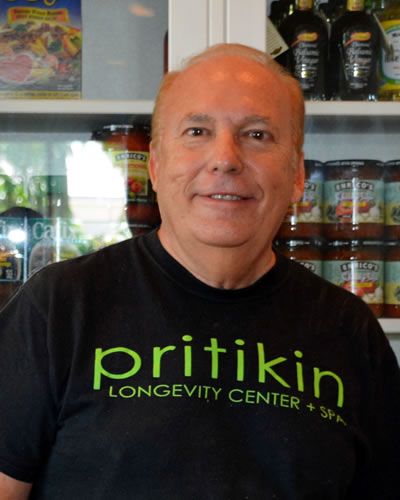 Jose (Pepe) Fernandez,


Food Service
35 Years at Pritikin

Pepe's Tips For a Long, Healthy Life
I make Pritikin living my way of living. And I've done it for the past 35 years!
I'm very healthy. I'm 62, and my blood pressure is perfect. I'm also very happy. Everyone at the Pritikin Longevity Center is my family. Coming to work every day is pure joy.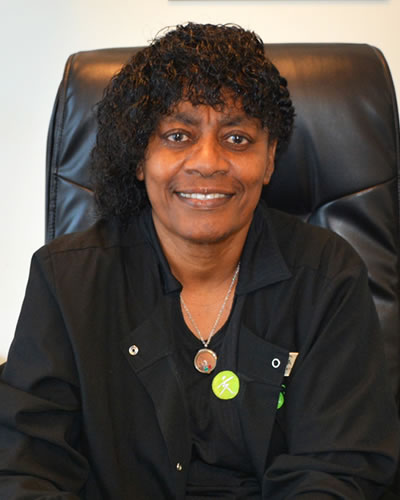 Henrietta Greene,


Medical Coordinator
35 Years at Pritikin

Henrietta's Tips For a Long, Healthy Life
Be selfish. Make quality time for yourself. Look, listen, and feel. Look at yourself internally and externally to make sure you are pleased with what you see and who you are.

Listen to what your body is telling you. It could be your best friend. Feeling good about yourself will bring peace and harmony.
I give myself quality time by taking daily walks. They help me focus on my personal thoughts. I "hear" in those walks warnings when something is wrong, and advice for how to handle it.
By paying attention to how I look and feel, I've learned how to separate work from home. Be selfish. Maintain a personal life. And pray a lot.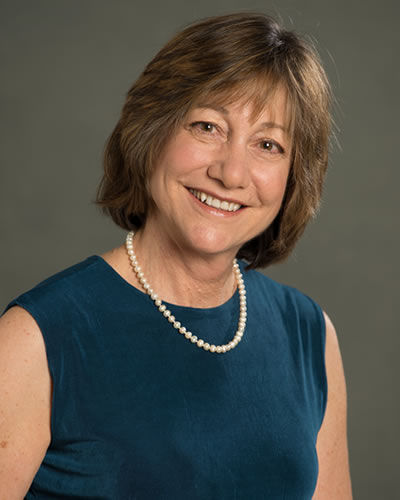 Eugenia Killoran,


Newsletter Writer
35 Years at Pritikin

Eugenia's Tips For a Long, Healthy Life
I always make sure I eat at least 3 to 4 servings of fruits and veggies at each meal. And I eat them first. They do a great job of filling me up and "crowding out" other foods that may not be as healthy. I buy top-quality, in-season produce, and I savor every delicious bite.
Also, I try to take advantage of every opportunity to move. Every time I sit down, I ask myself: "Can I do whatever I'm doing standing or walking?" I read the newspaper walking on the treadmill. While watching the evening news, I stretch or lift weights. When I'm proofing an article, I stand and sway in front of my computer. While talking on the phone, I'm watering my house plants.
My husband often asks, "Aren't you ever going to sit down?" I reply, "No! It feels good to keep moving!"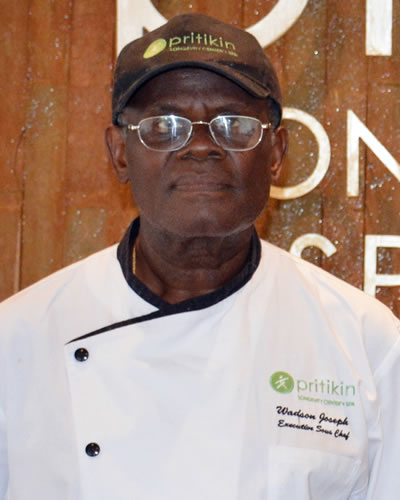 Joseph Wadson,


Executive Sous Chef
35 Years at Pritikin

Joseph's Tips For a Long, Healthy Life
All the meals I prepare here in our kitchen at Pritikin I prepare for myself at home. I love eating healthy, and I love experimenting with different herbs and spices.

I've had great health these past 35 years, and I'm looking forward to another 35 years here at Pritikin!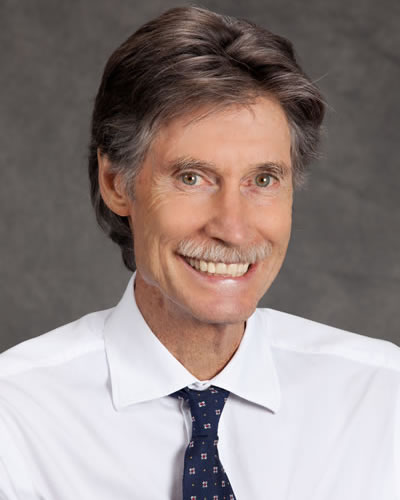 Dr. Jay Kenney,


Nutrition Educator
30 Years at Pritikin

Dr. Kenney's Tips For a Long, Healthy Life
Consume a diet composed largely of minimally processed, whole plant foods. You'll have plenty to eat, and the more you eat these healthy foods, the more you'll like them.
My personal favorites are whole-wheat pasta with homemade marinara sauce. (The whole-wheat pasta brand my wife and I like is Great Value. We get it at Walmart.)
I also like whole-wheat linguini with clams and a red sauce. And Chinese-style stir fries with minimal oil and full of veggies.
Other favorites for both meals and snacks are baked potatoes, black beans, salsa, steamed veggies, and big salads.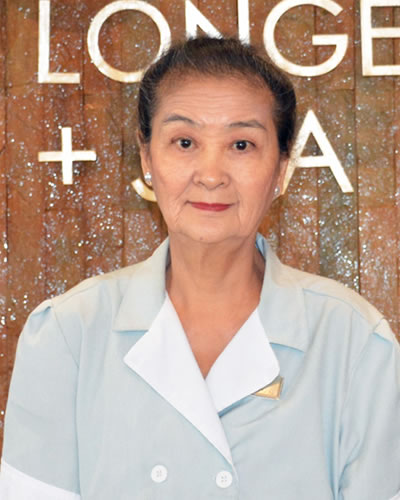 Jin Zhu Wang,


Housekeeping
29 Years at Pritikin

Jin Zhu's Tips For a Long, Healthy Life
I eat a lot of vegetables and grains, just as my parents and grandparents did in China.
And I'm always on the go, both on the job and at home. I never sit still!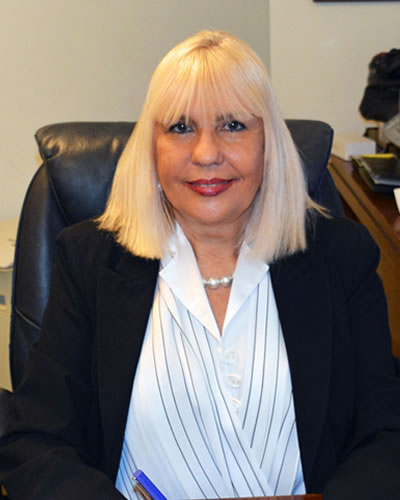 Georgina Fernandez,


Accounting
28 Years at Pritikin

Georgina's Tips For a Long, Healthy Life
I exercise every morning. It starts my day off right.
By the time I get to work, I'm feeling refreshed, energized, and good all over in my body, heart, mind, and soul.
I love mixing cardio on either the treadmill or bicycle with weight training. That covers all the bases for me!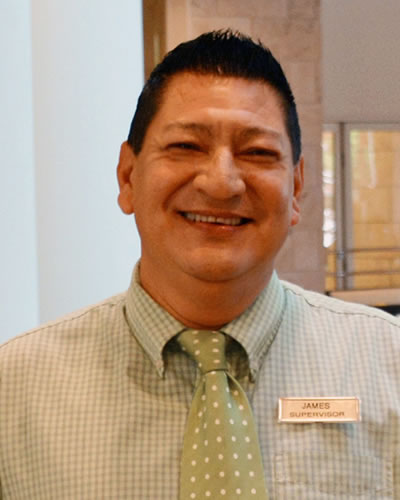 James Lepe,


Dining Room Supervisor
27 Years at Pritikin

James's Tips For a Long, Healthy Life
All my family has diabetes. I was diagnosed with type 1 diabetes at age 18. That's the bad news.
The good news is that living the Pritikin Program has kept my diabetes in excellent control all my life. I'd be dead if it weren't for the Pritikin Program! Coming here every day, staying active, and enjoying all the healthy food in our dining room has given me a wonderful life!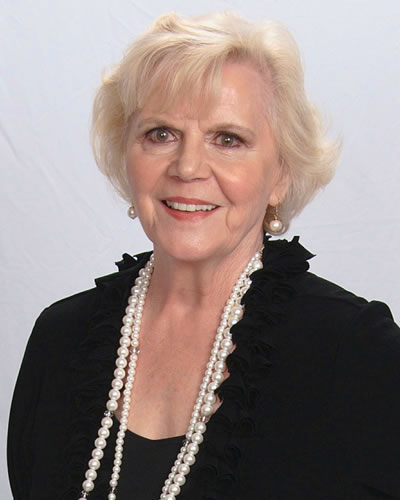 Shirley Martin,


Sales and Registration
27 Years at Pritikin

Shirley's Tips For a Long, Healthy Life
I absolutely believe that exercise is one of the keys to longevity and mobility. I exercise on the treadmill most days, and I lift weights every other day.

I also believe that healthy food is fuel for a healthy body.

And I believe that having an active social circle of friends and family is vital for a long and healthy life, and having a spiritual belief keeps us focused on what is most important.
Being a part of Pritikin all these years and helping participants make healthy choices is a very big part of my healthy and positive outlook in life.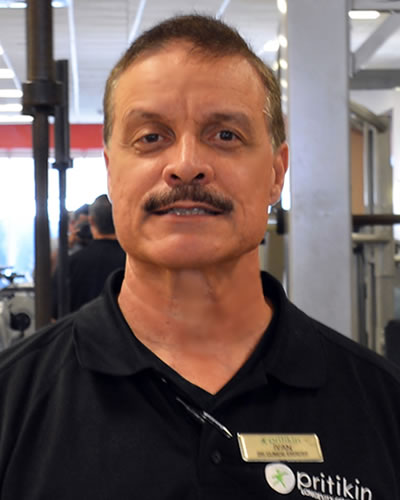 Ivan Ferran,


Exercise Director
25 Years at Pritikin

Ivan's Tips For a Long, Healthy Life
I like the old saying, "If you stop, you rust."
At any age, keep yourself as active as you can. If exercising at the gym isn't your thing, that's okay. Pick any type of physical activity or sport you enjoy, and enjoy it almost every day.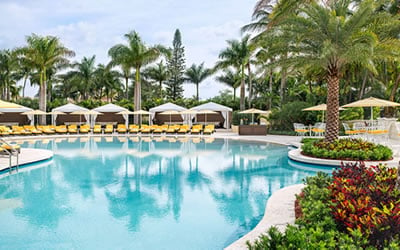 Health Resort
Take life to the next level, and be all that you can be. That's what a vacation at Pritikin is all about. Live better. Look better. Best of all, feel better.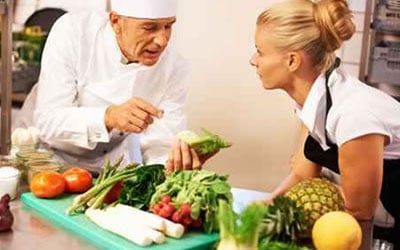 All-Inclusive Program
Since 1975, 100,000+ people have come to Pritikin. We are the longest-running, most scientifically documented health resort in America.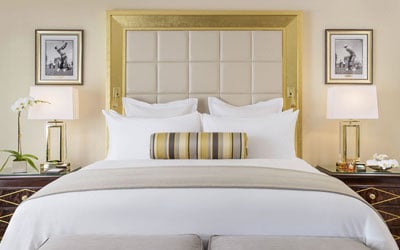 Rooms and Suites
Our newly renovated guest rooms at the health resort are spacious, serene, and amenity-rich. Each has a gorgeous garden view.