Pritikin gave her that much-needed change. "Today," marvels Judi, "I'm a new person. I feel wonderful – better at 53 than I've ever felt since being diagnosed with arthritis nearly 20 years ago – truly!"
In her own words, here is Judi's story:
---
At Pritikin last year I was the "odd" patient. I didn't have the usual problems, like high blood pressure, high cholesterol, or diabetes. Nor did I have a lot of weight to lose.
Instead, I have rheumatoid arthritis, and last summer I was going through particularly bad flare-ups that I could not kick despite the efforts of my excellent doctor and three medications. It was the worse the disease had ever been, and I was especially anxious because our daughter was newly engaged, and I wanted to enjoy planning and attending her upcoming wedding in April.
Feeling far older than 52
Because of the arthritis, I was virtually inactive – always dealing with the pain, always fearful of injury. I had very little energy, and over the years I had slowly gained 20 pounds. I felt far older than 52! I knew that going to Pritikin was thinking outside the box, but my doctor encouraged me to give it a try. So, I went, nervously, I must say …
Nothing from the cow…
It turned out to be practically a miracle for me. My physician at Pritikin was very knowledgeable about rheumatoid arthritis. At our first meeting, he suggested I not eat "anything from the cow" – no milk, cheese, red meat, etc – because these foods can be inflammatory for people with joint issues.
An entirely different way of living my life …
My new Pritikin eating plan, coupled with the exercises that I found I could actually do (water aerobics, elliptical, core and weight training), made a huge difference in my overall attitude. I realized I'd been letting the arthritis define me, been letting it hold me back, been allowing myself to live in fear. The Pritikin Program and all the supportive staff at the Pritikin Longevity Center encouraged me to try an entirely different way of living my life …
… which I am still doing! I continued losing weight when I returned home and have lost 22 pounds in total this past year, which I've maintained. More importantly, I feel better than I
have in many years. I try to "Pritikinize" most everything I prepare in the kitchen and am far more careful when eating out. My husband's thrilled at how well I'm feeling and has been incredibly supportive. I haven't eaten red meat since last July, and I rarely eat cheese. I now drink soy milk and eat soy yogurt.
I want to keep feeling this good
I don't follow the Pritikin guidelines to a "T," but I'm pretty vigilant because I love how I'm feeling now, and I want to keep feeling this good. I am virtually pain-free.
Migraine relief
One other bonus: For years, I had suffered from migraine headaches.  I had recently discovered that botox shots every three to four months would take care of the migraines, but apparently the Pritikin lifestyle made a difference in this area, too, because I have not needed a single botox shot since I started my Pritikin life. Yes, it's been a botox-free year. Amazing.
I'm a believer. I thank all the staff at Pritikin daily, I assure you. I am writing today just to give you a "shout out" from someone with a little different story to tell …and to let you know that I'm still doing well a year down the road! Thank you ever so much!
---
Oh, and Judi's daughter's wedding last April? "Fabulous!" says Judi. "It was such a happy, beautiful day. With perfect weather to boot. And I FELT GREAT."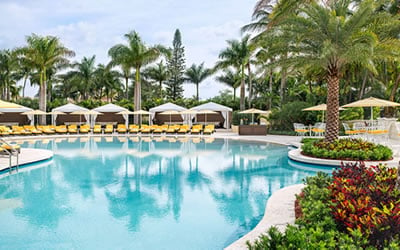 Health Resort
Take life to the next level, and be all that you can be. That's what a vacation at Pritikin is all about. Live better. Look better. Best of all, feel better.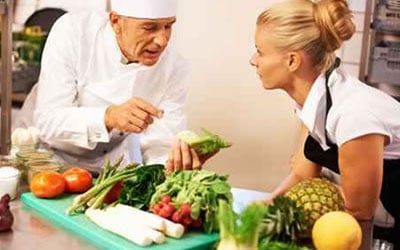 All-Inclusive Program
Since 1975, 100,000+ people have come to Pritikin. We are the longest-running, most scientifically documented health resort in America.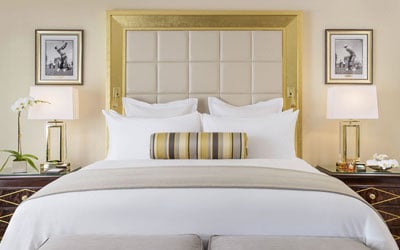 Rooms and Suites
Our newly renovated guest rooms at the health resort are spacious, serene, and amenity-rich. Each has a gorgeous garden view.
---