Not long after, another guest, a 28-year-old actress who'd recently vacationed at a posh desert spa, waxed eloquent about the spa's "state-of-the-science" genetic testing using her pubic hair. (Yep, you heard us right.)
Here's the problem. Though these genetic tests sound cutting-edge, most are simply just cutting into your wallet. Many of the claims supporting these often-pricey tests are based on little or no science.
Many Gene Tests, Little Science
About 1,400 different gene tests are now being marketed directly to consumers, recently reported The Wall Street Journal in an article entitled "As Gene Tests Spread, Questions Follow."
You can now be tested, advertise businesses coast to coast, for everything from your risk of getting diabetes to a "sweet tooth gene." The "sweet tooth gene" test costs $450.
The basic problem with genetic testing, summed up The Wall Street Journal, is that most companies touting these tests are not required to provide rigorous scientific studies to back up their claims, and many of their claims are questionable because genetic testing itself is in its infancy.
"Genetic Horoscope"
Given our current knowledge of genetics, much of the genetic testing on the market is really more like "genetic horoscope," summarized Dr. Gail Javitt at the Genetics and Public Policy Center at Johns Hopkins University.
For example, the company (called deCode genetics) that sells testing for Type 2 diabetes risk incorporates only one gene in its current version of testing, yet 11 other genes have also been linked with the disease.
And that test for a "sweet tooth gene"? The Wall Street Journal reported that its company's CEO conceded that there are hundreds, and possibly thousands, of other genes that play a role in weight gain, but they aren't included in the test.
Medically Unproven
Yes, it's definitely a case of Buyer Beware. Concluded the U.S. Government Accountability Office (GAO) in a July 2006 report* on several genetic tests sold over the Internet: "The results from all the tests GAO purchased mislead consumers by making predictions that are medically unproven and so ambiguous that they do not provide meaningful information to consumers."
The other problem, sadly, is that these tests may lead to a lot of heartache – "unnecessary worry, further unnecessary testing, and more expense, and the anxiety you're left with while waiting for the results," cautions Dr. Tom Rifai, Associate Director of Medicine at the Pritikin Longevity Center.
Bottom line: A few types of genetic testing are in fact worthwhile. The FDA, for example, recently approved testing that helps physicians select optimal dosages of various drugs. And BRCA tests for breast cancer have certainly found a role in prevention.
"But there is no genetic testing that is ready for prime time in serious medical intervention, and certainly not mass general screening, for cardiovascular and related diseases," sums up Dr. Rifai.
Finally and maybe most importantly, genetic testing "can frequently cause people to take their 'eyes off the ball,' diverting precious resources and attention away from has been scientifically proven to prevent disease and improve quality of life – a Pritikin lifestyle."
CT Scans
Occasionally, Pritikin guests also ask, "Shouldn't I get one of those new CT scans of the coronary arteries?"
Dangerous Levels of Radiation
CT (computed tomography) scans can be illuminating, but our physicians prefer to rely on other effective technologies like ultrasound for diagnostic screening of the heart and arteries because of the potential cancer risk associated with the radiation from CT scans.
A recently published study in the New England Journal of Medicine** found that CT scans exposed patients to potentially dangerous levels of radiation, comparable to that received by people miles from the epicenter of the 1945 atomic explosions over Nagasaki and Hiroshima in Japan. All that radiation can significantly increase cancer risk.
Doctors are ordering far too many unnecessary diagnostic CT scans, concluded authors David J. Brenner and Eric J. Hall from Columbia University Medical Center. They urged that physicians rely instead on MRIs and older technologies like ultrasounds, which expose the patient to no dangerous radiation.
And in many cases, common X-rays expose patients to much lower radiation doses "but still provide sufficient information to make the diagnosis," notes Dr. Jay Kenney, Nutrition Research Specialist at Pritikin. "Often, these alternative technologies can work just as well as CT scans, but with far less long-term risk to the patient."
What To Do
Don't assume a test or procedure is needed because it's new and high tech. If a doctor orders a test for you, ask, "How likely am I to benefit?"
"Make sure to ask your doctor if the results of any new 'screening' test could meaningfully change the management of your health, and how it would," counsels Dr. Rifai.
"Rarely, if ever, should a test be performed unless the results might lead to a significant change in management recommendations from the doctor ordering it."
* http://www.gao.gov/new.items/d06977t.pdf
** New England Journal of Medicine, 2007; 357; 2277.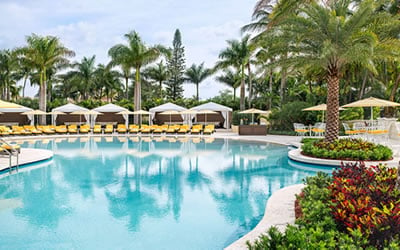 Health Resort
Take life to the next level, and be all that you can be. That's what a vacation at Pritikin is all about. Live better. Look better. Best of all, feel better.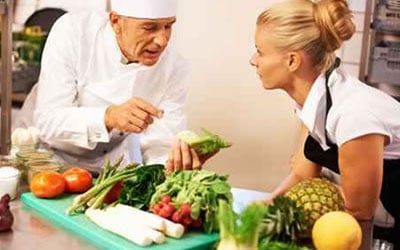 All-Inclusive Program
Since 1975, 100,000+ people have come to Pritikin. We are the longest-running, most scientifically documented health resort in America.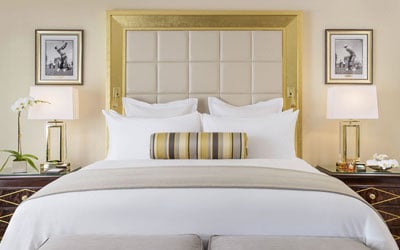 Rooms and Suites
Our newly renovated guest rooms at the health resort are spacious, serene, and amenity-rich. Each has a gorgeous garden view.