No Added Salt
No Added Sugar
No Added Saturated Fat
Ever
How do they do it? This fall you'll have the chance to roll up your sleeves and work side-by-side with Pritikin's talented chefs. You'll prepare meals, learn new recipes, and really earn your "green apron."
You'll return home with more than your apron and your new cooking knife, you'll have the skills and confidence to get creative in the kitchen, whip up new, healthy recipes, apply food presentation techniques, wield your cooking utensils like a pro, and impress your friends and family members with your delectable creations..
Get a Taste of Miami's Flavor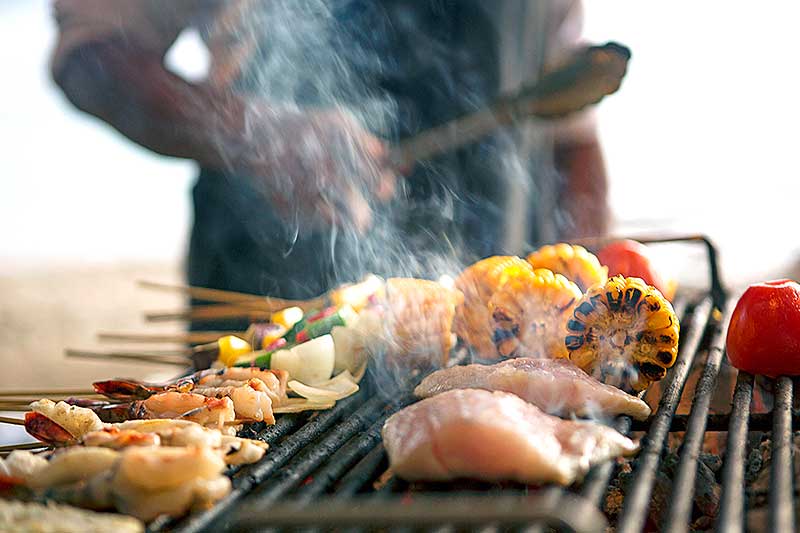 Beach BBQ.
Dish out your very own dishes poolside.
Local Produce Field Trip
Shop with an expert and learn how to pick the best peaches, not the pits!
Source Local Seafood
It all starts at the source. Pick out the healthiest fish and learn how to prepare it.
Field Trip to Supermarket & Dinner at Gourmet Restaurant
Take the night off from cooking and enjoy these fun, interactive field trips off property.
Learn Advanced Cooking Skills
Take your cooking skills to the next level with confidence! Learn how to break down a whole fish and entire chicken, experiment with different cuisines and let your inner artist out perfecting food presentation.
Give Your Favorite Recipes a Healthy Makeover
Not only will you benefit from practicing your cooking skills in these hands on classes, but you'll experience creating and Pritikinizing you own recipes.
Cooking Like a Pro | September 30 to October 14, 2018
Don't Miss Out. This Special Hands-On Cooking Program is Only Offered Once Each Year.