Have you been asking yourself, "Can I age better than I currently am? Can I stay vibrant and healthy? Enhance my quality of life in my 50s, 60, 70s, 80s, and beyond?" As the stories below reveal, there's an excellent chance you can. Enjoy reading them. Get inspired. Then start your own story of health and renewal. Make reservations for a vacation stay at Pritikin today.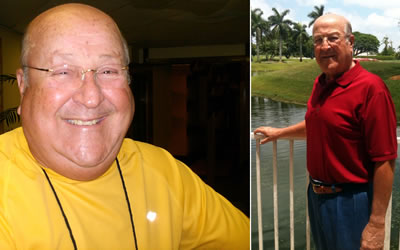 Off 12 medications, and 50 pounds lighter. "Maravilloso!"
"As soon as I dropped the weight and stopped the medications, my life returned. No, my life got better."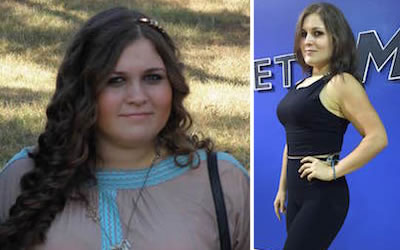 From Size 16 to 8
"The weight just fell off, and I'm still losing weight. I learned so much at the Pritikin Longevity Center. Going there has changed my life forever."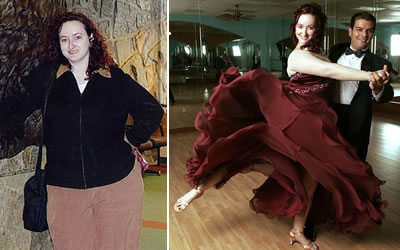 60 Pounds Gone! Size 18 to 8
"I'm in awe of all that I learned at Pritikin. It was like going to a university, the best university, and being wowed by one hard-hitting, eye-opening class after another."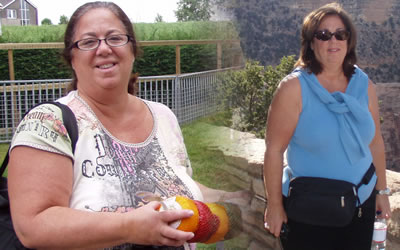 Diabetes Free!
"Change was easy thanks to my education at Pritikin. The doctors, dietitians, and other staff gave me the tools. When I got home, I knew exactly what I needed to do."

---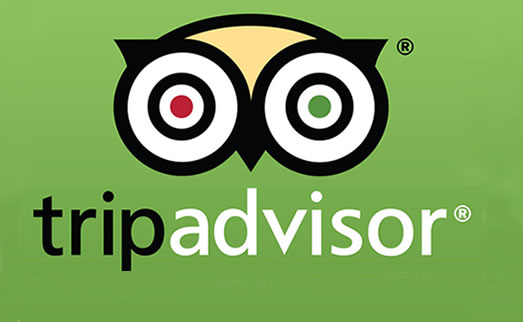 ---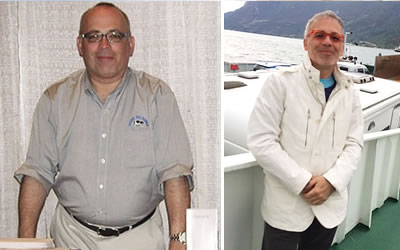 "I Got Rid of Diabetes"
"Isn't it terrific that at my age – 60 – I actually turned my life around? Once you go to Pritikin, you learn, really learn, how to exercise and eat right."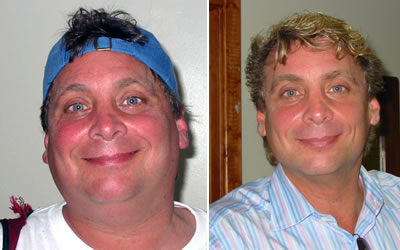 Losing 100 Pounds
"I like Pritikin for many reasons, but most of all because I don't feel as if I'm on a diet… And I feel I have years of great health – and great singles tennis – ahead of me!"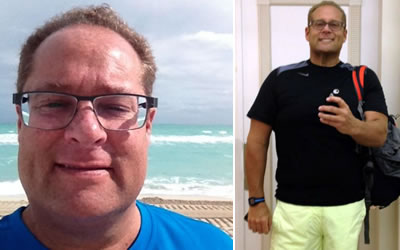 Losing 100 Pounds In As Many Days
"I'm so grateful for my new body and new life… I don't think I have ever felt this good."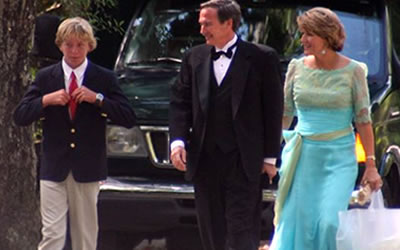 Saying Goodbye To Arthritis Pain
"I love how I'm feeling now, and I want to keep feeling this good. I am virtually pain-free."

---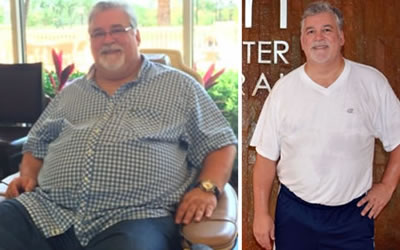 Emotional Side of Weight Loss
For Scott Myott, the physcial aspect of losing 100 pounds at Pritikin was just half the journey.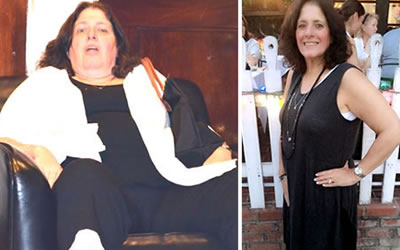 Pritikin Mentor and Mentee
"I just woke up one day and I said, 'I need to do this,'" Ellen Horowitz recalls. "I just knew."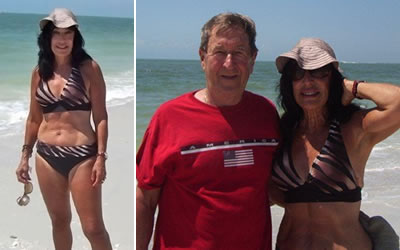 Beach Body at 72
""I'm all about joy, about living life to the fullest, and having the energy to do it. I attribute my energy in large part to my commitment to Pritikin living."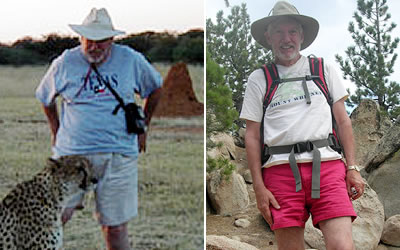 "I Lost 113 Pounds"
"There's a lot to enjoy these days. Great health. Loads of energy… I've got my life back! Thank you, Pritikin, for showing me the way."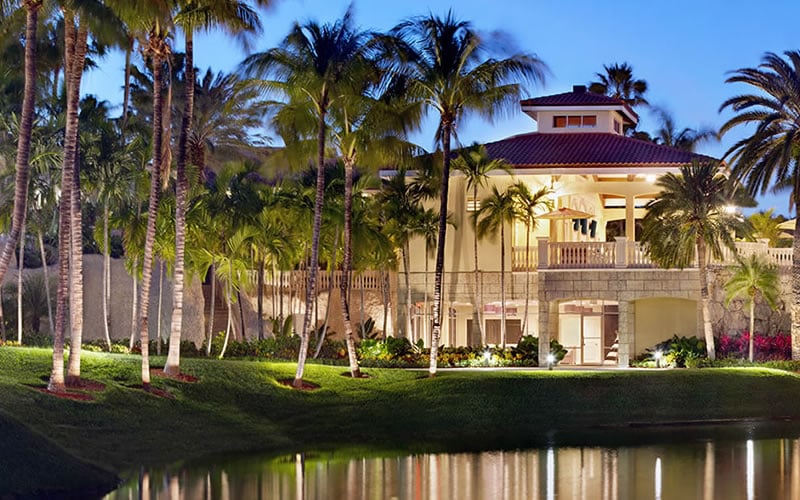 Lose Weight at the Pritikin Weight-Loss Resort
Take life to the next level, and be all that you can be. That's what a vacation at Pritikin is all about. Live better. Look better. And best of all, feel better.

---
---
Read More Pritikin Success Stories
The stories of people's results at the Pritikin Longevity Center have been inspiring millions since the 1970s. That's when the television news program 60 Minutes followed three men, all with debilitating heart disease, who came to Pritikin. Within one month, their angina (chest pain) disappeared. Their cholesterol, triglycerides, and blood pressures fell into normal ranges. And, much to their joy, their vitality returned. Today, the incredible stories continue…
---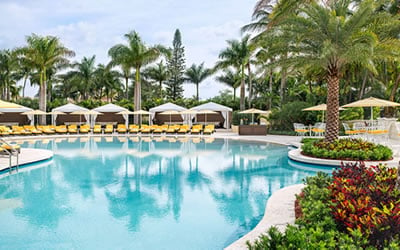 Health Resort
Take life to the next level, and be all that you can be. That's what a vacation at Pritikin is all about. Live better. Look better. Best of all, feel better.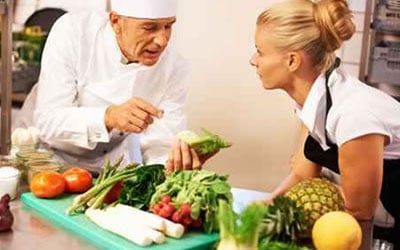 All-Inclusive Program
Since 1975, 100,000+ people have come to Pritikin. We are the longest-running, most scientifically documented health resort in America.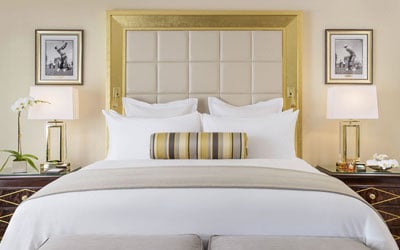 Rooms and Suites
Our newly renovated guest rooms at the health resort are spacious, serene, and amenity-rich. Each has a gorgeous garden view.