On a sunny day in April 1984, a thin, wiry man, no more than five feet, eight inches tall, with wavy black hair and a tight, serious face, hurried to the podium at New York City's Mount Sinai Medical School and prepared to speak. His audience, composed of nearly 400 doctors, scientists, and other health professionals from all over the nation,
Natural foods instead of artificial ones loaded up with fat, sugar, and salt. Free-range, grass-fed beef rather than feedlot beef, and served as a condiment, not the main course. Much of what Nathan Pritikin espoused in this 1982 PBS interview with Dr. John McDougall is what public health authorities now recommend today.
shifted about, many of them still amazed that the prestigious Mount Sinai would deign to co-sponsor a medical conference with the man they were about to hear. He was, after all, a layman. More importantly, he was the creator of a health program that treated serious and life-threatening illnesses, not with conventional methods, but with a diet and exercise regimen that had been credited with literally thousands of "miracle" cures. It was the same program he had used to successfully treat his own heart disease.
For much of the past decade, he had carried on a very public battle with the leading government and private health agencies, as well as with the American Medical Association, in an effort to change the way serious diseases were treated. Between 1976 and 1984, he had developed a large and influential following that included a growing number of medical doctors and scientists. As his influence grew he became as controversial as the message he tried to spread: that diet was both the cause and the cure for many of the most widespread diseases of modern times. The vast majority of physicians and scientists were still not ready to accept that premise, despite the ever-increasing scientific evidence that supported it. Indeed, many of the doctors and scientists present in this room had long regarded him as an enemy of establishment medicine.
And yet, here he was in the Stern Auditorium at Mount Sinai, looking at his audience with that familiar expression of impassive, unshakable confidence, focused only on his message, which had carried him through a gauntlet of criticisms and personal attacks to his current status as the leader of the diet and health revolution.
For Nathan Pritikin, it had been a long and remarkable journey.
Pritikin: The Man Who Healed America's Heart
By Tom Monte, Ilene Pritikin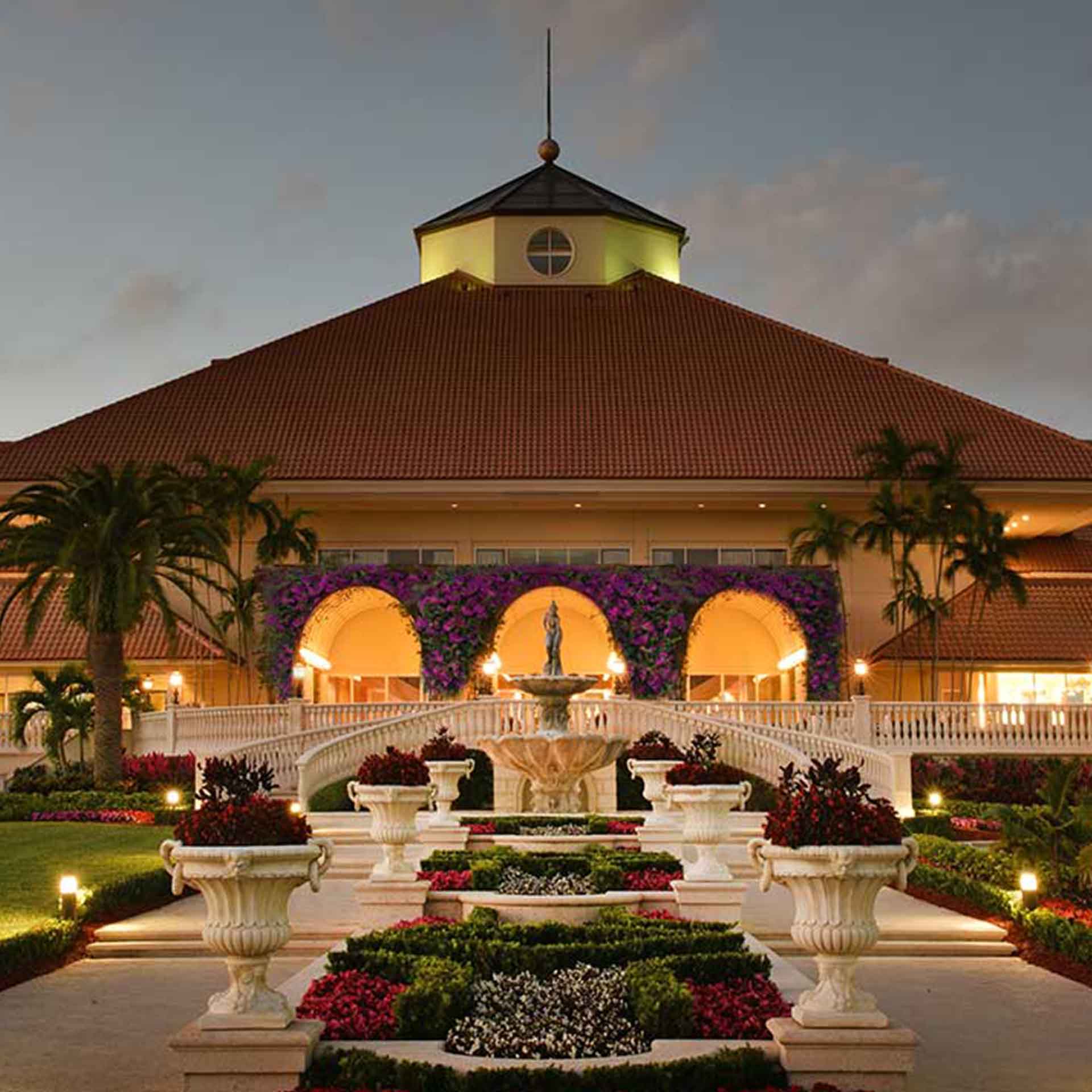 Learn More About Pritikin
---
Today, no other diet-and-exercise program has been more highly praised by the scientific community. More than 100 studies in top medical journals have found that people who adopt the Pritikin Program achieve dramatic results in just a few weeks, with more benefits long-term. The World Health Organization (WHO), Food and Agriculture Organization (FAO) of the United Nations, and U.S. Departments of Agriculture and Health and Human Services have determined that the healthiest, most effective diet for fighting the obesity epidemic and building long-term health is a diet that closely mirrors the Pritikin Program.
"All I'm trying to do is wipe out heart disease, diabetes, hypertension, and obesity."
Starting in the 1970s, the statement above was Nathan Pritikin's mission. He wasn't always involved in medicine, however. As a young man in the 1940s and 1950s, his occupation was that of an inventor. He held over two dozen U.S. patents in fields as diverse as engineering, photography, and aeronautics. But since World War II, he had probed into the origins of heart disease. He had seen classified documents showing that European deaths from heart disease and diabetes had dropped dramatically during the war. How peculiar, he thought. He had always been taught that atherosclerosis-related conditions like heart disease were caused by stress. What could produce more stress than war, with its food rationing, fire bombings, and anarchy?
Intrigued, Nathan Pritikin started following the work of Dr. Lester Morrison in California, a cardiologist who in the early 1950s had placed 50 of his seriously ill heart attack patients on a diet mimicking the low-cholesterol, low-fat wartime food rationing diet that many Europeans survived on. Another 50 cardiac patients, also very ill, continued eating the typical American high-fat diet. The latter was the study's control group.
By 1955, the cholesterol levels of the experimental low-fat, low-cholesterol group had dropped from an average of 312 to 220. The control group's cholesterol levels had remained the same. Nearly 60% of the men in the experimental group were still alive compared to 24% of the control group. By 1960, all of the patients in the control group had died; 38% of the low-fat, low-cholesterol group were still alive.
Out of curiosity, Nathan Pritikin visited Dr. Morrison in 1956 and had his own cholesterol checked. It was over 300. But Nathan did not want to give up his three eggs every morning, his pint of ice cream after dinner, his butter, and his bowls of whipped cream. Not until, that is, Dr. Morrison gave him a stress electrocardiogram, which showed coronary insufficiency. A second cardiologist and second testing confirmed that Nathan's arteries were indeed clogging up. He was diagnosed with substantial coronary heart disease. He was 42 years old.
A prestigious team of cardiologists gave him the standard prescription of the day: Stop all exercise, stop climbing stairs, take it easy, and take naps in the afternoon. Once again, Nathan asked questions. His readings of population studies had convinced him that dangerous arterial plaque would form at any cholesterol level over 160. If he could just get his cholesterol level down with dietary measures, he figured, he might have a chance of surviving.
Once again, he met resistance. UCLA Medical School cardiologists admonished him, saying, "You CAN'T control your cholesterol. Ridiculous!" So Nathan decided to make dietary changes on his own. He was frightened, but obstinate. By April 1958, he had become a vegetarian. He had also started running three to four miles daily. By May, his cholesterol had fallen to 162. By January 1960, his cholesterol had plummeted to 120, and a new electrocardiogram showed that his coronary insufficiency had disappeared. His test results: normal.
Emboldened by his new life – and the results of his diet and exercise program – Nathan Pritikin launched several research projects over the next 25 years that, study after study, validated the efficacy of his program. These studies on heart disease, diabetes, hypertension, and nutrition, now numbering more than 100, have been published in key medical journals, including the New England Journal of Medicine, the Archives of Internal Medicine, Diabetes Care, and Circulation.
Nathan Pritikin also wrote several books for the general public on nutrition, exercise, and health that were international bestsellers, including Live Longer Now, The Pritikin Program For Diet and Exercise, The Pritikin Weight Loss Manual, and Diet For Runners. To date, 10 books have been published on the Pritikin Program. The most recent are The Pritikin Edge: 10 Essential Ingredients For a Long and Delicious Life (paperback version released in 2010) and Understanding Common Diseases and the Value of the Pritikin Eating and Exercise Program (published in 2013).
In 1975, Nathan Pritikin opened the Pritikin Longevity Center® in California, a health resort and residential program of nutrition, exercise, and lifestyle-change education. In 1977, the television news program 60 Minutes followed three men, all with severe heart disease, as they attended the one-month program at the Center. All three patients improved dramatically. Their angina (chest pain) disappeared. They eliminated virtually all their medications. Their cholesterol, triglycerides, and blood pressures fell into normal, risk-free ranges. And, much to their joy, they regained the energy, the vitality, that allowed them to resume the lives and occupations they loved.
One year later, in 1978, 60 Minutes revisited the three men and found that all three had continued to enjoy active, vigorous lives free of the symptoms of heart disease.
In 1984, just months before Nathan Pritikin died, the National Institutes of Health published the "Lipid Research Clinical Trial," the definitive study confirming that lowering cholesterol reduces heart disease risk. Its publication was a great source of comfort to Nathan Pritikin. Now, he knew, his work would continue, and many more lives would be saved from cardiovascular-related diseases.
When Nathan died, the results of his autopsy were published in the New England Journal of Medicine, and showed that Nathan Pritikin's arteries were free of any signs of heart disease, and were as "soft and pliable" as a teenager's. "In a man 69 years old," wrote pathologist Jeffrey Hubbard, M.D., "the near absence of atherosclerosis and the complete absence of its effects are remarkable."
Today, the Pritikin Longevity Center + Spa in Miami, Florida, continues to operate as both a lifestyle-change education program and a research center – an internationally-acclaimed laboratory for investigative work into the relationship between lifestyle and disease prevention.
So strong is the science affirming the Pritikin Program that it is now covered by Medicare for people with heart disease. Called Intensive Cardiac Rehabilitation, this Medicare-covered Pritikin Program is conducted at the Pritikin Longevity Center and is currently being established in hospital and cardiac rehab settings nationwide.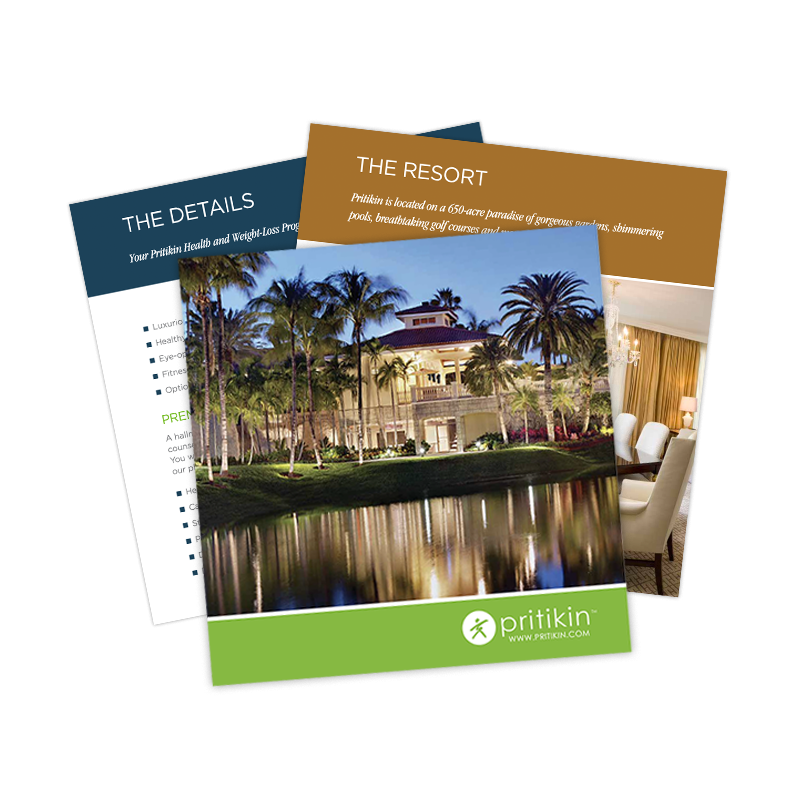 Get All the Details of a Stay at the Pritikin Center in Your Inbox