Pritikin Physicians
Our board-certified physicians take seriously the Latin meaning of the word "doctor," which is "teacher." They work hand-in-hand with our nutritionists and other faculty, imbuing guests with the know-how and confidence to successfully continue their healthy new life when they return home.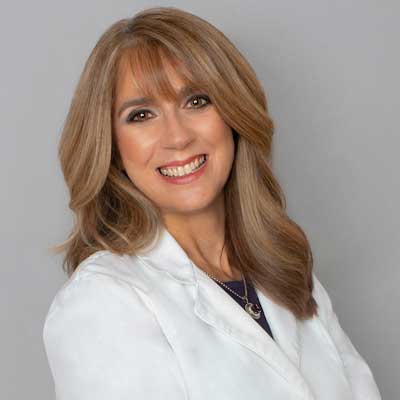 Danine Fruge, MD, ABFP |
Medical Director
"I love working at Pritikin because I truly believe that preventive medicine is the medicine of the future, and I intend to make it my life's work. The Pritikin Longevity Center represents this work at its very best."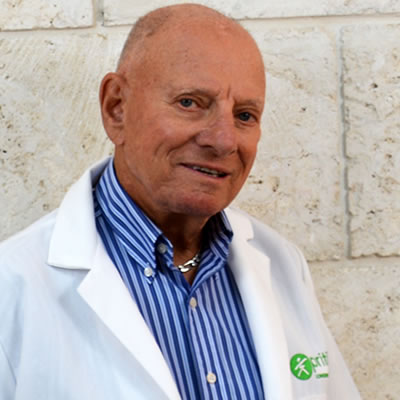 Norman Blum, MD, FACP |
Physician & Educator
"Being a good physician is all about having the time to be a good physician. At Pritikin, I have lots of time with my patients, lots of time to give them what they really need to improve their lifestyles and their health…and I love it."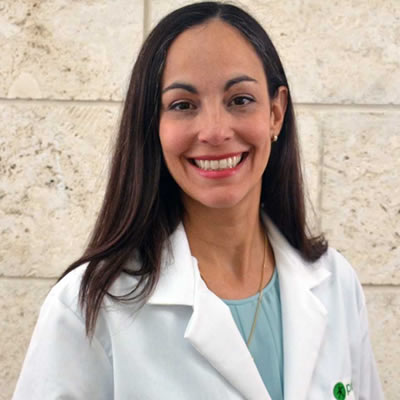 Marianela Areces, MD |
Physician & Educator
"The difference between the Pritikin Longevity Center and a typical clinical practice – and the reason the Pritikin Program works so well – is the Center's education component." Working here "has been like a breath of fresh air."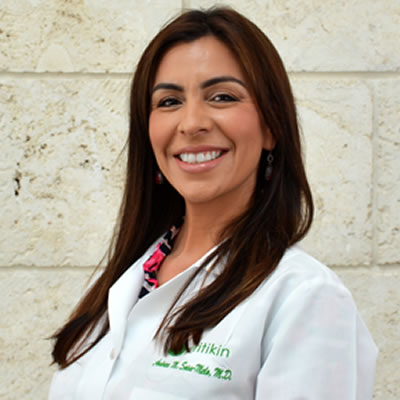 Andrea M. Sosa-Melo, MD, FACP, FACE |
Physician & Educator
"Near the end of their stay here at Pritikin, I have seen patients of mine crying. They are so grateful for what the Pritikin Program, and all the staff, have done for them. They feel new, inside and out. They have a happier, healthier life.  I am very glad to be part of this change."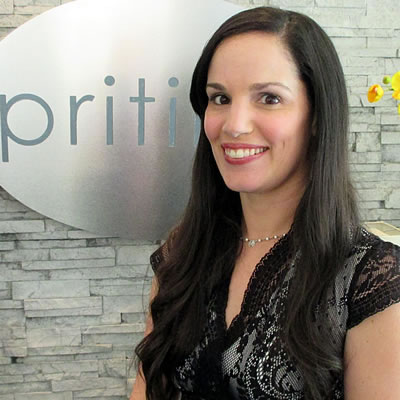 Dr. Michelle Gonzalez-Neely, DO |
Physician & Educator
"Few physicians ask their patients, 'What do you eat?' Yes, the thing that is most basic in whatever may be wrong with us is rarely discussed… Our country needs a powerful new focus on prevention… Pritikin is way ahead of the curve."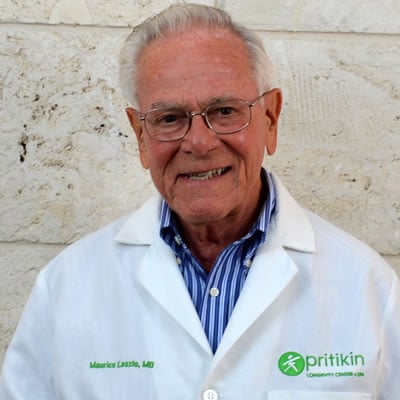 Maurice Laszlo, MD, FACC, FACP |
Physician & Educator
"You cannot cure heart disease, but, as thousands of Pritikin guests have found, you can make amazing strides in arresting its progress – and live a vibrant, healthy life. Here at Pritikin we'll show you how. So go ahead and change!"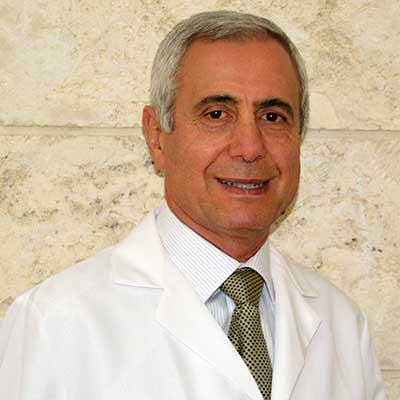 Nidal Makhoul, MD, FACC |
Cardiologist & Educator
Dr Makhoul brings years of experience as a practicing cardiologist to the Pritikin team. A firm believer in preventive medicine and disease management, Dr Makhoul is a perfect fit for Pritikin and a huge asset to us.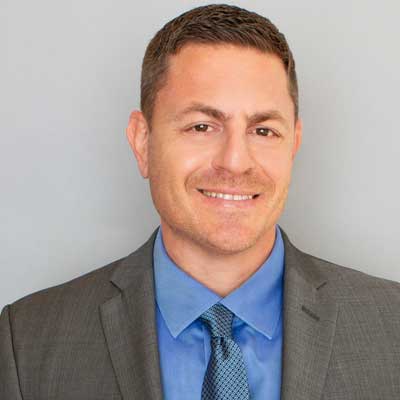 Scott M. Hyman Ph.D |
Psychologist & Educator
Dr. Hyman has hit the ground running here at Pritikin and within his first month debuted our latest lecture, Mindset Maintenance, which he delivers to our guests on a weekly basis. The reviews are in, and his lecture is a hit.
Pritikin Nutrition Team
From classes like smart supermarket shopping to small-group workshops in goals like controlling diabetes and losing weight, the registered dietitians at Pritikin work to provide each guest with an education that is life-changing.  A common comment as guests walk out of class is, "I had no idea!"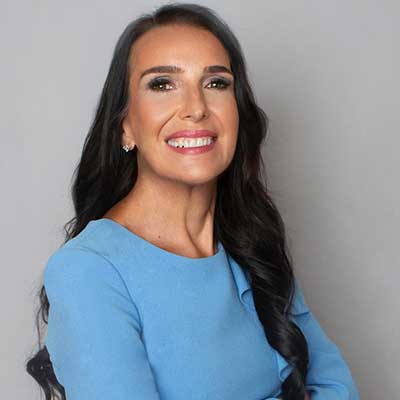 Kimberly Gomer, MS, RD, LDN |
Director of Nutrition
"I am in awe of how quickly people's health improves at Pritikin – within days! When guests tell me that they've gotten off their blood pressure medication, or that they've started to feel healthy and vibrant again, it's a beautiful thing! Knowing that I'm a part of their success is a privilege."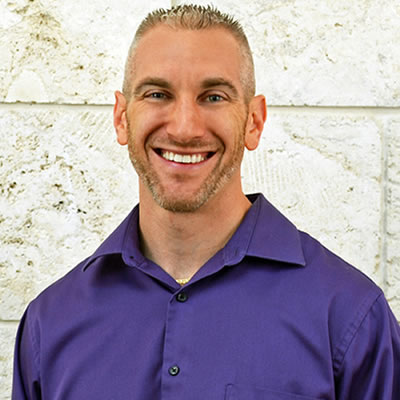 Lon Ben-Asher, MS, RD, LD/N |
Nutrition Specialist & Educator
"It's funny. My work with Pritikin is a job. But in all honesty, it's so hard for me to call it a job because every single day I get to do what I love – educate and inspire people to eat and live well. And then, to see the results they achieve… wow!"
Exercise & Fitness Program
An immense contributor to the "feel good" spirit of Pritikin guests is the Pritikin Exercise Program. Exercise is beneficial for numerous health reasons like protecting against heart disease. But it also does wonders for our emotional health, staving off depression and anxiety, and reducing stress.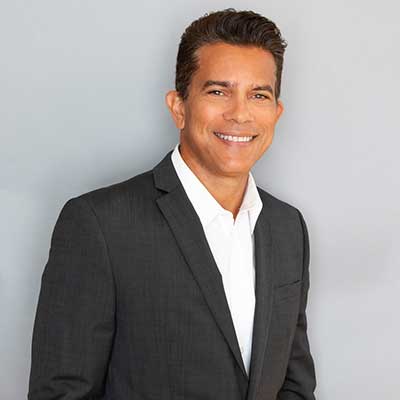 Jamie Costello, MSC |
VP, Sales & Fitness
"I get a tremendous amount of satisfaction helping others to achieve and surpass their health and fitness goals. It is a privilege knowing I am a part of their journey toward a better life."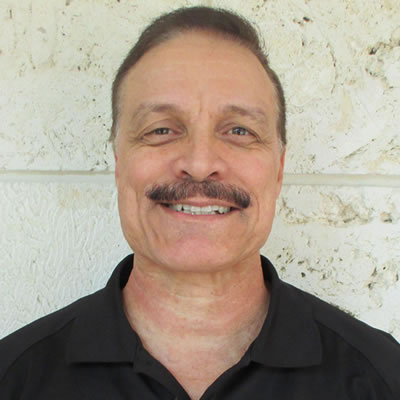 Ivan Ferran, BS |
Director of Clinical Exercise
"Before I came to Pritikin, I worked at hospitals, where it often seemed that people got worse. Here at Pritikin, people always get better. They leave us radiating energy and good health. Every day I go home happy because the spirit at Pritikin is always about happiness and hope."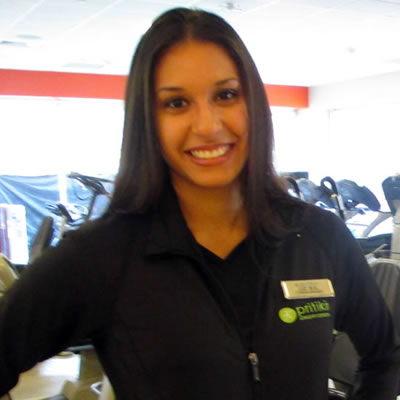 Lizbeth Simancas, BS |
Fitness Manager
"In our gym, our guests often come up to me after they've been here a week or two and say, 'You know, I hated exercising before I came to Pritikin. It was the last thing I wanted to do. But now, it's the first thing I want to do every day.' It's a pleasure working in such a motivating environment."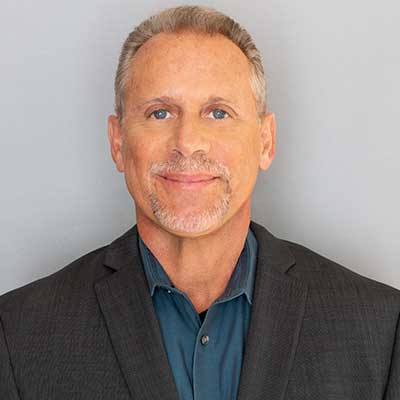 Frank Musumeci, PT |
Biomechanical & Musculoskeletal Director
"While it's true that pain, particularly knee, feet, hip, and back pain, often comes with age, we help our guests find ways to work around that pain. We minimize it, and sometimes even eliminate it, which helps people get back to exercising and achieving great cardiovascular fitness."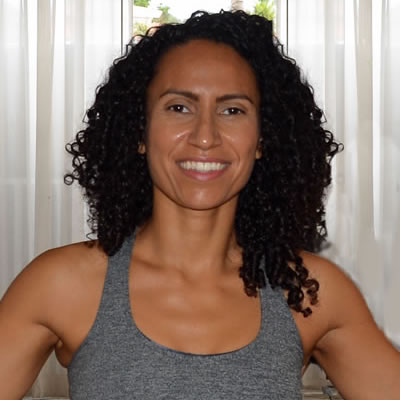 Liza Pitsirilos, MS, E-RYT |
Yoga & Fitness Instructor
"The majority of our guests at the Pritikin health resort are new to yoga. I get the greatest satisfaction helping them grow. One of the things they appreciate about my classes is that I meet them where they are."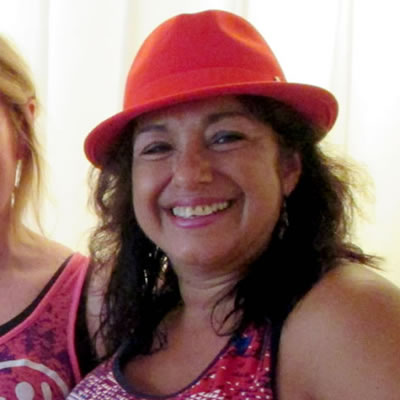 Maria Ojeda |
Zumba & Fitness Instructor
"It's hard to stay sluggish or tired in my class. I have a very upbeat, energetic approach, and it's contagious. I'm constantly singing and cheering: 'Guys, this is Zumba. Yoga class is over!! Let's move!!'"
Behavioral Health & Wellness Program
The Pritikin Program is comprised of 3 key components: nutrition, exercise, and a healthy mind-set. Optimal health requires that we incorporate all 3 because all are interconnected. In other words, when we reduce stress and other disturbing feelings, we tend to eat and exercise better, too.
Coral Arvon, Ph.D, LMFT, LCSW |
Director of Behavioral Services
"Changing your body is all about changing your mind. Through cognitive therapy and other behavioral techniques, you really can learn to think differently, stop needless worrying, and, best of all, perceive the world in a health-enhancing, optimistic way."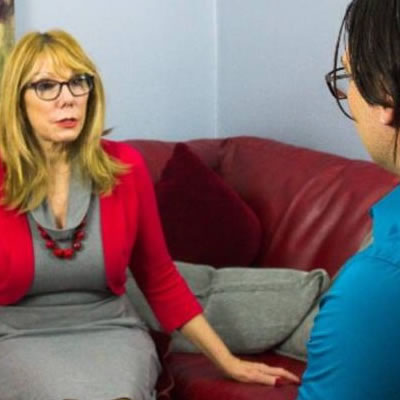 Behavior Change Program & Services
In addition to group workshops in healthy behavior change, many guests take advantage of personal lifestyle coaching in areas such as smoking cessation, couple's counseling, overcoming stress and anxiety, compulsive overeating, and anger management.
Pritikin Chefs
Is it possible to create delicious food without health- and waistline killers like butter, salt, oil, and sugar? Absolutely! The sumptuous, healthy cuisine that our Pritikin chefs produce is proof positive. Their dishes are an array of flavors that make both hearts and palates sing.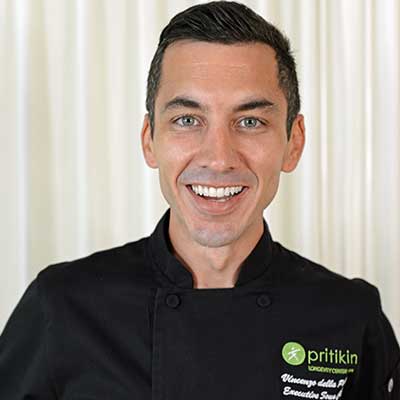 Vincent Della Polla |
Executive Chef & Cooking School Instructor
"The wildest food request is when a guest asks our healthy kitchen, 'I'm craving a cheeseburger. Can you make me anything that gets close to one?' Well, we do!  Yes, we can even make our cheeseburger-loving customers smile and enjoy some very pleasurable moments."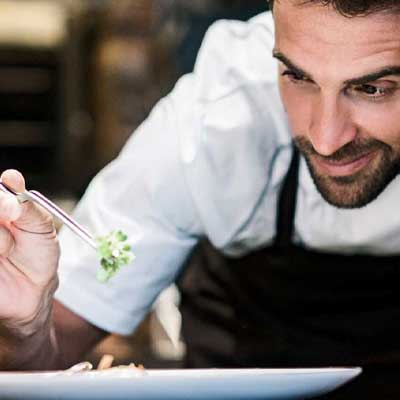 Cooking Specialty Programs
Chef Vincent and his team work with guests every day in the Pritikin Cooking School, but twice a year guests put on a chef's jacket, and become Pritikin Chefs.
Pritikin Science Committee
The Pritikin Scientific Advisory Board is composed of the physicians and other faculty at Pritikin as well as researchers from leading universities. The Board regularly reviews current and emerging research on nutrition, exercise, and behavioral change, and its impact on cardiovascular health and Pritikin Program guidelines.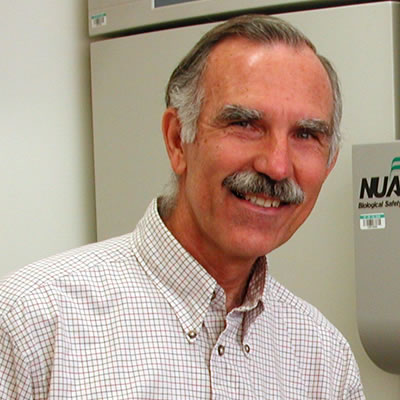 R. James Barnard, PhD |
Consultant, Pritikin Longevity Center
"My research for the past 40 years at UCLA clearly shows that adopting the Pritikin lifestyle can prevent and/or control most of the health problems so common in the Westernized societies."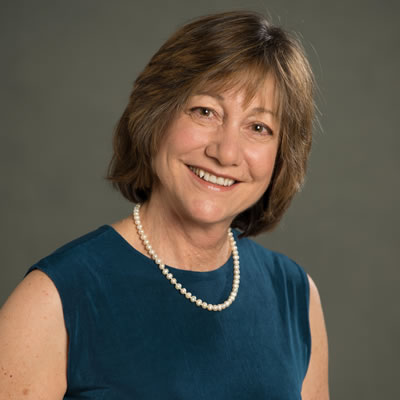 Eugenia Killoran |
Consultant, Pritikin Longevity Center
"I began working at Pritikin 35 years ago as Nathan Pritikin's assistant. I've always felt I've had the best job in the world. Every day I get to hear stories of transformation, stories of health and renewal that leave me in awe of what Pritikin living can do."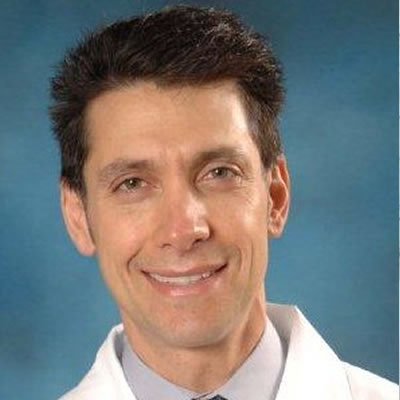 Tom Rifai, MD, FACP |
Consultant, Pritikin Longevity Center
"The multidisciplinary model is the well-recognized gold standard for prevention of chronic diseases like type 2 diabetes, hypertension, and heart disease. I don't believe anyone does it better than Pritikin."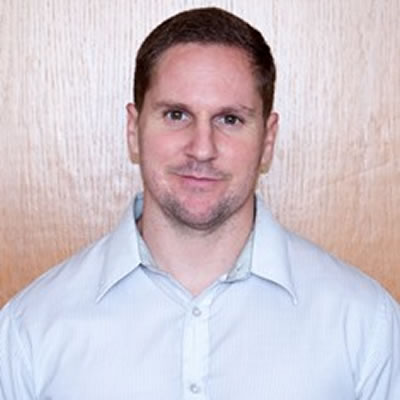 Christian Roberts, PhD |
Consultant, Pritikin Longevity Center
"At UCLA and USC, I have co-authored more than 30 studies investigating the efficacy and mechanisms by which the Pritikin Program prevents and arrests metabolic diseases. It's amazing that something so simple – healthy food and exercise – can do so much."