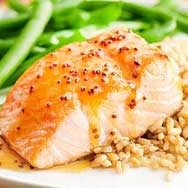 Hands-On Cooking Specialty Programs
Several times a year we offer additional, optional programming to those who want to prep for healthy success in the kitchen. During these weeks, hands on cooking classes will be available for you to take advantage of. Once you leave, your home life- and your cooking skills- will healthier than ever!
We'll help you become masters of your own kitchen, and also equip you with the skills necessary for you to emerge a more health conscious and self-sustaining individual. We will walk you through all the basics, from learning how to hold a knife properly to planning and preparing entire meals. We will start off with dressings and marinades then follow that with soups, stews and sauces. One day, we will dedicate to snacks and appetizers, including some of our most popular brunch items, such as deviled eggs, cream cheese cucumbers, caprese kebabs, and ricotta stuffed Roma tomatoes. Another day will focus on lean animal protein including fish and shellfish. On the last day, we will celebrate the completion of the week by whipping up some decadent desserts.
2020 Dates
August 16-23   •   October 18-25   •
These Small Group Programs Fill Up Quickly, So Call
(888) 254-1462

to Reserve Your Spot Today
Discover a whole new world of culinary skills and sensational flavor! The best news of all? These skills don't depend on butter, oils, salt, and other fattening, unhealthy ingredients.
Discover a whole new world of culinary skills and sensational flavor! The best news of all? These skills don't depend on butter, oils, salt, and other fattening, unhealthy ingredients.
Not Your Typical Cooking School
The food you learn about in lectures is the same food you'll learn to cook in cooking school and enjoy during meals and snacks. This integrated approach eliminates confusion and ensures your success. By the time you return home you'll be prepared and eager to embrace Pritikin living. By immersing yourself in a stay at Pritikin, you'll develop healthy habits and your taste buds will actually change. Cravings for salt, sugar and added fat will be a thing of the past.
Learning how to season with herbs, spices, citrus zest, and other condiments instead of salt and other questionable ingredients is the key to preparing dishes that are healthy and tasty. And it's a lot easier than you might think! Under our chefs' entertaining, no-nonsense tutelage ("If you can chop, you can cook!"), you will learn the special secrets that add gourmet flavor and richness to even the most basic dishes.
Fish & Seafood

Dishes like Braised Orange Ginger Sea Bass and Mustard Salmon

Plant Based Meals

Dishes like Wheat Berry Salad and Sweet Potato & Black Bean Burgers

Poultry & Lean Meat

Dishes like Chicken in Sweet Chili Sauce and Turkey Meatloaf

Desserts & Snacks

Dishes like Crispy Potato Skins and Banana Blueberry Ripple "Ice Cream"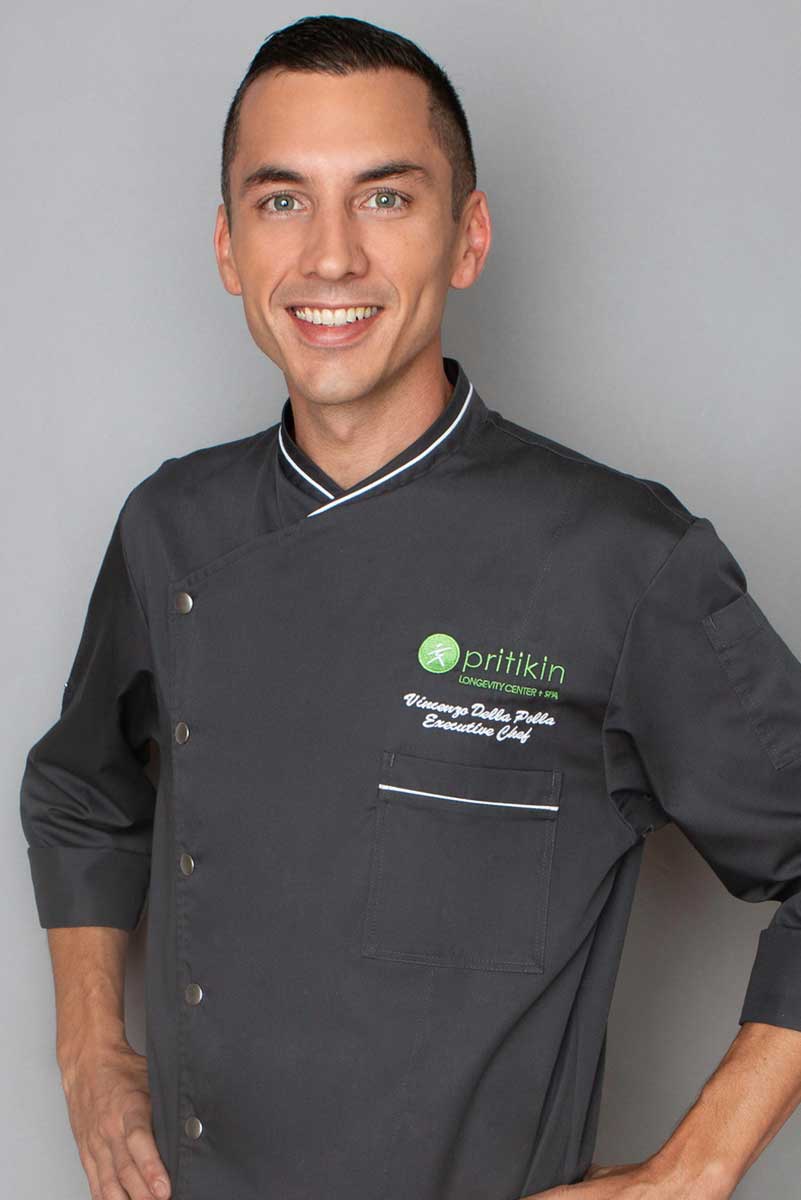 Vincent Della Polla, Executive Chef & Cooking School Instructor at Pritikin, loves food. Chef Vincent will teach you the tricks to create meals even foodies love. He's personally lost 50 pounds since joining the Pritikin team.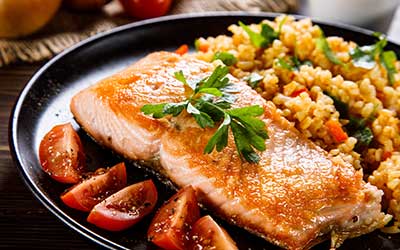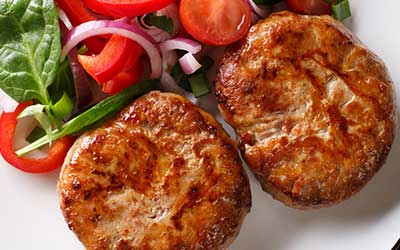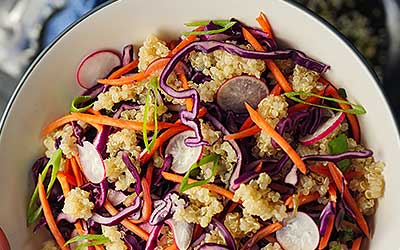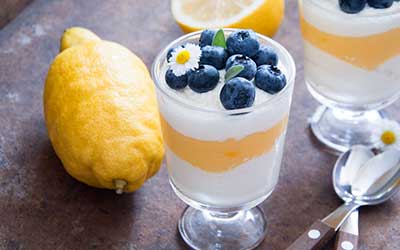 The Only Thing We Love Better Than Eating Is Talking About Food
Straight from the horse's mouth! Each cooking school lesson comes full of tips and tricks for the kitchen, as well as eye-opening facts on the how's and why's of the Pritikin Eating Plan.
The Pritikin Eating Plan uses the latest scientific research to provide dietary guidelines that will help you avoid and often reverse diseases that can rob you of the good health you need to enjoy a good life.
At Pritikin your taste buds will quickly adapt to a diet free of the added salt, sugar and fat that mask food's natural flavors. Guests tell us they lose the cravings for unhealthy food.
At Pritikin you'll never go hungry, but you WILL lose weight. After class everyone gathers round to enjoy sample from the day's cooking school- and leaves with the recipes.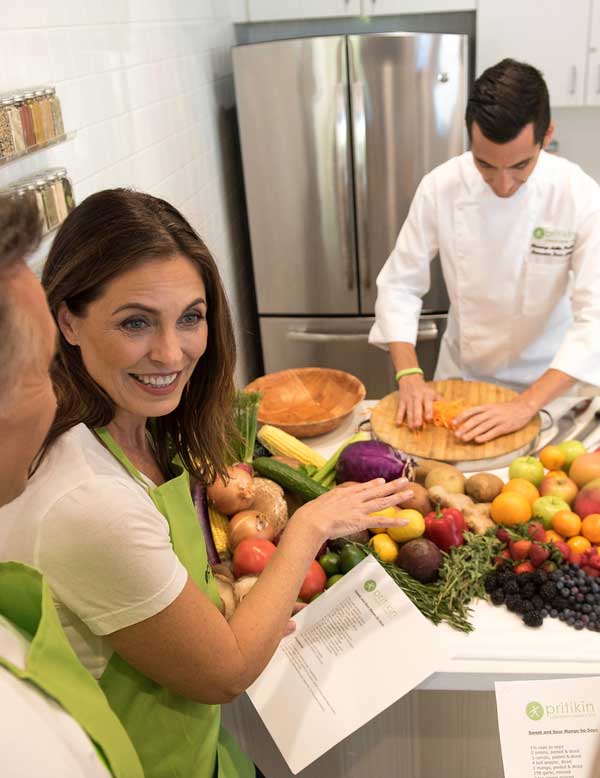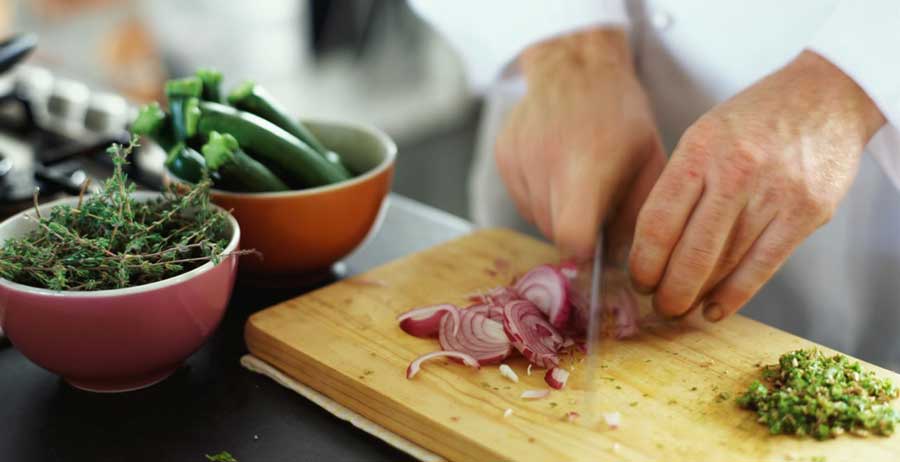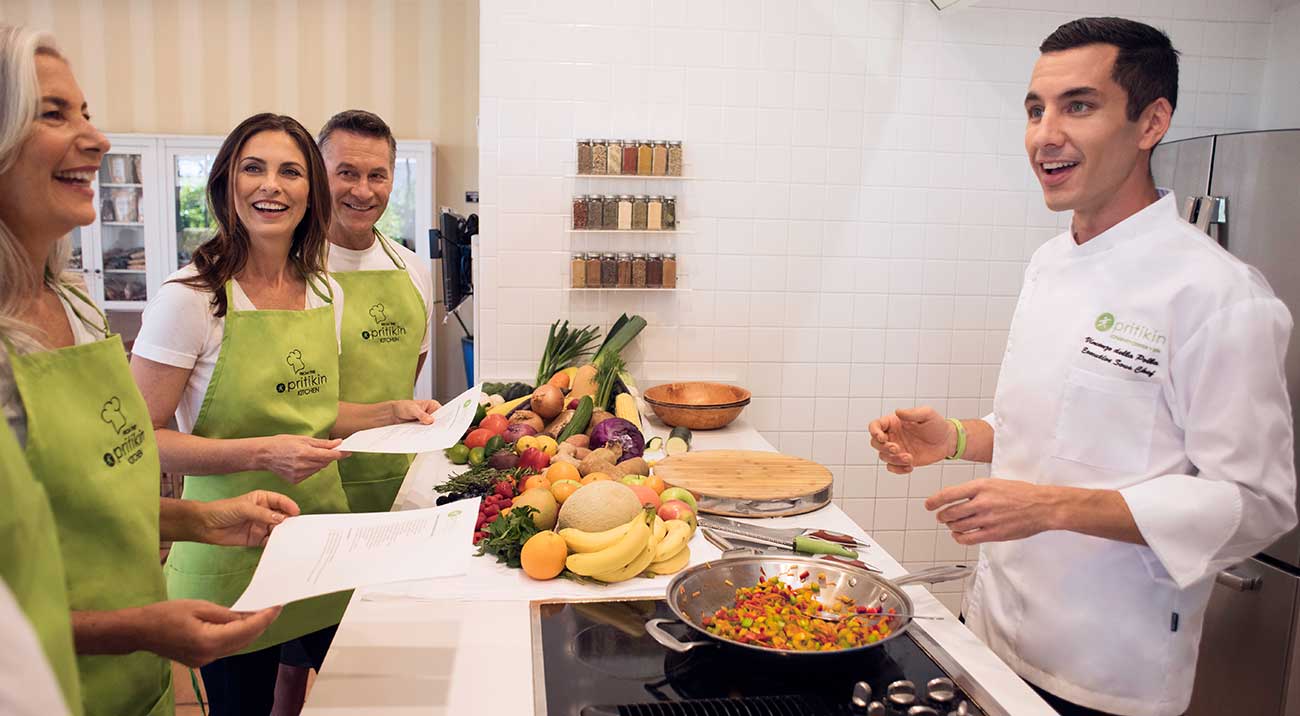 Call (888) 254-1462 to Learn More About a Stay at the Pritikin Center
Tell us a bit about yourself. We'll then send you rates and a beautiful 34-page brochure with more information.