Leonard Riggio | 66 – Founder and Chairman of Barnes & Noble, Inc.

Beginning with a single bookstore in 1965, Leonard Riggio built the world's largest bookseller and one of the largest enterprises in the history of American retail. He also chairs several other companies, including Barnes & Noble College Booksellers, serving more than 500 college and universities across America.
Today Mr. Riggio also devotes himself to numerous philanthropic efforts, such as the Children's Defense Fund, the Black Children's Community Crusade, the Italian American Foundation, and the New York Fund for Public Schools. He led the nation's first-ever private endowment for a public high school, Brooklyn Technical High School, from which he graduated in 1958.
He has received the Ellis Island Medal of Honor, the Frederick Douglass Medallion, and the Americanism Award from the Anti-Defamation League, which cited his work "to celebrate diversity and make the dream of freedom and equality a reality for so many Americans."
Via the Pritikin Program, Leonard has realized one of his own personal dreams – a vibrant healthy life despite a strong family history of heart disease – "almost every male member of our family has heart disease."
He first came to the Pritikin Longevity Center in the early 1980s, about a year after the Pritikin Program for Diet & Exercise was published. "Back then, I remember reading the book and thinking, 'This is the most outrageous concept I'd ever heard of,'" recalls Leonard. "Diet and exercise can keep heart disease at bay? They must be kidding."
"I get better as the years go on."
Ever inquisitive, the retail giant had to check it out. After his first visit he was sold, and since then has evolved from "about a 50% devotee of Pritikin living to nearly 95%. I get better as the years go on."
He gets better looking, too. Trim and fit, the father of three and grandfather of three walks or bicycles 40 minutes three days a week ("I'd do more if I didn't have knee problems") and resistance trains twice weekly.
And though constant travel and a lot of restaurant eating mean that "I can't be as Pritikin perfect as I'd like to be, it's very very rare that I don't make the best available choice."
"To me, the proof that Pritikin works is that I'm still here on this planet," smiles Leonard. "My Pritikin lifestyle, together with a few medications, have certainly kept my cholesterol, triglycerides, and all those numbers down to very acceptable levels."
Coming back regularly for refreshers has been tremendously beneficial – "a real pick-up. You might slip to 78%, and then you take the refresher and it all comes together again."
"Pritikin is like a great spa plus plus plus."
Life comes together, too, Leonard has found. "Pritikin is like a great spa plus plus plus. You spend the week not only eating well but also thinking about yourself and what's good for you, which ultimately turns out to be good for your family and all those around you. So that bit of pampering makes you a better person."
And a happier person. As far as Leonard's concerned, "Pritikin is not self-sacrifice. It's self-indulgence…I just view life differently. Some say that steak, fries, and ice cream are self-indulgence. To me, they're self-destructive."
It's healthy living, he asserts, that leads to the highest enjoyment of life. "There's definitely a connection between mind and body. Our dispositions can be full of negative stuff like fear and guilt. But exercising and eating properly can add so much to our self-esteem, to our feelings of well-being, that we start to lose the negativity."
Food lover
One thing Leonard's never lost is his love of food. It's just different food now. He finds, for example, that "I absolutely do not like the taste of salt anymore."
And when others ask if he eats healthy food like fruits and vegetables because he has to, he quickly replies, "I've long since passed that point." He eats healthy foods because, quite simply, he prefers them.
"To me, there nothing more boring than a piece of meat, but to have a medley of vegetables cooked in a broth with fresh herbs and spices, well, it's just so much more satisfying."
And don't get him started on fruit. While others may think Doritos are the ultimate afternoon snack, Leonard declares they don't even come close to a mango. "Just think about the taste. A mango EXPLODES in your mouth," he enthuses.
Even better are "m and m's," and we're not talking candy. "Mint and mango, that's the flavor combination." He breaks the mint leaves, squeezes out the mint oil, and rubs it over the mango, "surrounding the mango with the essence of mint."
Far from Spartan is Leonard Riggio's life. In fact, sums up the lifelong lover of great literature, "Pritikin living is Athenian – aesthetically fulfilling, self-indulging… a joy!"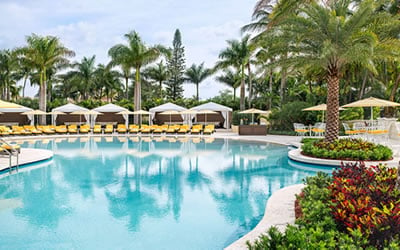 Health Resort
Take life to the next level, and be all that you can be. That's what a vacation at Pritikin is all about. Live better. Look better. Best of all, feel better.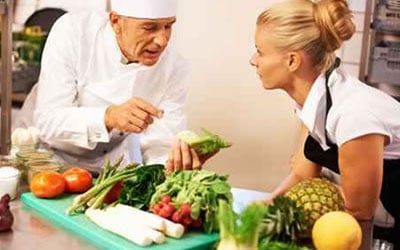 All-Inclusive Program
Since 1975, 100,000+ people have come to Pritikin. We are the longest-running, most scientifically documented health resort in America.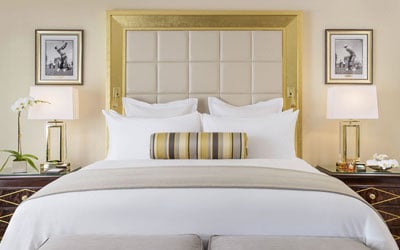 Rooms and Suites
Our newly renovated guest rooms at the health resort are spacious, serene, and amenity-rich. Each has a gorgeous garden view.