In November 2012, Joel Hector made a "commitment to myself," a commitment to fly to the Pritikin Longevity Center in Miami, recently described by The New York Times as the "granddaddy of health-based wellness spas," and overhaul his life and 346-pound body.
Over the next six months, the real estate developer and father of two teenagers ate Pritikin, exercised Pritikin, and breathed Pritikin. It was a whole new world of well-being, "a journey, a mission, a life changing event that gave me everything I could ever want with nothing more than a commitment to myself… it was an absolute necessity."
And it was an absolute success.
Losing 104 pounds
Joel lost 104 pounds, and in the 20 months since returning home has kept them off. Before coming to Pritikin, his clothing size was 4XL. Today, it's XL. Pre-Pritikin, his waist was 56 inches. It's now 36. Yes, he lost an incredible 20 inches around his waist.
What drives him? What's the secret to his success? Below, in his own words, is Joel's story.
What was your motivation for losing 100 pounds?
Being as heavy as I was impacted everything I did. From participating in sports, simply going to a movie, traveling, or just trying to be comfortable… it was all impossible. Everything I did was affected by my size.
Although my health was good, the excessive weight was starting to take its toll, especially in my knees. Simple, everyday things like walking were difficult.
Rather than wait for further health ailments to arrive, I decided I had no choice but to be proactive and do something about it. I realized, my life was at stake. Taking six months out of my life to lose the weight and protect my health gave me back my life.
Had you tried other diets?
I had tried every diet known to mankind. The end result of every one was failure. Simply put, no matter what diet I tried, I was always hungry, which means I was always eating. The Pritikin diet worked for me. I was never hungry, and if you're not hungry, simply put, you're not eating!
Why did you choose Pritikin?
I had heard about the Pritikin Program when I was a child. My uncle and aunt attended the program. I recall them talking about sodium when they returned and noted that they were always looking for sodium-reduced foods. A relative suggested I attend Pritikin for six months and lose the weight, the decision was made, and I made the reservation to attend.
When did you first see results?
The first result was immediate. Within 24 hours of arriving at Pritikin, my Pritikin physician told me to stop taking medicine to control my blood pressure. I threw out the six-month supply I had brought with me.
Then, within the first week, my body started to change. I was beginning to feel energized and motivated. By the second week, my body was feeling flushed, as if all the toxins inside me were leaving. I was starting to shine, literally. I had this new glow.
The third week, my clothes were beginning to feel loose. And by the fourth week, I was amazed when I looked in the mirror at how my body was changing.
My health markers were changing, too. Everything – my blood pressure, cholesterol, blood sugar, resting heart rate – was falling into normal ranges. And my energy levels kept climbing.
Did you encounter any struggles on your journey?
Yes. The main struggle was missing my family while I was at Pritikin.
During those six months, I also had times when I struggled with food issues. I had many good food days, but many bad ones.
On bad food days I made poor choices, but I had learned at Pritikin how to turn those poor choices into good outcomes. For example, when I first went to Morton's Steak House, I ate whatever I wanted – a big steak, loads of butter, a fatty dessert – but afterwards, I made myself aware, really aware, of just how bad I felt, both body and mind.
Then, a week or so later, I went back to Morton's, only this time I ate very healthy – a big green salad, grilled salmon, a baked potato with salsa, roasted vegetables, and raspberries for dessert – and afterwards I made myself keenly aware of how great I felt.
I also learned that eating clean and healthy, as the Pritikin faculty had taught me, kept me full and satisfied. I never had the need to snack or binge.
By contrast, when I ate poorly or missed meals, I discovered that I was hungry, and I felt differently. I needed to eat more, and more of the wrong foods. And I felt lousy.
The decision was easy: Why feel lousy when you can feel great?
How did your family respond to the new Joel?
I was away from my family for the first three months. They had seen my progress in pictures and daily Skype calls; however, when they flew to Miami in mid-February to visit me for the first time, both my children walked right past me at the airport. They didn't recognize me!
On my return home, my friends and business acquaintances were astonished at the transformation.
What has losing 100 pounds meant for your social life?
The impact on my social life has been enormous. I am no longer afraid to attend public events. I no longer feel the need to hide in dark corners. I socialize without having any negative thoughts about what other people may be thinking. I am very comfortable with myself.
What's life been like in the 20 months since you've left Pritikin and returned home?
From the day I left Pritikin, I have continued with my daily exercise. It is the most important part of my day. If I don't exercise on any given day, my day just is not the same.
I ride a stationary bike every day for 60 minutes at the gym. In the summer months, I enjoy climbing mountains and hiking difficult terrain. Running on the trails has now become part of my weekend activities. But I prefer the gym most days because there I can do both my cardiovascular and weight training.
I am very proactive with all aspects of my nutrition plan. At every meal, I am very aware of what I am eating. I don't count calories.  Instead, I strive for foods that offer, as I learned at Pritikin, the greatest satiety for the fewest calories. I seek alternatives when healthy choices are not readily available.
Today, I look at pictures of me pre-Pritikin, and think, I'm so grateful for my new body and new life.
It's been an epic journey. Losing 100 pounds, going from 4XL to XL shirts, and losing 20 inches around my waist… it's been incredible.
I don't think I have ever felt this good. I attribute 100% of my success to Pritikin, which is the only solution!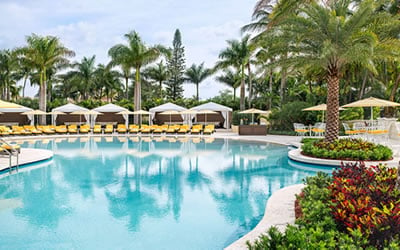 Health Resort
Take life to the next level, and be all that you can be. That's what a vacation at Pritikin is all about. Live better. Look better. Best of all, feel better.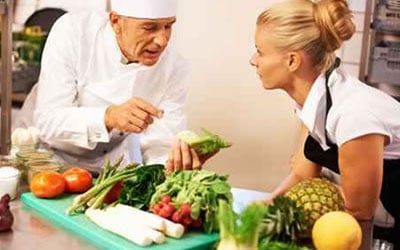 All-Inclusive Program
Since 1975, 100,000+ people have come to Pritikin. We are the longest-running, most scientifically documented health resort in America.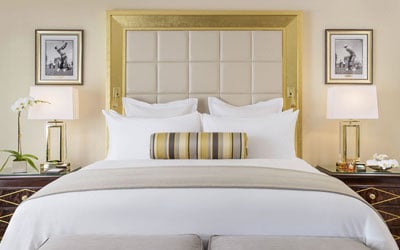 Rooms and Suites
Our newly renovated guest rooms at the health resort are spacious, serene, and amenity-rich. Each has a gorgeous garden view.