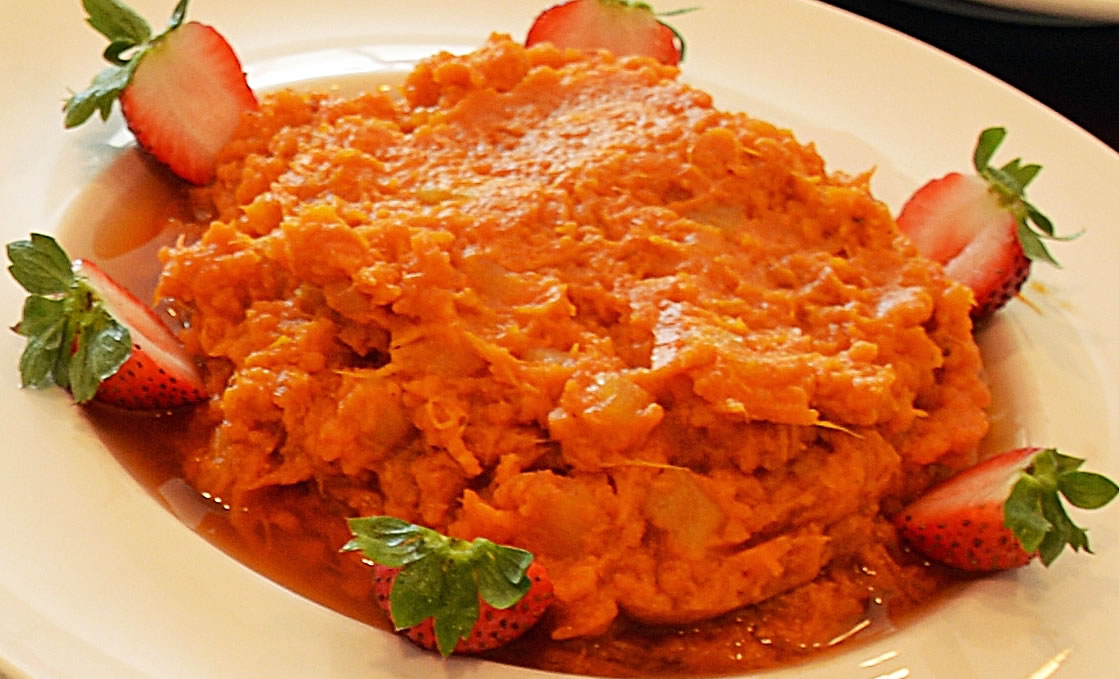 Mashed Sweet Potatoes With Caramelized Pineapple
Print Recipe

Add to Shopping List

This recipe is in your Shopping List
Is there a more perfect dish than Pritikin-style sweet potatoes – rich, satisfying, creamy tasting yet low in calorie density, and so wonderfully nutritious. An extra bonus in this recipe is the luscious tang from the caramelized pineapple.
Servings

Prep Time

Cook Time

8

people

15

minutes

60

minutes
Servings

Prep Time

8

people

15

minutes
Preheat oven to 400 degrees F.

Scrub potatoes. Wrap each potato in aluminum foil. Roast potatoes in oven until soft (about 45 minutes to 60 minutes, depending on size of potatoes). Cool a little, then peel.

In a small nonstick skillet over medium heat, add pineapple, apple juice concentrate, vanilla, nutmeg, and cinnamon. Cook until golden brown, about 5 minutes.

In a large bowl, mash potatoes with a whisk (wire whip).

Mix in caramelized pineapple mixture until well combined.