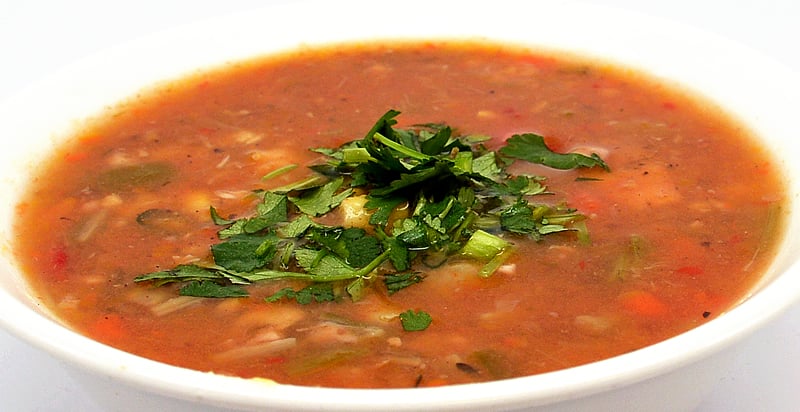 Servings

Prep Time

Cook Time

8 to 10

1-cup servings

35

minutes

3-1/2

hours
Servings

Prep Time

8 to 10

1-cup servings

35

minutes
Servings:
1-cup servings
Units:
Servings:

1-cup servings

Units:
For your stock, simmer shrimp shells (feel free to add carrot peels, celery leaves, fennel greens, and onion skins) in 1 gallon water for 2 hours. Strain and reserve stock.

In a large stockpot, add carrots, onions, celery, fennel, and okra, and cook on medium-low heat until onions are translucent, about 5 minutes.

Add shrimp stock, garlic, tomato puree, bay leaf, thyme, chipotle, and oregano. Simmer for 2 hours.

Add scallops, white fish, Pritikin Fish Seasoning, and red pepper flakes, and simmer for 1 hour more, breaking fish with back of spoon.

In last 5 to 10 minutes of cooking, add shrimp, clams, and black pepper. Simmer till shrimp and clams are cooked. Remove chipotle and bay leaf. Garnish with cilantro. Serve.