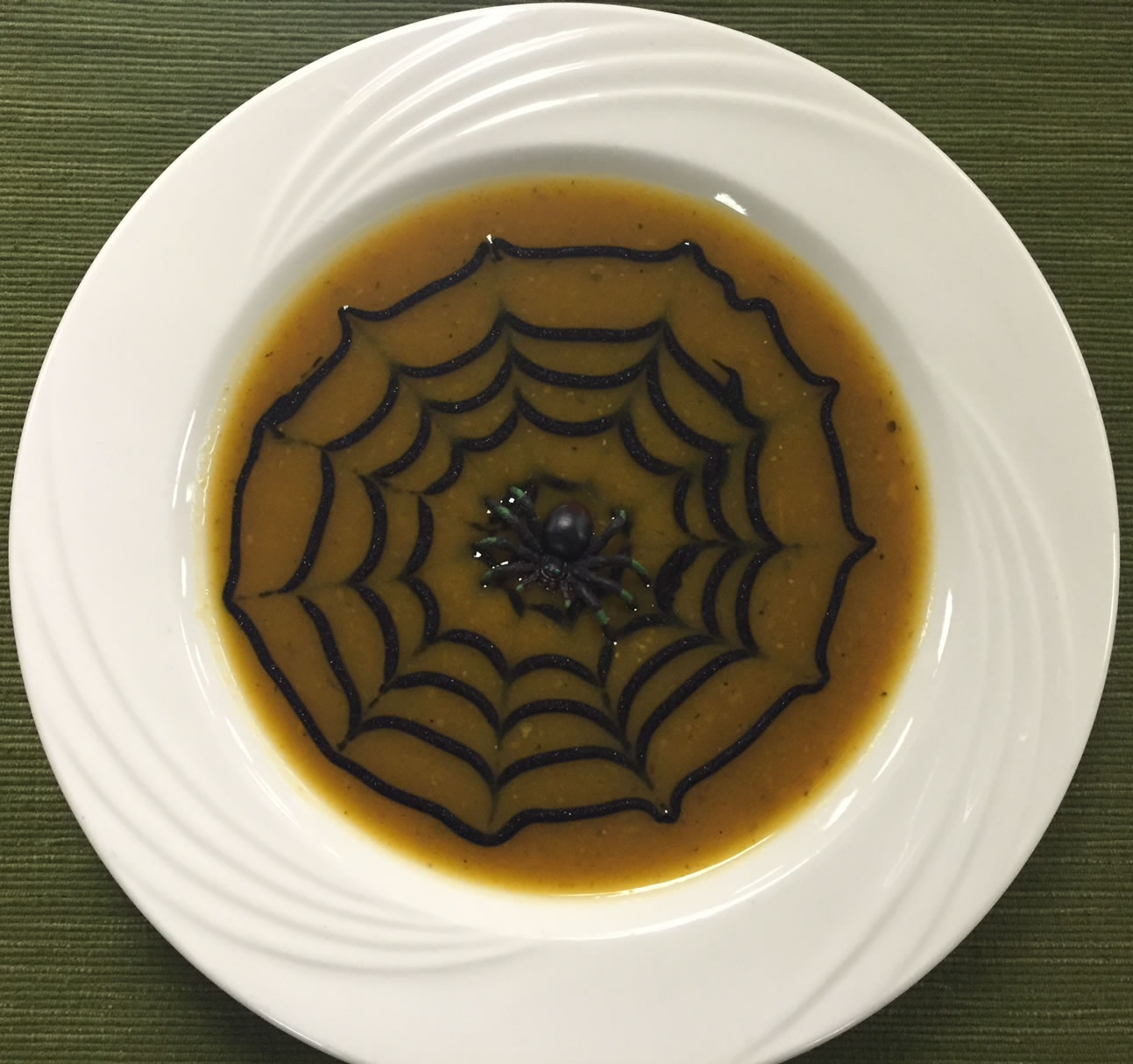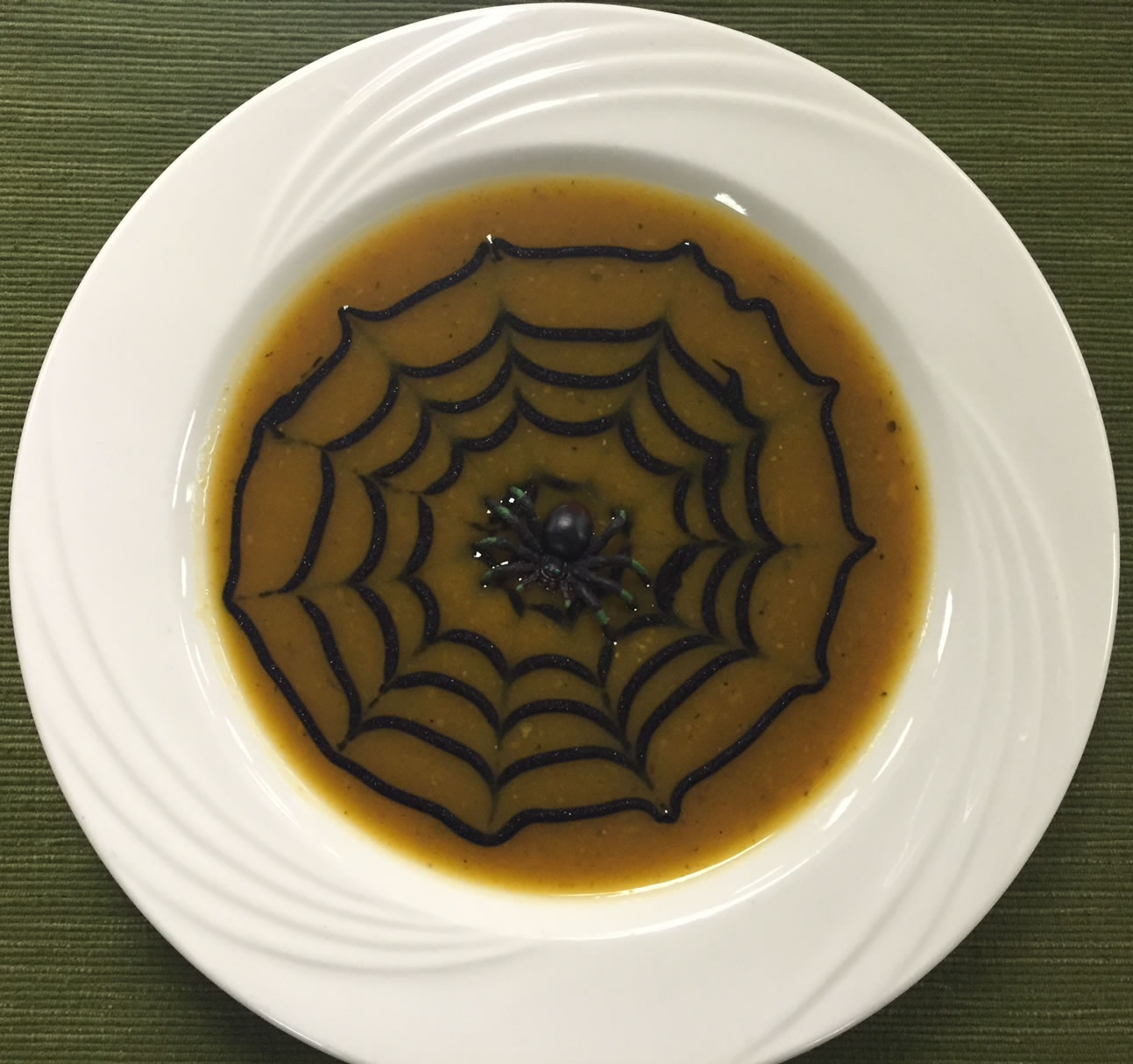 Print
Spider Web Soup
Every Halloween this Spider Web Soup is a big winner in our dining room at the Pritikin Longevity Center. It has loads of rich, velvety flavor but no added fat like butter or oil - typical ingredients in other butternut squash soups. That means our Pritikin version checks in at about one-third the calories.
Materials
1

cup

onions

chopped

1

butternut squash

peeled and chopped

3 .5

tablespoons

garlic

minced

1

tablespoons

soy sauce, low sodium

2

teaspoons

white pepper

3.5

Tbsp

apple juice concentrate

undiluted

3

quarts

vegetable stock (low-sodium)

1

Tbsp

thyme (fresh)

leaves picked from stems

1

Tbsp

Italian parsely (fresh)

leaves picked and chopped

3

cups

balsamic vinegar
Instructions
Preheat oven to 400º.

Place the chopped onions and half of the chopped squash on a nonstick baking tray and roast in oven until fork tender, about 25 minutes.

In a food processor, puree the roasted onions and squash.

Add puree and rest of ingredients, except thyme and parsley, to a stockpot. Adjust seasonings to taste, if needed.

Cook on stove over medium heat for about 20 minutes. Stir in parsley and thyme.

To make the "spider web," pour 3 cups balsamic vinegar into a pot, bring to a boil, then simmer for about 1 hour. It should reduce down to about 1 cup and have a thick, molasses texture. Pour into a squeeze bottle. The spider itself (cute, isn't it?) is simply a plastic decoration.