Stuffed Red Bliss Potatoes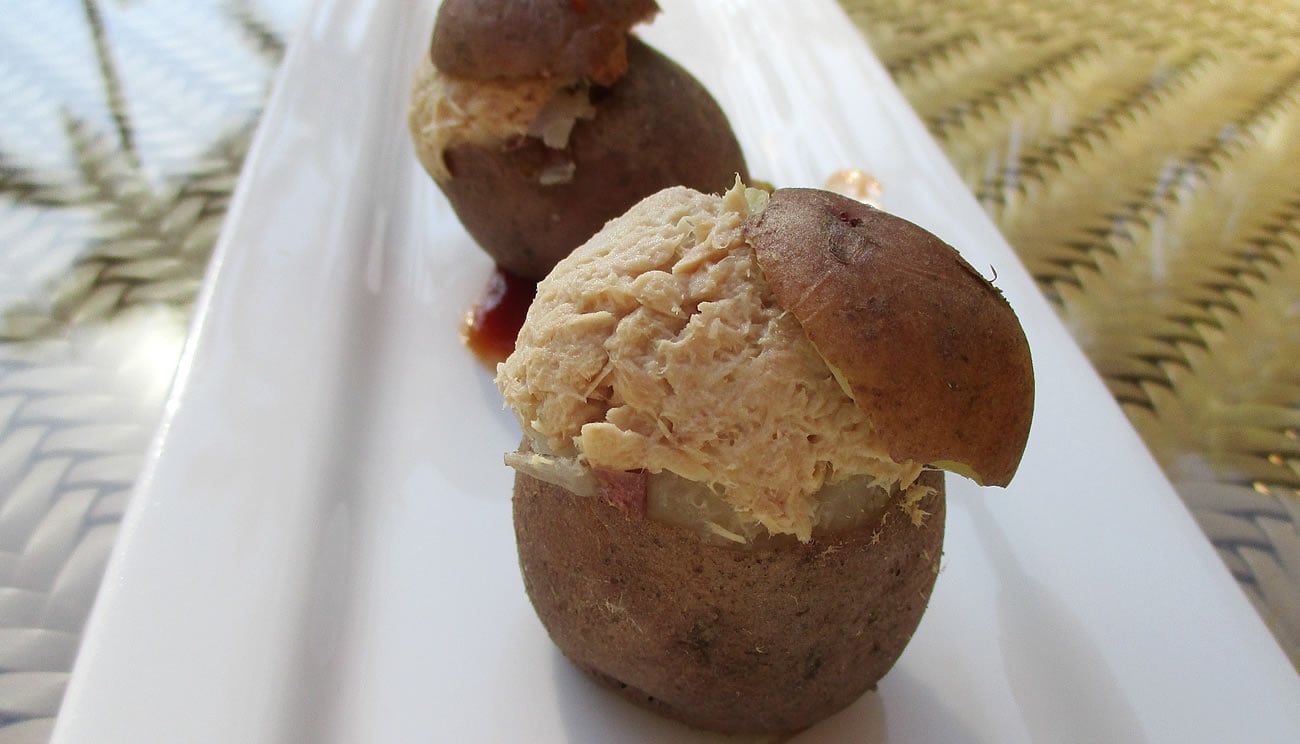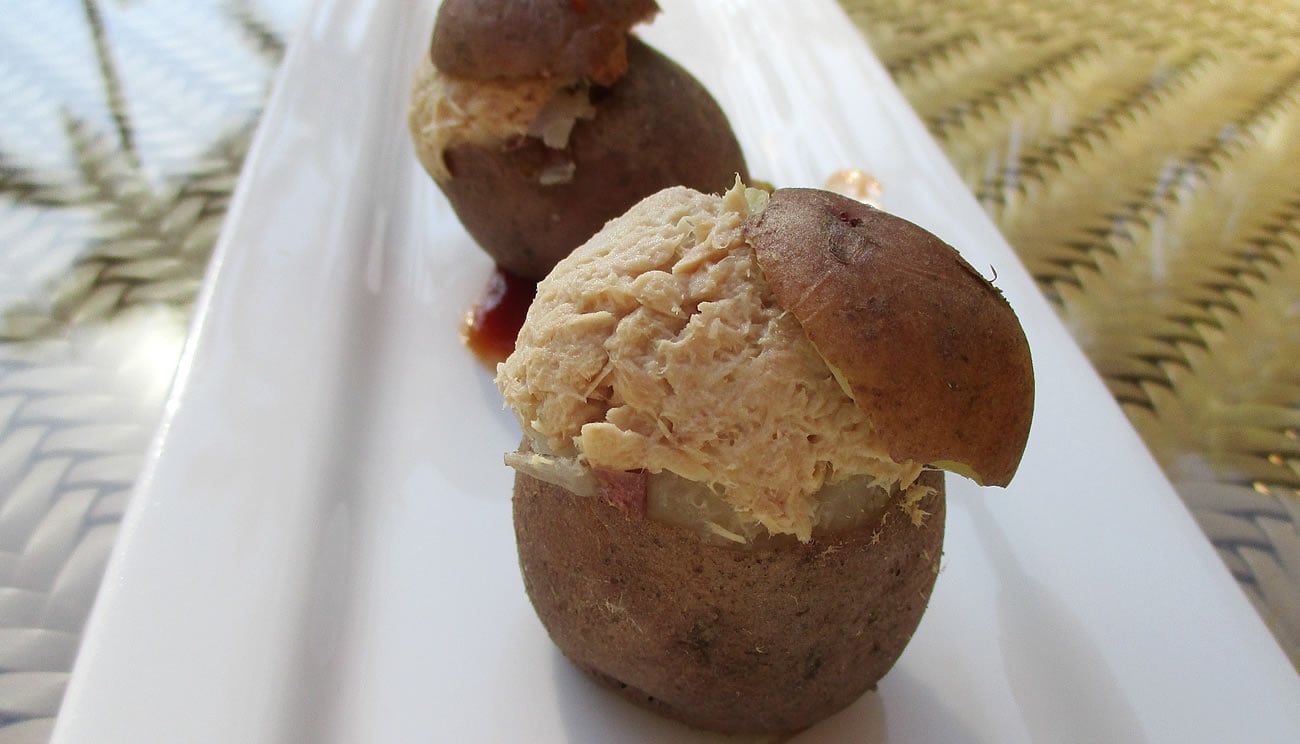 Print
Stuffed Red Bliss Potatoes
Typical stuffed potatoes and skins are stuffed, literally, with butter and full-fat cheese, tallying up scary amounts of saturated fat, which can stuff our poor arteries with plaque. The Loaded Potato Skins at Chili's Restaurants, for example, have 35 grams of sat fat. It's like eating 14 pats of butter. With our recipe, you get 0 grams of sat fat, yet loads of creamy, delicious flavor.
Materials
12 to 15

potatoes (red bliss)

1

onion

finely chopped

1

teaspoon

fresh garlic

chopped

1

pound

lump crabmeat

1

tablespoon

fresh Italian parsley

chopped

3

tablespoons

mozzarella cheese (fat-free)
Instructions
Boil potatoes till tender, about 10 minutes. Cool. Then scoop out centers of each potato, taking care to leave skins intact. Set centers aside.

Preheat oven to 350 degrees F.

In a medium nonstick skillet on medium-high heat, sauté onion and garlic till turning golden, about 3 minutes. Add crabmeat. Sauté 3 minutes more.

In a large bowl, combine centers of potatoes, crabmeat mixture, parsley, and cheese. Blend well.

Use mixture to fill potato skins, forming a pretty peak for each one.

Place stuffed skins on a nonstick baking sheet, and bake in oven for 10 minutes. Serve.