Get a taste of how good healthy living can be during an all-inclusive weekend health retreat at the Pritikin Longevity Center + Spa
Never been to Pritikin? Get a Taste…
These 3-day weekend health retreats can help you get a "taste" of how good Pritikin living can feel, and include:
Life-transforming seminars in eating, cooking, and living well, all taught by Pritikin's acclaimed faculty.
DEXA Body Composition Scan to determine your percentage of lean muscle and body fat. (What your body is made of is often more important than what you weigh.)
Healthy gourmet meals prepared by Pritikin's award-winning chefs.
A 30-minute Personal Nutrition Consultation to enhance weight loss, improve lipids such as cholesterol, and target those areas of real-world eating, from restaurants to grocery shopping, that are most challenging for you. Pritikin's dietitians have solutions for virtually every nutritional hurdle.
Luxurious hotel accommodations for 3 nights at the home of the Pritikin Longevity Center – a beautiful 650-acre resort in Miami, Florida.
A 50-minute Massage.
Our Weekend Health Retreat is ideal if…
You're too busy to get away for a week or more at Pritikin,
You believe the Pritikin lifestyle might benefit you but want a taste of it before committing to the full program, or
You're looking for the perfect gift for friends and family interested in healthy Pritikin living, and what it might do for them.
Weekend Health Retreat Fees, All-Inclusive
Your Taste of Pritikin Weekend takes place at the Pritikin Longevity Center + Spa in Miami, Florida, and is conducted by Pritikin's physicians, nutritionists, exercise experts, and chefs. Our Weekend Health Retreats fill up quickly. So do call the Pritikin Longevity Center as soon as possible to secure your reservation.
2019 Weekend Retreats
Taste of Pritikin Weekend | March 28-31, 2019
Taste of Pritikin Weekend | June 20-23, 2019
Taste of Pritikin Weekend | September 26-29, 2019
Taste of Pritikin Weekend | December 12-15, 2019
2019 Weekend Retreats

Three days

Two People
$ 2,999
Save $500 per person
One Person
$ 1,999
Stay over Sunday night during any Taste of Pritikin weekend for just $470 more for a single occupancy stay and $640 more for a double occupancy stay. Includes accommodations, meals, snacks and fitness center access. Please note that any extensions beyond Sunday will revert to the published program rate.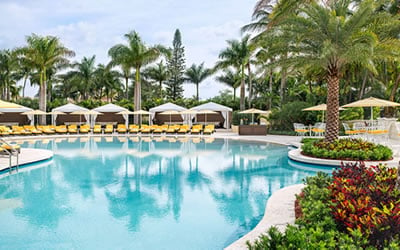 Health Resort
Take life to the next level, and be all that you can be. That's what a vacation at Pritikin is all about. Live better. Look better. Best of all, feel better.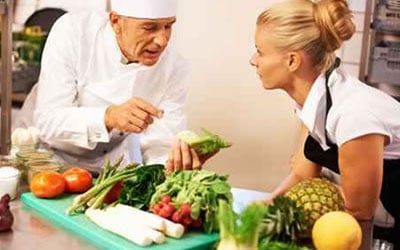 All-Inclusive Program
Since 1975, 100,000+ people have come to Pritikin. We are the longest-running, most scientifically documented health resort in America.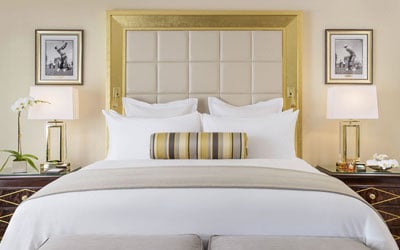 Rooms and Suites
Our newly renovated guest rooms at the health resort are spacious, serene, and amenity-rich. Each has a gorgeous garden view.
Wellness Resort
Weight Loss Retreat