Summer has Sprung
Summer comes early this year with something for everyone at Pritikin.
Whether you want to get healthy sooner rather than later, are looking to take a trip with the kids, or can only make it for a long weekend, the next few months at Pritikin have got you covered.
Your All-Inclusive Pritikin Program Includes

MEDICAL PROGRAM
One-on-one physician consultation, Exercise Tolerance Test & more

ACCOMMODATIONS
Spanish Revival details, spectacular views, modern amenities & more

GOURMET MEALS
Healthy, delicious & filling! No need to go hungry to get healthy

WELLNESS CLASSES
A robust lecture & fitness series will keep you learning throughout your stay
This Summer at Pritikin
Healthy Body, Healthy Mind
Book today & receive THREE one on one consultations to enhance your stay! A $490 value!
This Summer Get Even More
For a limited time, take advantage of all that a stay at Pritikin in Miami has to offer, including physician consultations, a robust lecture series, healthy meals and snacks, fitness classes and more AND receive the added benefit of personal, one on one consultations with not one, not two, but three of our experts!
One 45 minute lifestyle counseling session per person, per stay
One 45 min personal training session per person, per stay
One 60 min nutrition consultation per person, per stay
Valid for new reservations of one week or more only. Not combinable with any other offers. Blackout dates may apply. Must book by May 18, 2018 and travel by July 1, 2018. Refer to promo code SO18 when booking.
Family Health Camp
July 8 to 22, 2018
Get healthy as a family!
Parents will enjoy the complete Pritikin Program while kids will learn the Pritikin principles and put them into practice during kid-friendly activities with a group of their peers. The whole family will go home on the same, healthy page.
Both kids and parents learn how fun and rewarding a healthy lifestyle can be in Pritikin's Family Health Camp. Kids, ages 8-17, get to cook up some of their favorite recipes, but they learn to do it the healthy way! We'll have your kids eating their vegetables in no time!
Taste of Pritikin Weekends Retreats
May 10 to 13, 2018
Still haven't made it to Pritikin yet? Test the waters with a long weekend and experience a taste of what Pritikin has to offer. You'll benefit from Pritikin lectures, fitness classes, healthy meals, a personal nutrition consultation, spa credit and more!
Stay over Sunday night during any Taste of Pritikin weekend for just $470 more for a single occupancy stay and $640 more for a double occupancy stay. Includes accommodations, meals, snacks and fitness center access. Please note that any extensions beyond Sunday will revert to the published program rate.
Start Your Summer Transformation!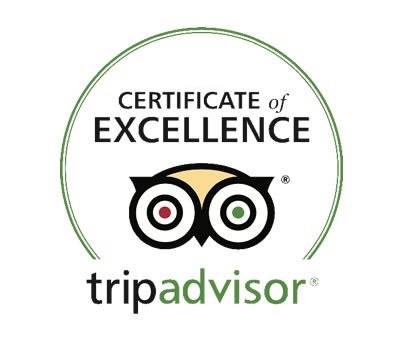 My life was transformed here! I strongly recommend that you take time to experience the wonder of Pritikin! I have loved every minute! You will learn so much about how easy it is to take control of your health and longevity. Priceless!
MarthaGH6675 a TripAdvisor Traveler
Far better than expected, better results than hoped for: Improve your health and enjoy doing it!
Advisorbertus a TripAdvisor Traveler
A Stay at Pritikin Will Change Your Life!
For Questions & Reservations Call

(888) 254-1462